GROUPON GUIDE TO WASHINGTON-DC
How to Find the Best Steakhouse Near You
BY: Groupon Editors |
Nov 28, 2018
A bright-pink slab of meat, rippled with marbling—it's fairly easy to spot the marks of a good cut of steak. But a good chop isn't the only indicator of a great American steakhouse. So with the help of two steak experts, we narrowed down the four things to look for when seeking out the best steakhouse near you.
1. Classy Decor (Most of the Time)
From dark woodwork and leather booths to crisp, white tablecloths and lots of light, the decor at steak restaurants runs the gamut. But is there a baseline? How fancy should they be? And is there such a thing as a hole-in-the-wall steakhouse?
"For whatever reason, [I feel] like steakhouse decor should be woody, rustic, and masculine," said Jacques Couret, a senior web editor for Atlanta Business Chronicle and self-proclaimed steak expert.
On the other hand, "Fancy is a relative term," said longtime Las Vegas food writer Grace Bascos. "As long as it's clean and the servers are nice, I don't ask for much. I just want a good steak."
Her concerns lie with guests dressing properly, which is a sign of respect for the restaurant and its guests. "There's nothing worse than showing up to a meal ... where you're celebrating something big, and there's some schmoe in the restaurant wearing flip-flops and a Hawaiian shirt."
As for hole-in-the-wall gems, Jacques said they exist, citing Charlie's Steak House in New Orleans as one of his best steakhouse picks for those looking for a casual vibe.
2. Dry Aging
Above: a T-bone steak, which is both the strip and the filet cuts.
Truthfully, there's no one best steak to order, but a good steakhouse should list a rib eye, filet mignon, and new-york strip on its menu, Grace said.
Because it intensifies steak's flavor, dry aging is a must, Jacques said. But steakhouses should limit dry aging to 28 days. Longer than that is "simply for sport," Grace said.
An authentic steakhouse's servers should be able to explain the temperatures to which the steaks are cooked, as well as where they came from, how the animals were raised, and what they are fed.
And when it comes to seasoning, a steakhouse shouldn't stray from salt and pepper. There should be no garlic, no rosemary, no lemon. "A quality steak stands on its own," Jacques said.
3. Traditional Steakhouse Sides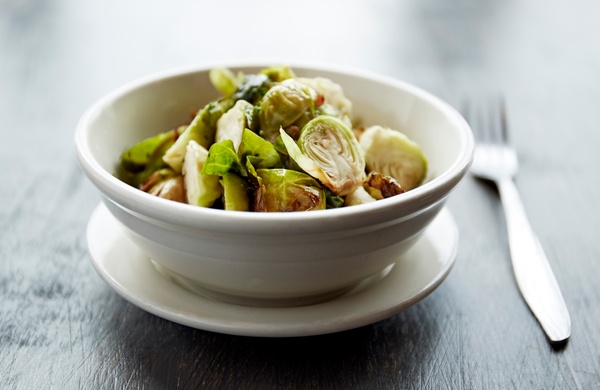 When it comes to side dishes, the best steakhouses stick with the classics. A good salad, especially a caesar salad prepared tableside, is a marker of a kitchen that knows its stuff. Other traditional sides to look for include oysters on the half shell, baked or lyonnaise potatoes, and simply prepared vegetables, such as roasted brussels sprouts or asparagus.
4. Stiff, Simple Drinks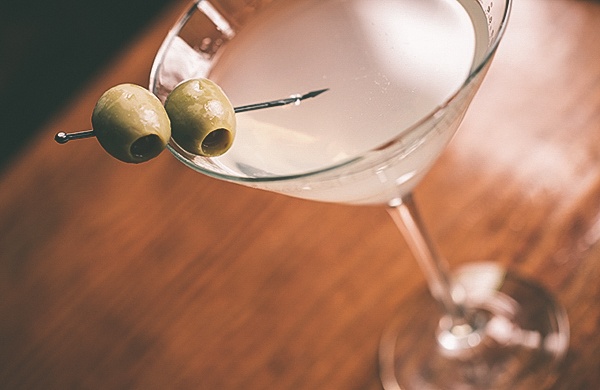 The best steakhouses keep their libations low-key. A simple wine list is essential, as is "a mixologist who makes damn good versions of the classics," Jacques said. For Grace, that means "a fierce dry martini."
The Great American Steakhouse, Exemplified
So where can you find one of these bastions of true, red-blooded Americana? Here are a few picks that soundly meet our best-steakhouse criteria, culled from Jacques and Grace, as well as our own in-house experts.
Chops Lobster Bar in Atlanta
The art-deco vibe and dry-aged Prime steaks make this steakhouse a classic.
Bern's Steak House in Tampa
Since 1956, Bern's has focused solely on steaks, hand-cutting each chop to order.
CUT at The Palazzo in Las Vegas
With stark, modern decor, this restaurant by Wolfgang Puck bucks the tradition of leather and dark wood yet still turns out a delicious chop.
Gene & Georgetti in Chicago
As its sign says, "Chicago's finest since 1941."
Keens Steakhouse in New York
Despite its name, mutton chops are the most renowned menu item at this James Beard Award winner.
Jess & Jim's Steakhouse in Kansas City, MO
This steakhouse is so beloved that devotees who don't live in the area order steaks for delivery.
Pappas Bros. in Dallas and Houston
The steaks here are not only dry aged in house but also cut to order.