GROUPON GUIDE TO WASHINGTON-DC
Top 15 Places to Visit in the United States in 2015
BY: Jorie Larsen |
Feb 3, 2015

No matter what time of year (or weather) it is, now is the perfect time to plan your 2015 vacation. From sea to shining sea, we've scoured every corner of the country and hand-picked 15 of the best vacation spots in the US for 2015.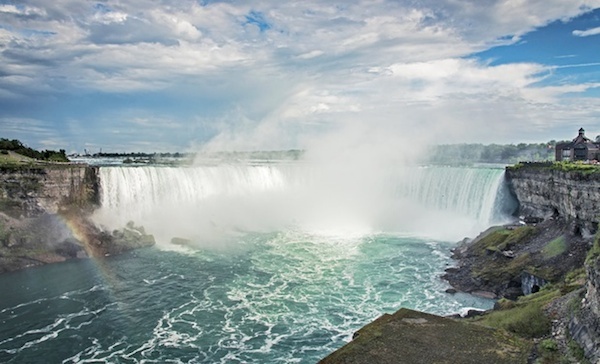 Once hailed as the honeymoon capital of the world, Niagara Falls now enjoys a reputation as one of the most family-friendly destinations on the planet. Indoor water parks and carnival amusements cater to the younger set, but the main attraction remains the falls. For the best views, take a helicopter ride above the thundering cataracts or hop on the Maid of the Mist cruise to ride right up to the base.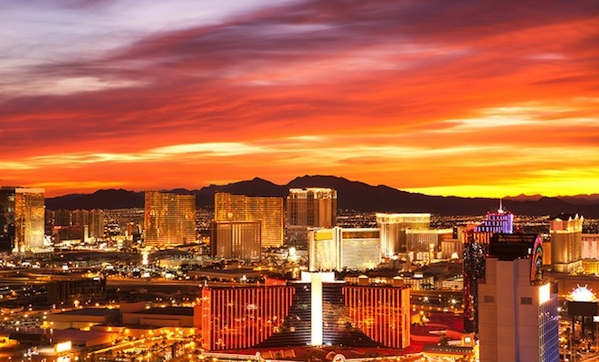 With its glittery casinos and all-night dance parties, Sin City has long been a destination for those in search of a good time. Now more than ever, non-gamers will find plenty to do here, ranging from the Forum Shops at Caesars Palace to kooky museums like the Pinball Hall of Fame and the Mob Museum.

There's a neverending roster of shows to choose from, whether you prefer the high-flying acrobats of Cirque du Soleil, stand-up comedy, or concerts; there's even a bunch of kid-friendly shows. Just beyond the borders of Las Vegas, you can marvel at Hoover Dam, go hiking in Red Rock Canyon, or retreat from the hustle and bustle in the more subdued Henderson.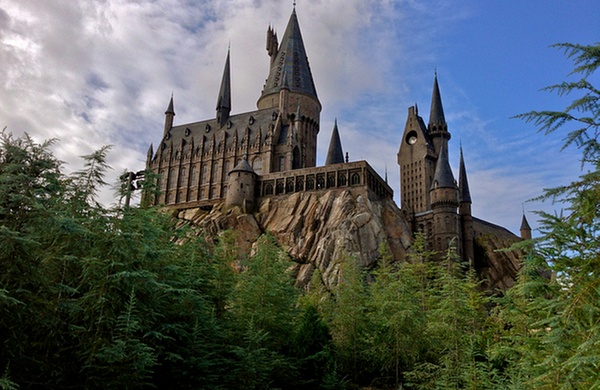 If you think you've stood in line at every conceivable attraction Orlando has to offer, you might be surprised to find that the city still has a few tricks up its sleeve. For a fun yet educational alternative, try the Orlando Science Center, where kids can excavate a dinosaur, pick oranges in KidsTown, and take in a planetarium show.
Theme park aficionados and wannabe wizards will want to check out the new extension to the Wizarding World of Harry Potter at Universal Studios. The attraction now spans two parks—Universal Studios Florida and Universal's Islands of Adventure—and you can ride the Hogwarts Express from Diagon Alley to the village of Hogsmeade.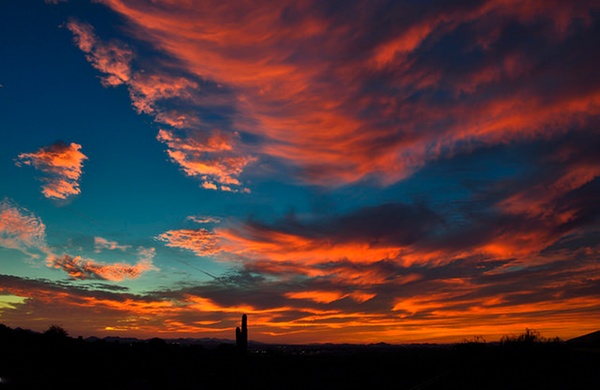 The sun shines on Phoenix 325 days a year—hence the area's nickname, Valley of the Sun. The sixth largest city in the United States is known for its ample outdoor recreation; tee off on one of the many golf courses in town or go for a hike on Camelback Mountain. Other must-sees: Frank Lloyd Wright's winter compound, Taliesin West, and the Desert Botanical Garden, where you can see all sorts of plants native to the Sonoran Desert.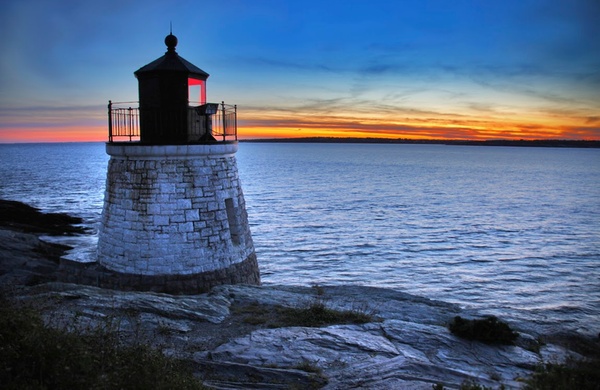 One of Rhode Island's oldest and toniest towns, Newport is a quiet Atlantic enclave brimming with historic estates. The most famous among them is the Breakers, the palatial Italian Renaissance manse that once belonged to the Vanderbilts. Peek at its back lawn, and other estates, on the 3.5-mile long Cliff Walk path along the Newport coastline. Downtown brims with antiques shops, museums, and sidewalk cafes. In summer, head to Newport's beaches to go for a swim or set sail on a schooner. Rhode Island's capital city, Providence, is a quick drive away.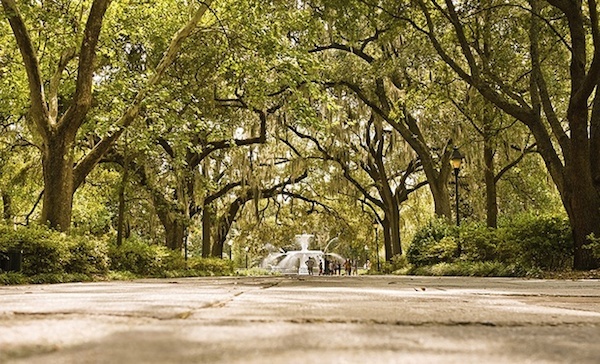 Georgia's oldest city is also its finest, with 20 quaint squares shaded by a canopy of oak trees and surrounded by historic churches, restored mansions, and museums. A trip to Forsyth Park is a must: stroll around the renowned fountain and sprawl out on the grass. For all its historical significance, Savannah is never stuffy—just look at the city's open-container laws, which allow residents to stroll around downtown with a beer or cocktail in a "go cup."
9. Keystone, Colorado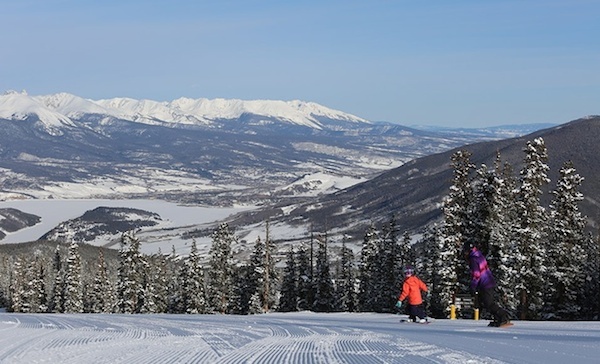 Keystone sits more than 9,000 feet above sea level, and you'll breathe even thinner air if you take the chairlift to the top of any of the three mountains of the Keystone Ski Resort. Nestled in the heart of the Colorado Rockies, it's an ideal skiing destination—which makes it all the more surprising that the resort wasn't founded until 1970. You'll find relatively fewer crowds here compared to Vail and Aspen, but no shortage of spots for an apres-ski cocktail.

8. Great Smoky Mountains, Tennessee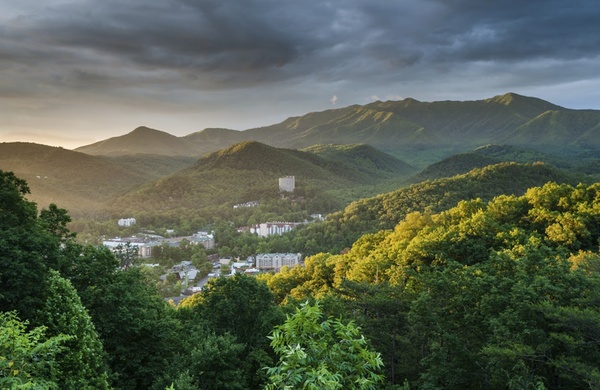 Tennessee's Great Smoky Mountains National Park is the most visited national park in the country for a reason. On a drive or a hike through the hilly region, you'll encounter verdant old-growth forests, waterfalls that cascade over moss-carpeted rocks, and black bears peeking out from the trees. The park's scenery has a lush, prehistoric quality to it—high annual rainfall makes it the wettest region in the United States outside the Pacific Northwest. Stay in Gatlinburg just outside the park's entrance or opt for a quieter retreat at a log cabin in the woods.
7. Coastal Oregon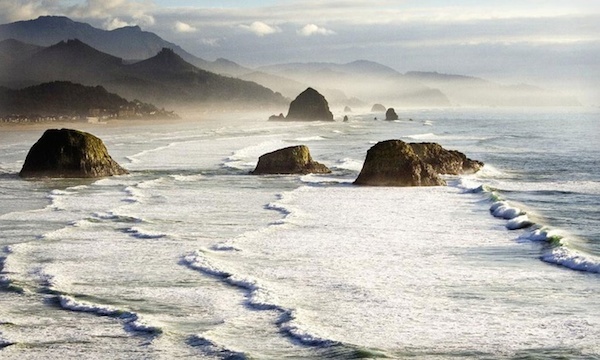 The wind-swept beaches of coastal Oregon are gorgeous, even if the waters of the Pacific are too cold for a swim. Speckled with dramatic rock formations—including the iconic Haystack Rock—all 363 miles of the Oregon coastline are free and open to the public. Rent a sand buggy and plow through towering dunes or comb the beach looking for tide pools brimming with marine life.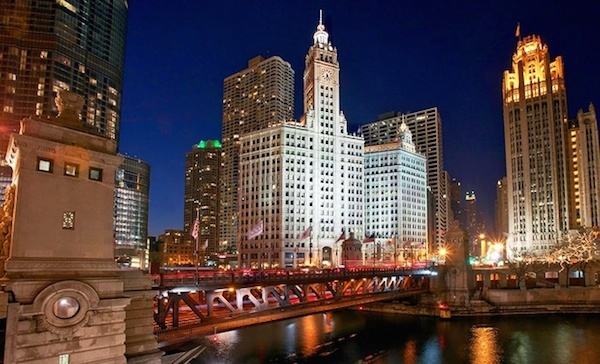 Chicago has big plans for 2015. The 20-acre Maggie Daley Park just opened to the public, with an ice skating ribbon, rock-climbing sculpture, and fairyland playground. Additionally, construction along the river is underway, and Navy Pier is getting a makeover, too. In the spring, the city plans to unveil The 606, an elevated 3-mile park on the tracks of a former railroad.
Whatever you do, visit hungry. The Windy City is a foodie town, with the Elite Traveler–rated No. 1 restaurant in the world: Alinea, where diners indulge in an innovative (and pricey) feast of 18 courses. If you can't score a table there, try one of the top-notch eateries in the West Loop. Sink your teeth into juicy burgers at Au Cheval or nibble on pig's face (yes, really) at Girl and the Goat.
5. Bay Area, California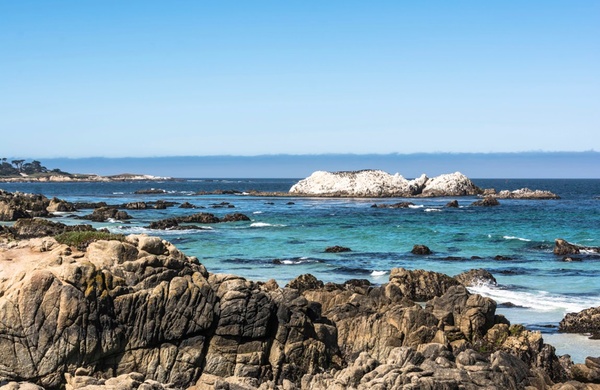 The Bay Area has it all: gorgeous coastline, charming seaside towns, and proximity to the wineries of Napa Valley—all anchored by California's fourth-largest city, San Francisco. Spend some time strolling through San Fran's trendy neighborhoods, including the Mission and Lower Pacific heights, but don't miss Monterey's award-winning aquarium, either. It wows visitors with sharks, sea otters, and a live kelp forest exhibit that provides a diver's-eye view of life below the waves. The new cephalopod exhibit includes giant Pacific octopus as well as cuttlefish and squid.
4. Southern Utah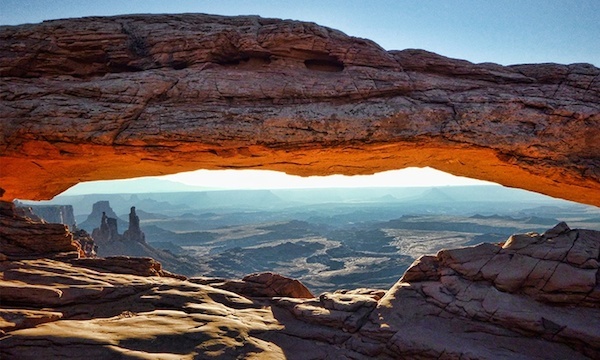 Southern Utah is home to some of North America's most varied and otherworldly terrain, accounting for its unusually high concentration of national parks. The "Mighty Five"—Arches, Canyonland, Capitol Reef, Zion, and Bryce National Parks—all lie within 350 miles of each other (and the Grand Canyon is just across the state line). Gateway towns like St. George, Kanab, and Moab provide all the creature comforts when you're done hiking and sightseeing.
3. Queens, New York City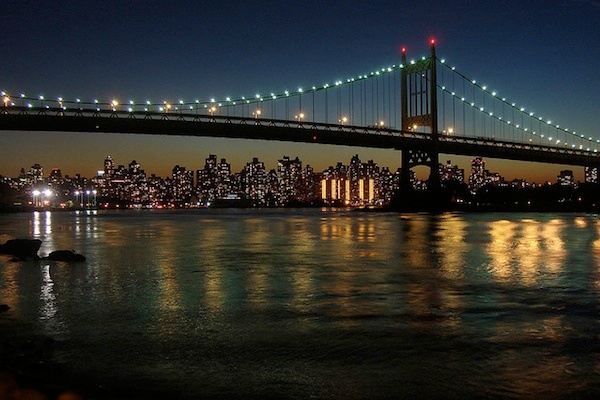 If Queens isn't on your radar yet, it should be. A melting pot of cultures, the NYC borough is well known as the home of Astoria—the city's Greektown—but you can find just about any variety of international cuisine here, including Cuban, Indian, Korean, and Thai. You can also catch a Mets baseball game, marvel at the film memorabilia in the Museum of the Moving Image, and stroll along Rockaway Beach, the only spot in New York City where surfing is legal.
2. Texas Hill Country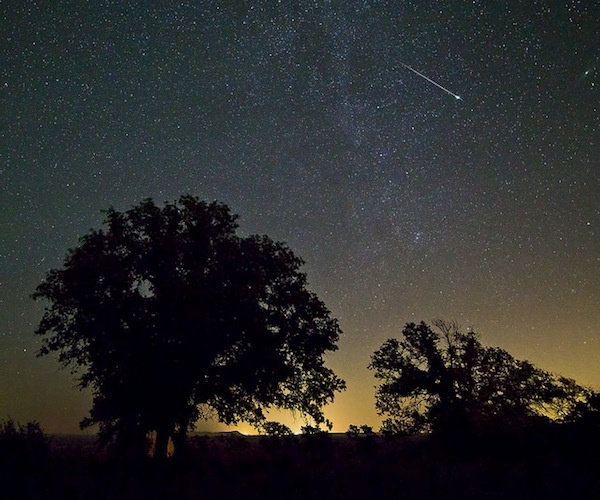 Texas Hill Country is so much more than just rolling hills. You'll also find lakes, canyons, rivers, forests, and meadows in the vast expanse of land stretching west of Austin and north of San Antonio. Kayak the Medina River, stroll through a field of bluebonnets, hike to Gorman Falls in Colorado Bend State Park, and rest your head in a cozy cottage in places like Fredericksburg and New Braunfels.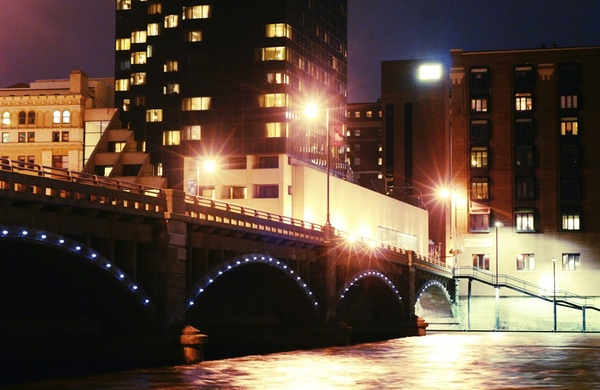 Grand Rapids has enjoyed a major renaissance in the past decade, thanks to a flourishing arts scene, population surge, and booming craft brewing industry. USA Today crowned it "America's Best Beer Town" in 2014, citing its dozen breweries as proof that Grand Rapids residents love to kick back with a brew. Of its many art museums and sculptures, La Grande Vitesse—a monolithic, coral-hued avant garde structure sculpted by Alexander Calder—has come to symbolize the town's affinity for public art.
Grand Rapids sits at the north end of the Gold Coast of Michigan, a string of beach towns along Lake Michigan in the southwestern part of the state. These towns—St. Joseph, Saugatuck, and South Haven, to name a few—are the living embodiment of the uber-effective Pure Michigan tourism campaign, with quaint main streets, golden sand dunes, and clean swimming beaches.
Photos: Hogwarts Castle, Wizarding World of Harry Potter, Islands of Adventure by Jeff Kays under CC BY 2.0, Sunset in Scottsdale, Arizona by Diana Robinson under CC BY-ND 2.0, Triboro Bridge; NYC by Bill under CC BY 2.0, Shooting Star Across Texas Hill Country by Ralph Arvesen under CC BY 2.0

Read on for our international top picks: