Boots with Spurs: Chicago's Most Benevolent Space Cowboys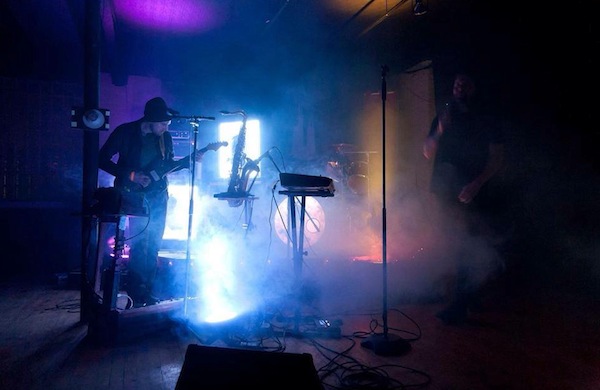 Chicago has its very own pack of post-punk space aliens, and their skull-rattling sound belies the mercy they're bestowing upon fans' bank accounts.
If you haven't seen
Boots with Spurs
, there's no time like the almost-present. The Chicago-based quartet, which was "formed from stardust as a direct result of the Big Bang" and "raised on wolf's milk, raw meat, and rock and roll religion" (we're not making this up), are set to unleash their space-cowboy sound on
Beat Kitchen
in early April. With a touch of benevolence not usually found in conquering alien tribes, they're capturing your eardrums but sparing your wallet: the show is free. When the band takes the stage, they'll unleash a string of progressive-punk narratives that "make Pink Floyd's 'The Wall' sound like a nursery rhyme," according to music blogger Michael Copus of
The Only Thing I Know for Sure
. The rollicking licks and otherworldly lyrics seem designed to make converts out of everyone who steps within shouting distance, and the free show is as good a chance as any to pledge your allegiance. There's a catch, of course, but it's a small one: you'll have to reserve online to claim your free ticket.
Boots with Spurs play Beat Kitchen on Wednesday, April 2, at 9 p.m. Tickets are $5 the day of the show and free with an advanced RSVP; sign up here.
Check out "Labyrinth" from the band's 2012 album
Voodoo or Die: The Sun Never Sets Part 2.