GROUPON GUIDE TO WASHINGTON-DC
It's Very Possible You're Wearing the Wrong Sports Bra
BY: Ashley Hamer |
Aug 27, 2015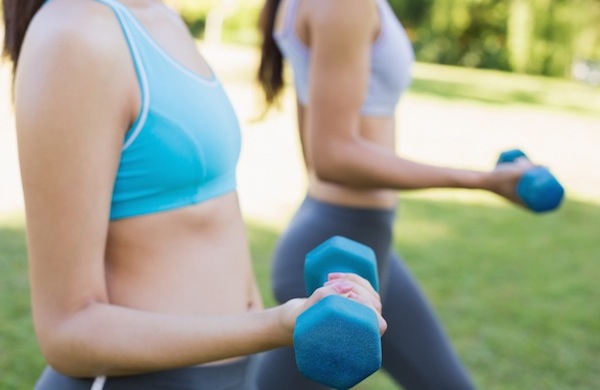 Molly Hanks loves to make people cry. Tears of joy, that is. As the head of Title Nine's sports-bra division, she's seen how a well-fitting sports bra can transform a person's life. "I've had people in tears in the dressing room saying, 'Oh my God, I can go running'…You just make such a difference in people's lives, health, and well-being."
And even those who exercise regularly aren't necessarily as knowledgeable about sports bras as they should be. Molly let us in on four of her best secrets for finding and maintaining a good sports bra, some of which might surprise you.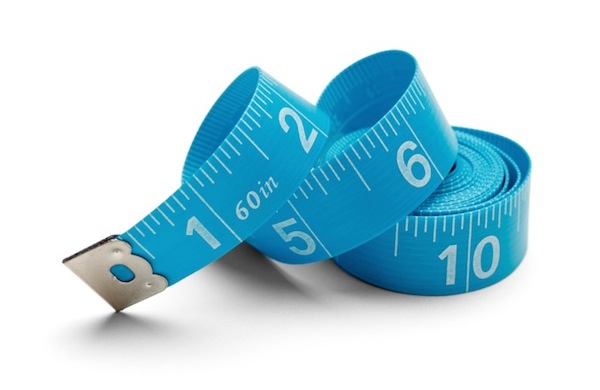 1. Wear the right size.
This might seem obvious, but according to Molly, there's a good chance you're not. "Almost everybody's wearing the wrong size bra!" she says. "It's just shocking!" She recommends visiting a retail store for a professional fitting. (You could also use an online resource like Title Nine's bra fit calculator.)
While many sports bras come in S/M/L sizing, Molly recommends women with C cups or larger find bras with a cup and band size. This may not be the same as your regular bra size. "For a sports bra, you want to go down in the band and up a cup," Molly says. That's partially because sports-bra size is about overall volume. For instance, a 34C is equal in volume to a 32D, but the 32D will have a more supportive band.
And band fit may be the most important element of all. "Ninety percent of the support comes from the band," Molly says. "You want the band to be parallel to the ground, parallel in the front and back. You don't want [it to] arch." It should feel snug, but not too tight—you shouldn't be able to fit more than two fingers under the band.

2. Find the right bra for your body and your workout.
After fit, construction elements are the most important factor in choosing a bra. Molly referenced Title Nine's barbell rating system to illustrate how different bras can suit different figures and levels of activity.
For example, strappy or seamless bras are great for smaller busts, or anyone doing a low-impact activity such as yoga or walking. But someone with a larger bust who is running or horseback riding should look for larger straps and more seaming. "Generally [more] seam[s] will mean more support," Molly says.
Those with chafing concerns—such as marathoners—should look for smooth, bonded seams, and avoid potentially irritating front closures.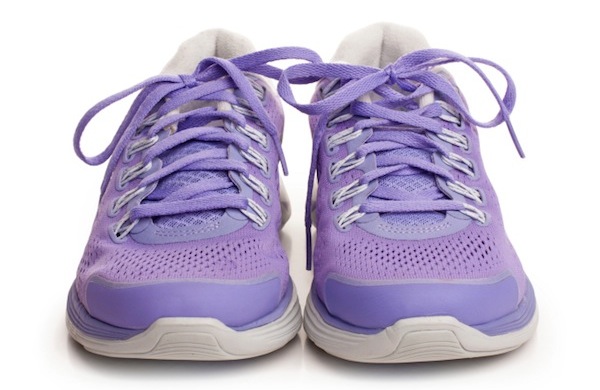 3. Take it for a spin.
When trying a bra on, "You should totally bounce around!" Molly says. Some stores will even let you take out bras for a test run. "Sometimes you don't know until you go for a run in it," she says. "Bras are really a lot like running shoes. Certain brands are just going to fit your body better." Find a store with a good return policy so you can exchange bras that aren't working out.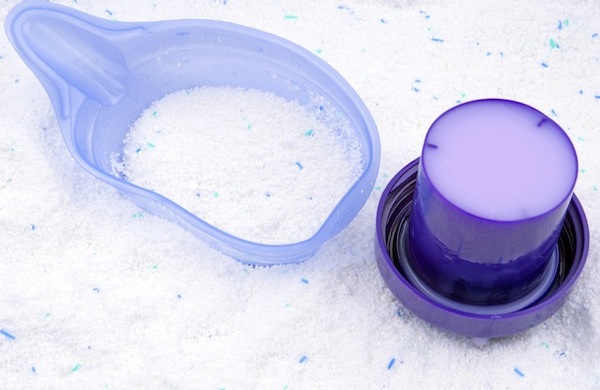 4. Take care of your bra.
Investing in a good sports bra is pointless if you don't treat it right. Here are Molly's three big bra-care don'ts:
Don't wash it every time you wear it. "I will only wash my sports bra every three [workouts]," she says. "I tell people to just take it in the shower [between washes] and rinse it out really quickly."
"Don't put it in the dryer. That can really take a toll on it."
Don't use fabric softener. It can erode the fabric's sweat-wicking properties.
Her minimalist approach isn't just good for your bras, it's also good for your body. The ligaments that support breasts are delicate, and a worn-out bra "can really damage breast tissue," Molly says. "You can really stretch out those ligaments, and they just don't recover. Gravity is eventually going to do that…but everything's in place a lot more for a lot longer with a well-fitting bra."