Bread-Baking at Home: Classes & Resources Around Seattle
BY: Leslie Seaton |
May 22, 2014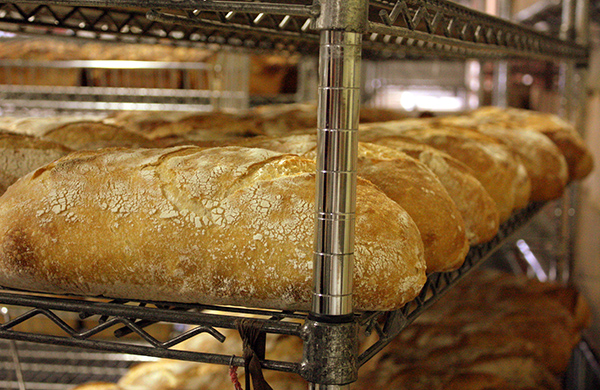 The simple pleasure of a slice of warm freshly-baked bread is hard to beat. And for the serious carb-lover, the smell of bread baking can be as relaxing as any aromatherapy candle. Here are some of the classes and resources that can help bring these joys into your kitchen.
A great place to start is with a class focused on baking. Local baking instructor Laurie Pfalzer is a Culinary Institute of America graduate and has worked at King Arthur Flour Company. She teaches around Seattle, both at venues like PCC Natural Markets and through her own private classes, and offers classes focused on specialty bread topics like ciabatta, focaccia and fougasse, the French version of a focaccia that is sometimes formed into a decorative shape, like an ear of wheat. Laurie has an approachable style of instruction, leaving plenty of room for covering any baking questions.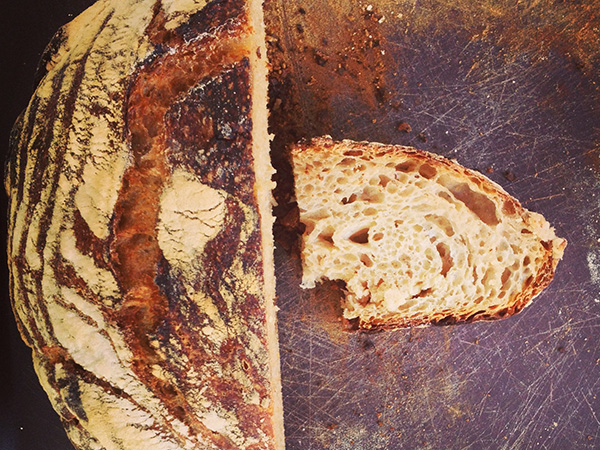 Kirkland Sur La Table and the North and South locations of the Seattle Community College system usually have at least one bread-baking class on offer in their current schedules.  Bon Vivant and Bellevue's Sizzleworks are less regular with their scheduling, but are worth a peek to see what might be on the agenda.
For those on a budget, the library might be the place to turn to – and not just for books on baking. Both the King County and Sno-Isle Library Systems have offered free artisan bread classes.
Once basic bread baking has been mastered, it might be time to take things to the next level, and here in Washington, we have two annual options for serious gluten learning. For one, home bakers can head to the beloved Quillisascut Farm School in Rice, WA each summer. This picturesque magnet for culinary professionals and ambitious amateurs offers a four-day "Hearth Bread" class. The class looks at fermentation science, dough mixing, even instruction on how to build a wood fired oven.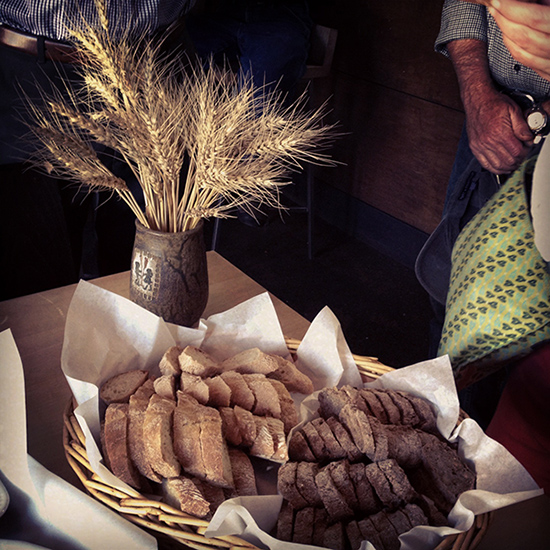 The other annual option for the serious baker is "The Grain Gathering" (formerly Kneading Conference) in late summer . This conference covers a wide-range of topics including the science of bread, tandoor oven baking, whole grain baking, artisan sourdough for the home baker and more. While the conference has professional overtones, it has become a favorite for obsessive home bakers questing after that perfect loaf.
Fortunately, the ingredients for home-baked bread – flour, water, salt, yeast – are pretty easy to come by and special resources aren't really necessary. If you want to keep things local and whole grain, keep an eye out for Fairhaven Organic Flour Mill's products at local co-ops and natural food stores like PCC. In addition to whole wheat bread flours, Fairhaven offers oat, rye, rice, spelt, millet, barley, and buckwheat flours, all 100% organic.
Seattle-based commercial sources for sourdough starters are hard to come by. If you are open to buying from outside the region, Cultures for Health is considered a quality source for
fermentation starts
. But your best bet might be to cultivate a friendship with a fellow baker you might meet at a class or event, as generally once someone gets a sourdough starter going, they will be happy to share!
BY: Leslie Seaton
Leslie Seaton runs the website Fresh-Picked Seattle, a comprehensive calendar of local food, free, and nature events. The site was started in December 2008, and in the past five years, she's hand-picked and listed thousands of local events – and attended hundreds of them herself! If you want to know when and where to go to learn Thai cooking, hear an author talk, take a kayak class, attend a free wine tasting, or a variety of other fun local activities, she's the person to ask.