Caroline Smith Goes from Indie Folk to R & B
BY: Will Landon |
Apr 4, 2014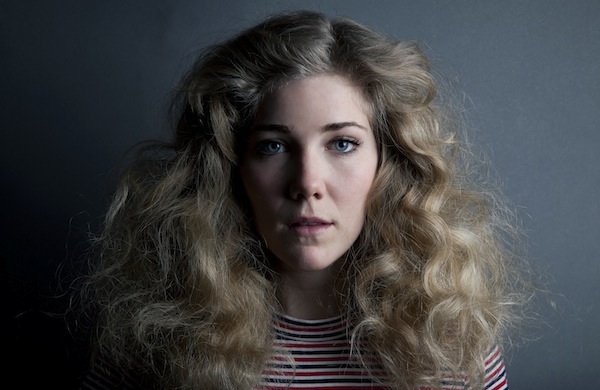 Indie-folk singer and Good Night Sleeps frontwoman Caroline Smith has rediscovered her muse. She just needed to turn toward R & B to do so.
The sassy, powerful crooning of an R & B songstress as the last sound many expected to come out of Caroline Smith's mouth. But the 25-year-old singer from Minnesota has shown that she has a few surprises up her sleeve.
Best known as the frontwoman of indie-folk band Good Night Sleeps, Smith came to a sobering realization not so long ago: she was no longer moved by the music she was writing. So she revisited the slow jams of her youth—the TLCs and Destiny's Childs—and turned toward the vintage, soul-tinged stylings of Otis Redding and The Supremes. The result? Half About Being a Woman, the 2013 album that came out of nowhere but wasted no time making waves in the R & B community.
The songs within speak to Smith's identity as a grown woman, exploring everything from relationships to body-image issues (see groovy single "Magazines"). Good Night Sleeps bandmates Jesse Schuster and Arlen Peiffer stop in for some tasteful cameos, as do singers Hannah von der Hoff and Ayo Awosika.
It's clear from her live show that Smith is more in her element than ever. She playfully bobs and rocks, flinging her massive blond curls as she belts out new songs and, yes, the occasional cover. She's accompanied by sensual bass lines and female backing vocals that together recall the slick, dreamy sound of '90s R & B.
There's no doubting that Smith has rediscovered her muse. She just needed to take a few steps outside the box to do so.
Caroline Smith performs at Schubas Tavern (3159 N. Southport Ave.) on Friday, April 11, at 9 p.m. Philip Morris and Sean Anonymous open. Tickets are $10 and can be purchased here.
Photo: Reginald VanNurden
BY: Will Landon
Will Landon is a Chicago-based writer who sings punk rock songs with the Blue Ribbon Glee Club and occasionally works for free as an assistant stage director.