GROUPON GUIDE TO NEW YORK CITY
Cheap Eats Before a Free Concert in Prospect Park
BY: Kasia Mychajlowycz |
Aug 8, 2014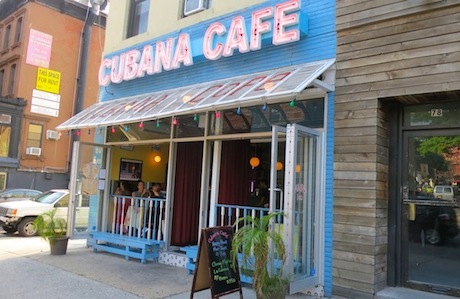 Prospect Park designers Frederick Law Olmsted and Calvert Vaux famously preferred the airy lawns of this Brooklyn oasis to their earlier design of Manhattan's Central Park. So if you're heading to the park for a show, it makes sense to make a day of it and spend some time on its sunny, open meadows. Before the doors open, cool off (and use real bathrooms!) while enjoying an affordable meal at any one of these restaurants, all within a 10-minute walk of the park.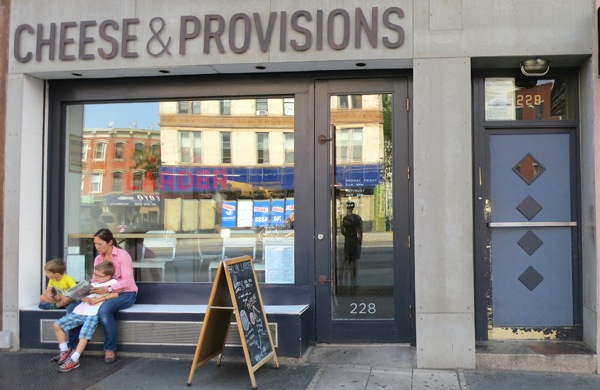 For alfresco diners: Brooklyn Larder (228 Flatbush Ave.)
OK, this isn't a restaurant, though there are a few tables for eating and a good lunch special: sandwich, chips, beer or soda, and a cookie for $15, available 11 a.m.–3 p.m. If you prefer dining alfresco, come here for a fantastic selection of cheeses, breads, salads, and any number of jams, jellies, and preserves in cute jars to eat in the park. Drinking alcohol in the park is, of course, prohibited and can lead to a ticket. On an unrelated note, Brooklyn Larder has a great selection of beers, starting with Dale's Pale Ale cans for $2.50 each.
For cheap vegetarians: Dao Palate (329 Flatbush Ave.)
A mainstay of vegetarians, Dao Palate serves fresh vegetables and mock meats in typical Chinese sauces that are a few notches lighter and fresher-tasting than average. Great for larger groups, the big restaurant's main dishes run around $12, and their filling lunch specials around $9. My favorite, black-pepper seitan on a bed of chinese broccoli, comes with a spring roll and a miso soup to boot.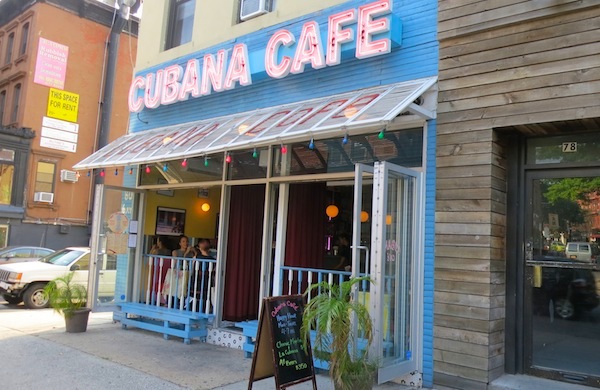 For those with time to kill: Cubana Cafe (80 6th Ave., right off Flatbush Avenue)
The food here is less of a draw than the cocktails and the decor, but it's still consistently good, with a menu that hews closely to the dishes I've seen served in Havana: black-bean soup, roast chicken with rice, plantains. Most plates are meat-heavy and generous with the portions—beware ordering an appetizer and a main dish unless you're very hungry. As you wait for the show to begin, linger over a mojito or a cold beer in a breezy dining room painted turquoise, pink, and yellow, where the floor-to-ceiling windows are flung open all summer long.
For picky eaters: 67 Burger (234 Flatbush Ave.)
With a long and flexible list of food options, 67 Burger has something to please everyone. The menu has your cheeseburgers, your curly fries, and your Lagunitas on tap, but also real salads and two veggie-burger options, all of which can be customized with many extras like goat cheese, chipotle mayo, and olive tapenade. Burgers range from $6.75 to $10. There's also a wine selection and something called a beer shake, which intrigued me but not enough to try it on a weekday alone.
Photos by Kasia Mychajlowycz.
BY: Kasia Mychajlowycz
Kasia Mychajlowycz
Kasia Mychajlowycz is a freelance writer living in New York City, where she moved after finishing her master's degree in 2012 in her hometown, Toronto. Kasia writes about tiny apartments, ballerinas on Instagram, the black market for gas after Hurricane Sandy and everything in between. You can find her loud mouth on Twitter and read other work at her website.