Cheers to a Safe and Beautiful New Year's Eve
BY: Favin the Maven |
Dec 20, 2013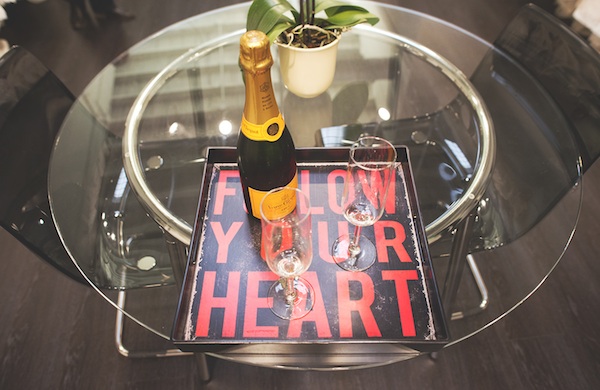 New Year's Eve always sneaks up on me. My girlfriends and I wind up scrambling to figure out outfits, dinner plans, and last, but definitely not least, where we are going to be at midnight. You'd think I'd learn since NYE is kind of a big deal to me: it's a chance to celebrate the year before and set the tone for the year to come. It's also a good time to party my face off with my closest people, in my best duds and makeup. No matter what, I always make sure to have these few things at the ready for a successful NYE:
1. Safe transportation
Everyone wants to have a good time and indulge in the mandatory champagne toast at midnight, so be smart and plan ahead. This year I'm using
Uber
, the taxi-hailing app that makes getting a cab and paying for it (even if you don't have cash) pretty close to effortless. If it turns out everyone else in Chicago has the same idea as me, I'll hit up
Lyft
or public transit.
2. Cute, comfortable shoes
No matter what, taking your shoes off in the club (or street—yes, I've seen this happen) is not a good idea. If you have a history of public shoe removal, remember that there's nothing wrong with flats. If you must wear heels, find a pair that's somewhat comfortable. This year 'll be wearing my trusty
Steve Madden Dejavu pumps
. They have a 6-inch heel, but the hidden platform makes them more wearable than single-sole options.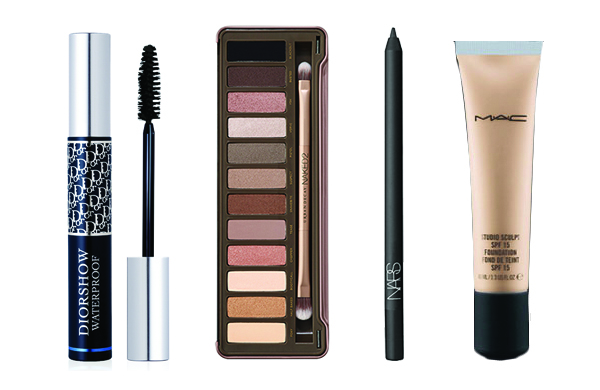 3. Smudge-, tear-, sweat-, and dance-proof makeup
The last thing you want to be worried about is whether your eyeliner is a mess when you're trying to figure out who to plant your special kiss on. Here's what I stock in my NYE makeup kit: *
Diorshow waterproof mascara
: my superhero mascara *
Urban Decay Naked2 eye-shadow palette
: it stays crease-free even without primer *
NARS Larger Than Life Long-Wear eyeliner
: this little gem stays put for 12 hours *
MAC Studio Sculpt foundation
: I mix a little in with my face lotion for a lighter feel And of course, the most important thing is to have friends to celebrate with. I'm not sure where I'm headed this NYE (like I said, it's always a last-minute scramble with me), but I know I'll be spending it with my girlfriends, my boyfriend (my first year ever with a kiss at midnight!), and some of his friends. Have fun and be safe!
Photo: Tim Burkhart, Groupon
Back to Favin the Maven
BY: Favin the Maven
For me, both beauty and fashion need to be accessible and not intimidating. I love a great deal and a good DIY beauty treatment. I pride myself on trying new trends, being open minded and getting a great treatment without breaking the bank. In the name of beauty I will try anything once.