Chicago Agenda: Monday, January 27
BY: Tyler Clark |
Jan 24, 2014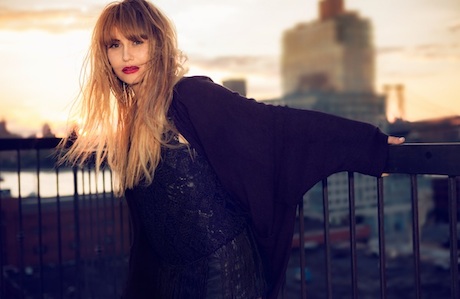 On today's agenda: the cool sounds of Frankie Rose, the tasty stories of Between Bites, and the little difficulties of the Rhinoceros Theater Festival.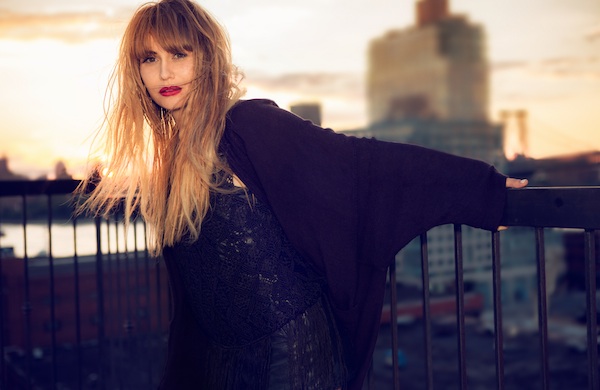 Frankie Rose
Indie chanteuse calls forth some crystalline sounds during an invitingly cool stop at Schubas
Longtime lo-fi band the Vivian Girls broke up last week
, ending their reign as the queens of fuzzed-out rocks. Founding member
Frankie Rose
left that tape hiss behind years ago, and to great effect; carrying the momentum gathered from 2012's exquisite
Interstellar
, Rose maximized production values on the glittering soundscapes of last year's
Herein Wild
. Tonight, she'll bring that crystalline sound to
Schubas (3159 N. Southport Ave.)
, matching the wintery weather with an inviting chill all her own. Just because she's become a studio rat doesn't mean Rose has lost any of her edge; if you're not convinced, just read
the gonzo bio she provided to Schubas
.
(8 p.m.; $10; buy tickets here)
Between Bites
Food writers from around the city pair tasty stories with gourmet appetizers and drinks
Given the vibrancy of Chicago's storytelling scene and the depth of the city's restaurant community, it was only a matter of time before the two worlds collided in a delicious, emotional collaboration. Now in its second edition,
Between Bites
invites food writers including
Plate
magazine's Liz Grossman,
Chicago Sun-Times
columnist David Hammond, and Serious Eats Chicago editor Nick Kindelsperger to tell stories on the theme "Hot/Cold." While performers share candid, personal thoughts about the meals that make up their lives, audience members at
The Dawson (730 W. Grand Ave.)
will pair the restaurant's appetizers with drinks from Thatcher's Organic Artisan Spirits and Candid Wines. Proceeds from ticket sales go to a Kendall College scholarship fund established in memory of the late Jason Cevallos, The Dawson's former bartender.
(6:30 p.m. to 9:30 p.m.; $25; buy tickets here)
"Difficulties: Short Plays by Strange People"
Actors explore life's little irritations in this series of linked plays performed at the Rhinoceros Theater Festival
Ventra. Lake-effect snow. The last 100 years of Cubs baseball. Life's pretty hard for some people. In
Difficulties
, playwrights Sue Cargill and Julia Williams explore trying moments big and small in a series of quick-hitting scenes linked only by their shared frustration. From the negotiations that happen when a home dissolves to the need for instant feedback that arises during any act of creation, audiences will confront the irritations that remind us all that we're alive. The show unfolds at
Prop Thtr (3502 N. Elston Ave.)
as part of the 25th annual
Rhinoceros Theater Festival
, which is good news for those with tight schedules;
Difficulties
runs every Monday night until February 10.
(9 p.m.; $12–$15; buy tickets here)
Photo by Sebastian Mlynarski
BY: Tyler Clark
Tyler is a writer, storyteller, and musician from Chicago. His stories have appeared on stage at shows including Mortified, Story Club, and Lethal Poetry.