Chicago Agenda: Thursday, December 19
BY: Tyler Clark |
Dec 18, 2013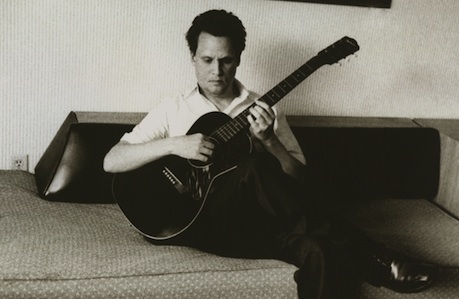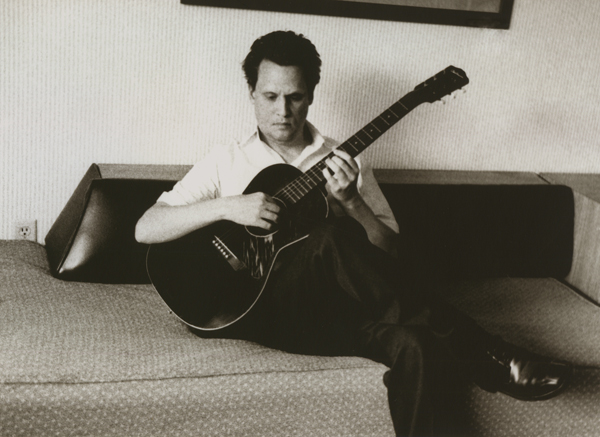 Mark Kozelek
Slowcore maestro channels winter weather into his spare, heartfelt songs of loneliness and connection
Mark Kozelek's music is a friend of winter, but not the twinkling, garland-ringed winter currently encamped along Michigan Avenue. No, Kozelek's songs—whether released as
Red House Painters
or
Sun Kil Moon
or
under his own name
—often embrace the isolation and ennui that descend on us during the colder months. As you listen to his set tonight at
Lincoln Hall (2424 N. Lincoln Ave.)
, imagine yourself camped near a radiator, peering out of curtains at the empty winter sidewalks below. Like the smell of distant wood smoke on an otherwise desolate night, these tunes let you know that somewhere, someone else is having the same kind of evening.
(8 p.m. Tickets: $20+; purchase here.)
Music Box Christmas Show
Recapture the magic of mid-20th-century Christmases with the Music Box Theatre's double feature of
White Christmas
and
It's a Wonderful Life It's been a seasonal rite since 1983: every winter, fans of Hollywood's holiday golden age gather at the
Music Box Theatre (3733 N. Southport Ave.)
to honor the celluloid stories that helped define 20th-century Christmas. Celebrating its 30th season, the Music Box Christmas Show can be a notoriously difficult ticket during its weekend showings. This year, skip the crowds and hit this Thursday-night edition. Though it may be on a school night, the double feature of
White Christmas
(6:40 p.m.) and
It's a Wonderful Life
(9:45 p.m.) features the same heart-swelling movie memories without the elbow-to-elbow crowds. Be sure to show up early for the show's most beloved tradition. Before each screening, the Music Box's resident organist leads audiences in a holiday sing-along with the help of Santa Claus himself. You don't even have to know the words: the lyrics of Christmas favorites are projected right onto the screen, turning the theater into one big round of goodwill-building karaoke.
($17+ for double feature, $12+ for single films; purchase here.) 
"Apocalypse Wow"
Song, dance, and cosmic annihilation are all part of the act at this doom-friendly holiday show at Gorilla Tango Theatre 
Staring down 2012's Mayan apocalypse, performers Elizabeth Levy and Joseph Schupbach struck a deal with the celestial rules committee, buying enough time to produce their holiday special. The only catch? As soon as the special ends, the world goes with it. That's the guiding conceit of
Apocalypse Wow
, which returns to
Gorilla Tango Theatre (1919 N. Milwaukee Ave.)
for a second year after somehow dodging last year's demise. Levy and Schupbach are game hosts in the face of galactic extinction, overseeing merry song and dance (including an infectious ode to cheese balls) made all the more free-wheeling by the fact that there will be no encore.
Ever
. It's a fun twist on the usual holiday schmaltz, but what would you expect from veterans of
The Neo-Futurists
and
The Paper Machete
? Something sentimental? The world really
might
end before that happens.
(7:30 p.m. Show runs through Saturday, December 21. Tickets: $15; purchase here.) 
Photo courtesy of Mark Kozelek
BY: Tyler Clark
Tyler is a writer, storyteller, and musician from Chicago. His stories have appeared on stage at shows including Mortified, Story Club, and Lethal Poetry.