Chicago Agenda: Thursday, March 13
BY: Tyler Clark |
Mar 12, 2014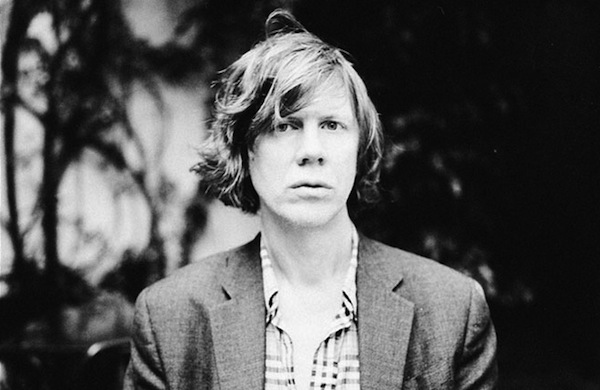 On today's agenda: Thurston Moore and more at the Art Institute, the music of Chicago soul at the Black Ensemble Theater, and a chat with poet Kevin Young.
"Loose Booty"
The Art Institute hosts a night of performance by jazz legends Milford Grave and Joe McPhee and New York post-punks Thurston Moore and Richard Hell
Before he won over festival crowds with his eye-rolling, mop-topped slacker charms, former Sonic Youth frontman
Thurston Moore
was a regular in the avant-garde art scene of early-'80s New York. Thus, his appearance at the
Rubloff Auditorium at the Art Institute of Chicago (111 S. Michigan Ave.)
doesn't seem as surprising as it otherwise might. During
Loose Booty
, he'll be laying down a live soundtrack to the John Nares film
Street
, but he's not the only notable artist on the bill. Jazz titans
Milford Graves
and
Joe McPhee
will combine their powers during a first-ever collaboration, and Moore's fellow post-punk legend
Richard Hell
will read from his written works. The show runs in conjunction with the Art Institute's
Christopher Wool
retrospective.
(7 p.m.–10 p.m. $10–$30; buy tickets here)
"Chicago's Golden Soul"
The songs of Curtis Mayfield, Jerry Butler, the Chi-Lites, and more come to life in this lively musical revue
Uptown's
Black Ensemble Theater (4450 N. Clark St.)
grabbed the attention of music lovers across the city with the September opening of
It's Alright to Have a Good Time: The Story of Curtis Mayfield
. Now, as that production nears its sixth month of shows, the theater is expanding its scope. Its remount of
Chicago's Golden Soul
returns audiences to the early '70s, when musical acts like Jerry Butler and the Chi-Lites were spreading the Chicago sound to radios all over America. Those same songs anchor this musical revue, which memorializes bygone performers and labels while simultaneously reminding everyone of the long shadow of influence still being cast by the music. In addition to entertaining, the shows offers up what the
Chicago Tribune
's Chris Jones calls "a great civic history."
(7:30 p.m. $55–$65; buy tickets here)
Kevin Young
Poet Kevin Young talks grief, hope, and the many facets of fatherhood during a talk and reading at Tribune Tower 
"If you read no other book of poetry this year, this should be the one." Clearly, the
Atlanta Journal-Constitution
's
Gina Webb
found resonance within
Book of Hours
, the new collection of poems by Kevin Young. The works within find Young at the crossroads of fatherhood, continuing to process the unexpected death of his own father while welcoming his first-born child to the world. Freely mixing grief and ecstasy, the poems grapple with a central question asked by poets throughout the ages: what do the dead leave behind? Tonight, Young will consider that question with the help of the
Tribune
's Rick Kogan during a chat and reading at
Tribune Tower (435 N. Michigan Ave.)
. Copies of
Book of Hours
will be available for sale before the post-event signing.
(7 p.m. $15, $40 with book; buy tickets here) 
Photo provided by Matador Records
BY: Tyler Clark
Tyler is a writer, storyteller, and musician from Chicago. His stories have appeared on stage at shows including Mortified, Story Club, and Lethal Poetry.