Chicago Agenda: Wednesday, December 11
BY: Tyler Clark |
Dec 10, 2013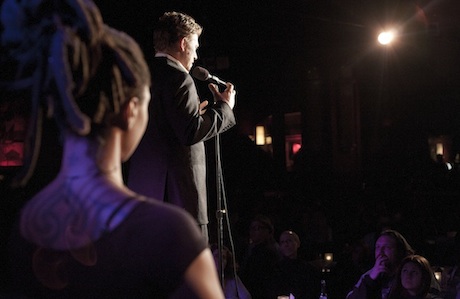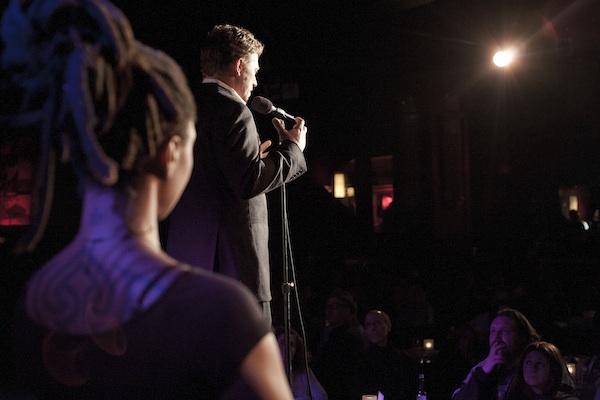 The Moth's Chicago GrandSlam Championship VII
Ten champion storytellers vie for supremacy during the seventh edition of the Moth's GrandSlam Championship
Across the city, 10 storytellers stare into their bathroom mirrors, mentally ticking through the high points of the tales they're about to tell. These aren't just any old yarn-spinners, though. They're the winners of Chicago's most recent Moth StorySlams, and tonight, they'll face off against one another for a chance at storytelling immortality. OK, maybe that's overstating things a bit, but winning the Moth's
Chicago GrandSlam Championship VII would
make for an enviable line on a résumé. Working with the theme "Old Enough to Know Better," contestants including WBEZ's
Don Hall
, Northwestern neuroscience hotshot
Moran Cerf
, and interfaith expert
Alana Kinarsky
will fill
Park West (322 W. Armitage Ave.)
with stories of youth, maturity, and the lessons learned in between. Comedian and radio personality Brian Babylon hosts.
($17; 8 p.m., doors open at 6 p.m. Buy tickets here.)
Soup & Bread & That's All She Wrote
A night of live lit and delicious soups benefits Swim Café owner Karen Gerod's ongoing fight against cancer 
Swim Café
owner Karen Gerod has a reputation as a staunch supporter of the city's artistic community. So when word got out that she was battling cancer, the community responded—in particular, Angela Benander and J.H. Palmer of
That's All She Wrote
, the live lit series that calls Swim Café
home. Tonight, they've teamed up with
Soup & Bread
,
The Hideout's (1354 W. Wabansia Ave.)
free winter meal series, to host a hybrid fundraiser aimed at defraying the cost of Gerod's medical treatments. After sipping soups from
Milk & Honey
,
Hoosier Mama Pie Company
's Allison Scott, and
Mortified!
 producer
Shay DeGrandis
, guests can tuck in for readings that explore health care and the humanity behind it. Benander and Palmer will each share stories, leading a roster of readers including the Neo-Futurists'
Sheri Reda
, Soup & Bread's
Martha Bayne
, and writers
Tom Wolferman
and
Dmitry Samarov
.
($10 suggested donation; 5:30 p.m.–8 p.m.)
Comedians You Should Know
Laugh away midweek ennui at Comedians You Should Know's weekly Wednesday showcase
In a city packed with standup-comedy talent, one of the most reliable weekly shows also has one of the least abstract names: Comedians You Should Know. Founded by
six scene stalwarts
including longtime
Colt Cabana
collaborator
Marty DeRosa
and 2009 Snubfest winner
Danny Kallas
, the show regularly showcases roaming out-of-town comedians alongside some of the city's finest jokesters. Tonight, host
Matty Ryan
welcomes local favorites
David Drake
,
Joe Kilgallon
, and
Junior Stopka
, as well as NYC interloper
J.F. Harris
. The laughs erupt in the back room at
Timothy O'Toole's Pub (622 N. Fairbanks Ct.)
. If you need a little help getting the giggles going, the bar offers 48 beers on tap as well as Wednesday specials such as $6 Fireball shots and half-priced bottles of wine.
($5 online, $10 at the door; 9 p.m., doors open at 8 p.m. Buy tickets here.)
Photo by Denise Ofelia Mangen
BY: Tyler Clark
Tyler is a writer, storyteller, and musician from Chicago. His stories have appeared on stage at shows including Mortified, Story Club, and Lethal Poetry.