Chicago Agenda: Wednesday, February 5
BY: Tyler Clark |
Feb 4, 2014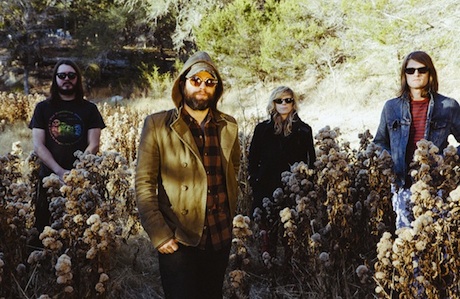 On today's agenda: multigenerational psych rock from Black Angels and Roky Erickson, Kuma's new beer partnership, and a sewing class with indie crafter Steff Bomb.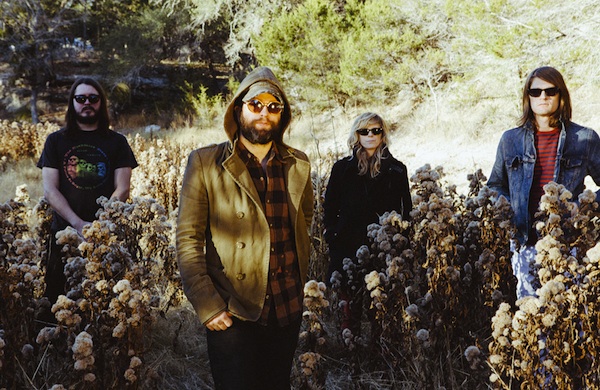 Black Angels & Roky Erickson
The Black Angels join venerable '60s icon Roky Erickson for a exploration of psych rock's darker corners
If you name your band after a
Velvet Underground song
and fill your first album with psychedelic dirges about the Vietnam War, you'd better hope you have the chops to weather comparisons to your source material. Since hitting the scene with 2006's
Passover
, the
Black Angels
have done just that, turning back naysayers with a blend of crushing riffs, just-rough-enough production, and menace-tinged lyrics reminiscent of Jim Morrison's creepiest smiles. This devotion to the darker side of the '60s didn't just help them stand out—it also gained them the respect of one of the era's overlooked masters. Tonight, at
Park West (322 W. Armitage Ave.)
, the Black Angels continue their years-long collaboration with fellow Austinite
Roky Erickson
, the former 13th Floor Elevators frontman belatedly recognized as one of America's psych pioneers. On past tours, the Angels pulled double duty as Erickson's backing band; tonight, he'll instead be accompanied by the bluesy riffs of The Hounds of Baskerville, a band fronted by his own son Jegar.
(8 p.m. Doors open at 7 p.m. $26; buy tickets here)
Metal Beers & Burgers
Kuma's and DryHop Brewers forge a food alliance with burgers and beers inspired by popular metal bands
When it comes to burgers forged in the white-hot fire of rock, the gourmet metalheads at
Kuma's
are the undisputed champions. Now, having conquered the burger world, they're branching out to the kingdom next door: beer. Working with the
Illinois Craft Brewers Guild
, they've partnered with
DryHop Brewers (3155 N. Broadway Ave.)
to create brews-and-burger pairings honor of three more metal favorites. Tonight, they'll unveil the first of these combos (inspired by Portland axemasters
Red Fang
) at DryHop's brewpub. Designed Kuma's Michael Jarvis, Red Fang II matches a cooked-to-order burger with housemade jalapeño beer cheese, beer-battered onion rings, and a house barbecue sauce. The burger goes well with DryHop's Reverse Thunder, a massive imperial red clocking in at an impressive 8.0% ABV. If you can't make it tonight, never fear: the burger and brew will be available at Kuma's Corner, Kuma's Too, and DryHop starting Thursday.
(6 p.m. Admission is free.)
Chicago Makes Workshop with Steff Bomb
Need a new friend? Make one of your own with this stuffed-creation sewing class from iconic indie crafter Steff Bomb
If you've ever watched TLC's
Craft Wars
(or gushed over stuffed animals at Renegade Craft Fair), chances are you're already acquainted with
Steff Bomb
's work. Her occasionally macabre, always adorable
plush creations
helped her win reality television's most DIY competition and earned her the nod for
Best Indie Crafter
in last year's Best of Chicago poll from the
Chicago Reader
. Tonight, she'll share some of her expertise with aspiring crafters at the inaugural Chicago Makes class at
Sew Crafty Studio (2320 N. Damen Ave.)
. Students put their new hand-sewing techniques to use right away, crafting a cute piece of anthropomorphic cake to take home. Refreshments including actual, non-stuffed cake and beer from
Revolution Brewing
. If cake isn't your thing, check out this
"lump of coal" plush tutorial
Steff created for us.
($35; email Sew Crafty Studio to reserve a spot.)
Photo courtesy of the Black Angels
BY: Tyler Clark
Tyler is a writer, storyteller, and musician from Chicago. His stories have appeared on stage at shows including Mortified, Story Club, and Lethal Poetry.