Chicago Beach Eats
BY: Hillary Proctor |
Aug 7, 2013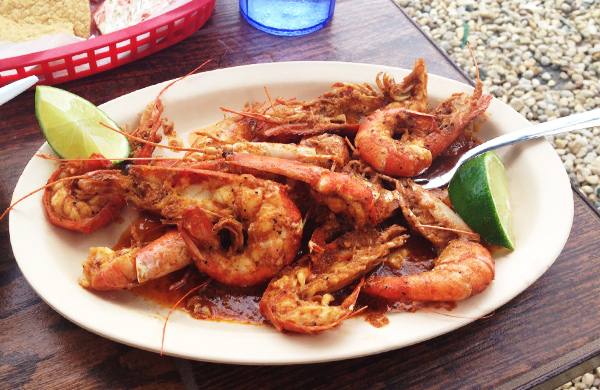 Lounging on Chicago's beaches is among the city's most treasured summer rituals, second only to standing in line at street fests. Here are a few spots for beach-adjacent bites—or, in one case, an island-themed substitute.
For reggae with a view:
The Dock at Montrose Beach (Uptown | 200 W. Montrose Harbor Dr.)
Head out to The Dock at Montrose Beach on Wednesdays, when live reggae music provides a festive soundtrack to Montrose Beach's sweeping views in both directions. Add in fish tacos, chips and guac, and a few cold beers, and you have prime conditions for beachside lingering.
For simulating the beach without leaving the concrete:
La Palapa (McKinley Park | 2000 W. 34th St.)
A pair of towering imitation palm trees, a neon-colored lifeguard stand, and several thatched-leaf umbrellas belie this charming eatery's inland location. Tucked away in McKinley Park, just west of Bridgeport, La Palapa specializes in cuisine from the Nayarit region of Mexico, primarily seafood. Don't miss the langostinos, tender prawns cooked in a bright, spicy sauce.
For beachside brunch:
Caffè Oliva (Streeterville | Ohio Street Beach)
This Mediterranean café recently debuted its weekend brunch, with creative offerings such as coffee crepes and fried chicken and pancakes. If you're spending the day there, cabanas for up to 10 beach-goers are also available for rental.
For a tiny beach in a giant park:
Grandma J's Local Kitchen (Humboldt Park | 1552 N. Kedzie Ave.)
You may not associate verdant Humboldt Park with beaches, but there's a small sandy area nestled near the boathouse. Before strolling over, stop into Grandma J's for a comforting meatloaf sandwich or breakfast platter in what feels like a charming living room, complete with bold art, antique photos, and enough mismatched furniture to rival the hippest of grandmothers. While you're at it, pick up a few pastries at 102-year-old staple Roeser's Bakery across the street, then venture back into the park.
For an elegant lakefront dinner:
Edgewater Beach Café (Edgewater | 5545 N. Sheridan Rd.)
Heading back after an afternoon at Foster Avenue Beach, it's hard to miss the striking pink building in your path as you come across Lake Shore Drive. Shake off the sand, go inside, and tuck in for a white-tablecloth meal of french onion soup and roasted duck.
For the post-shopping picnic:
Da Lobsta (Gold Coast | 12 E. Cedar St.) and Hendrickx Belgian Bread Crafter (Gold Coast | 100 E. Walton St.)
These two carry-out-friendly Gold Coast destinations are within a few blocks of each other. After browsing the area's boutiques, grab a luscious lobster roll and a few oversized macarons for the perfect Oak Street Beach picnic.
BY: Hillary Proctor
Hillary blogs about restaurants in Chicago and beyond at http://www.hillaryproctor.com/. She loves salted caramel, smoked salmon, and avocado-specific kitchen utensils.