A Tour of Chicago Pubs with a Criminal Past
BY: Collin Brennan |
Jun 16, 2015
Nothing in Chicago is certain—except for death, taxes, and drinking. Bars have always been an integral part of the city's fabric, from the time when it was a small village through the period when it became a major metropolis.

Nobody knows this better than Paul Durica, a Chicago historian and the founder of Pocket Guide to Hell, a series of walking tours and full-scale reenactments dedicated to exposing the city's nefarious past. A veritable encyclopedia of Chicago trivia, Durica is full of stories about corrupt aldermen, transient hobos, and a horrifying whiskey-beer-wine cocktail known euphemistically as the "Dip of the Brush."


"What's interesting about bars and saloons in Chicago's history is that they also served as political centers," Durica explains. "In the era before unions arose, working people didn't really have many public spaces to convene in, so they would use bars and taverns as places for meeting up." Although their social functions have largely changed, many of these bars still stand today.

We swallowed hard and asked Durica to take us on a pub crawl of Chicago's historical watering holes.
Skylark
2149 S. Halsted St. | Pilsen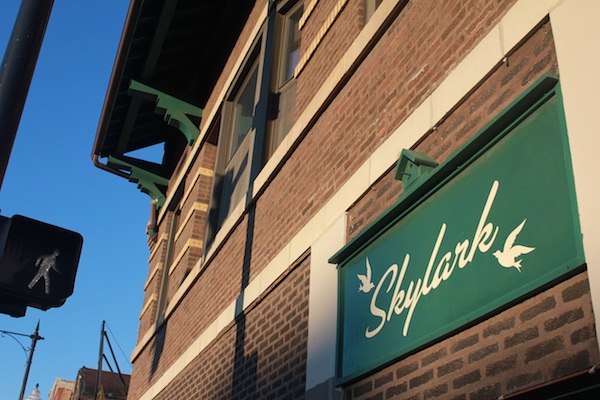 "Working-class bars often had check-cashing services, so when Friday rolled around guys could go to the bar with their check and get their money and probably spend a good portion of it on drinks. As a result of that, people were always holding these places up.

The Skylark is a fairly innocuous place today, but back in the '40s and '50s it was known as Kaufman's Tavern, and it got held up like six or seven times. The owner, Bob Kaufman, lived upstairs, and one time somebody broke into his apartment and tied him and his wife up and robbed the place. In bars like the Skylark that have been around a while, you'll find stories like that all the time."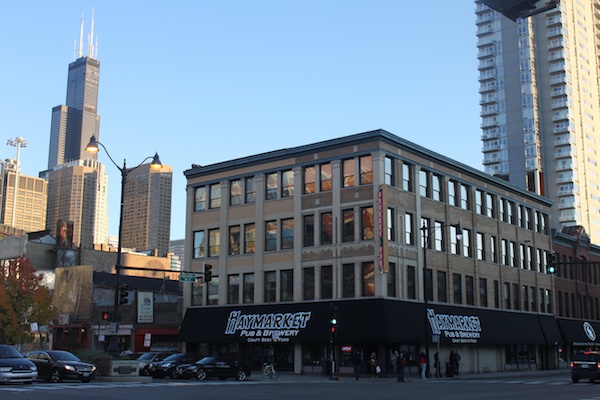 "Haymarket is located inside a historic old bar called Barney's Market Grill. This place was run by a guy named Barney, who had this thing where he would greet every guest by saying 'Yes, sir, Senator.' A lot of politicians would hang out there, and he could never keep track of their actual titles. So he took to referring to everyone as 'senator,' and that became the catchphrase for the bar. Pete Crowley, the owner of Haymarket, has a lot of Barney's stuff—menus and things—that he can show people if they're interested.

Not far away, there's a building that's still standing at Des Plaines and Lake. This used to be a place called Zeph's Hall, and this was where, on the evening of the Haymarket bombing, some of the guys who had given talks that night were drinking. When the bomb went off, they had no idea what had happened, so they all just sort of dropped to the floor."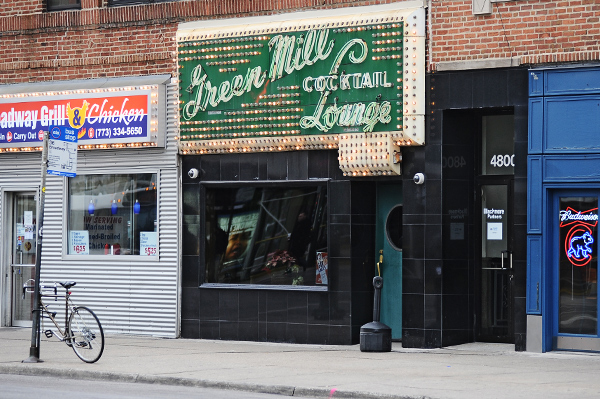 "There was an entertainer at The Green Mill named Joe E. Lewis. He was famous for vaudeville routines—singing and so forth. [Al] Capone's people were running the bar and wanted Lewis to sign an exclusive contract, but his career was taking off and he wanted to remain flexible. One of Capone's underlings, a man by the name of Jack 'Machine Gun' McGurn, took it upon himself to harass Lewis and ultimately assault him with a razor, cutting up his vocal cords and basically ending his career.

Capone didn't like this and helped pay for Lewis's recovery, and he was eventually able to learn how to speak again and become a really successful comedian—to the extent that Frank Sinatra later made a biopic about him. While the assault on Lewis occurred in his hotel room and not at the Green Mill, it was directly connected to his performances at the Green Mill and to the mob connection there."
The Matchbox
770 N. Milwaukee Ave. | West Town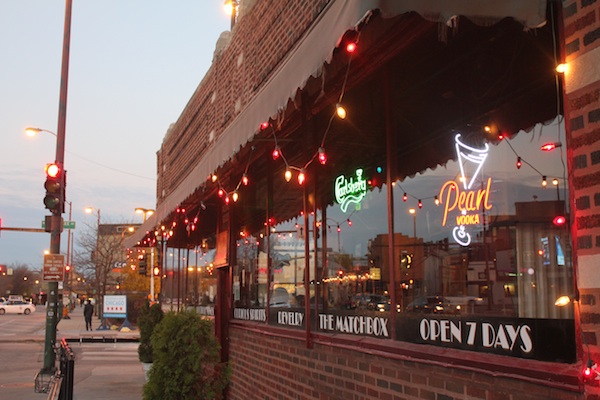 "McGurn himself—who some believed was also responsible for the Saint Valentine's Day Massacre—had a really sad fate in store for him. After Capone went to jail and the syndicate began to fall apart, he lost his position and all of his money. So one night in February 1936, he's out bowling in a building that still stands at 805 N. Milwaukee. All of a sudden, three men come in and gun him down. Now, the bowling alley is no longer there, but right across the street from it is the Matchbox bar, where people can look out across the street and see the building where 'Machine Gun' McGurn was gunned down."
The Hideout
1354 W. Wabansia Ave | Noble Square
"Today The Hideout is known as a music venue, but it's another one of those bars that has been there since the '30s. Back when it opened, it was in the middle of a big industrial area, and all the factory workers would come there and drink after work. If you look on the walls, you'll find a lot of old photographs from long before it was The Hideout. When the current owners reopened the bar in the early '90s, they were still getting a lot of the old-time regulars coming in—they had worked in the area and remembered it. Architecturally, it represents a particular era in Chicago's drinking history, when you had a lot of tucked-away neighborhood places that were basically converted houses."
Gold Star Bar
1755 W. Division St. | Wicker Park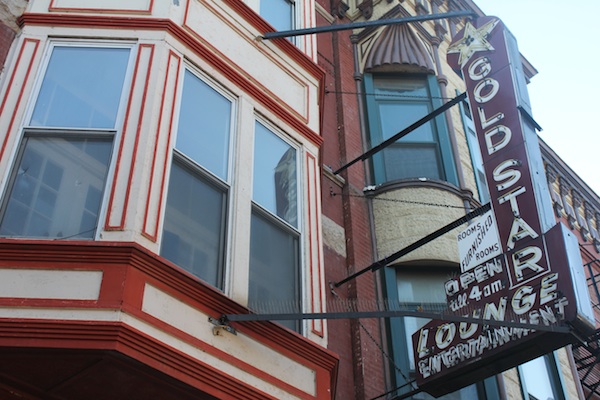 "If you go up to Wicker Park, you'll find the former Polish Broadway on Division Street. A lot of the bars there were around during the '50s and early '60s, when the novelist Nelson Algren was living. Gold Star is interesting from a historical perspective because it has a documented history of having been a brothel. ... It's a vestige of what was a common practice at that time, which was to have a saloon on the first floor and rooms for rent upstairs. Of all those bars on Polish Broadway, it does a good job of evoking the seediness of that era."
W Cut-Rate Liquors
1755 W. Division St. | Wicker Park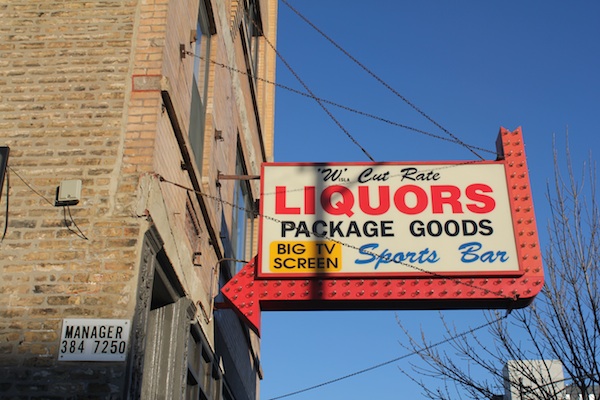 "There's a neighborhood story associated with another bar on that strip called Cut-Rate Liquors. If you talk to a lot of old-time Wicker Park people, the'll tell this story, but they never seem to fix on a date. In some versions it occurs in the '60s, in others it happens in the '70s. Apparently, two guys who were longtime friends got into a fight there and for some reason —and this is the apocryphal version—there was a machete on the wall of the bar. The story goes that one of the guys took the machete off the wall and decapitated his friend.
Afterwards, people in the neighborhood started calling it 'Cut-Throat' Liquors. You'll hear this story told over and over again at places like Gold Star and Phyllis' [Musical Inn], and it's actually based on a real historical incident—but one that occurred in March of 1997. ... It involved two longtime neighborhood residents, both older men in their 70s. These guys had known each other their entire lives. They did get into a fight, and one of them had a machete concealed in his pants, which he did take out and use to attack the other guy—but he didn't decapitate him. It's an interesting story, because when you hear people tell it, it keeps getting pushed back closer to the Algren era, that era of seediness in the '50s and early '60s."
To learn more about Chicago's nefarious drinking history, join Durica on one of his Pocket Guide to Hell tours or reenactments.
Photos: Collin Brennan, Groupon
BY: Collin Brennan
Guide Staff Writer
Collin is a senior editor and a staff writer for Consequence of Sound. He self-publishes zines and moderates writing workshops for The Chicago Publishers Resource Center (CHI PRC).