Chicago's Best Outdoor Concerts (That Aren't Lolla or Pitchfork)
BY: EMILY WACHOWIAK | 6.25.2014 |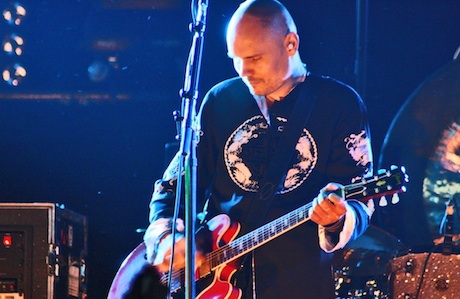 Not Eminem. Not Beck. And not Weezer. For some people, there's no '90s-era headliner with enough star power to convince them to spend three days baking in the hot Chicago sun—not to mention the hundreds of dollars dropped on tickets, drinks, and festival tees. But Lollapalooza, Pitchfork, and their rapidly growing cousin Riot Fest aren't the only outdoor-music-makers in town. Put these less-hyped outdoor shows on your concert radar, and make the most out of the city's short-lived summer. And, as always, be sure to check Groupon for even more concerts in Chicago.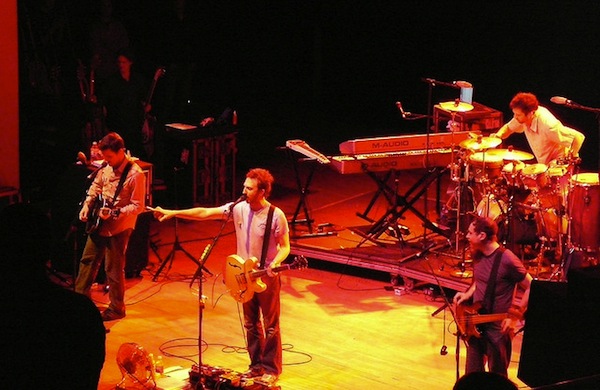 For '90s Nostalgia: Old St. Pat's World's Largest Block Party | June 27–28
For its annual summer concert, Old St. Patrick's Church scored its own coterie of '90s hitmakers. Third Eye Blind, Guster, and G. Love & Special Sauce headline the two-day festival, alongside up-and-comers The Mowgli's and No Love for Linus. (Madison and Desplaines St.; $40 per night; buy tickets here)
For Homegrown Alt-Country: Jeff Tweedy at the Taste of Chicago | July 12
The Wilco frontman will serenade the satiated crowds at the Taste this year, backed up by opening act Lucinda Williams. He'll have some tough acts to follow, including Janelle Monáe on July 10 and Nickel Creek on July 11. (Grant Park; $25; buy tickets here)
For Vaudeville Punk: Panic! at the Disco at FirstMerit Bank Pavilion | July 25
Known for elaborate stage shows with full sets and costumes, pop-punks Panic! at the Disco bring with them the same hooky singles and flair for the theatrical that propelled them to emo-stardom in 2006. (Northerly Island; $45; buy tickets here)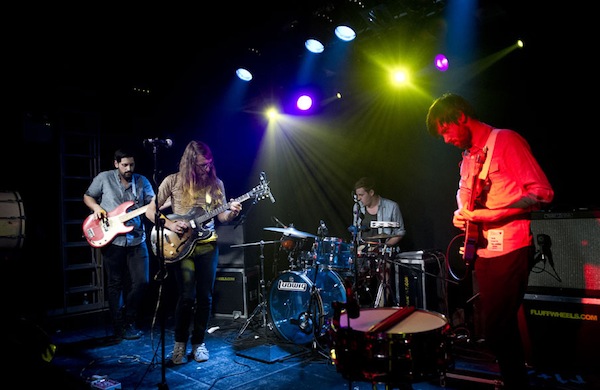 For Indie on a Budget: Downtown Sound: Maps & Atlases | August 4
Local indie rockers Maps & Atlases will assemble for a hometown show in the iconic Millennium Park bandshell. And the best part—it's free. Be sure to show up long before the sun sets to score a primo spot in front of the stage. (Millennium Park; free)
For Legendary Blues: Buddy Guy at Ravinia | August 19
Seventy-seven-year-old Buddy Guy can usually be found playing in dark blues bars like his own, Buddy Guy's Legends, but for one night only, he'll perform en plein air at Ravinia. (Highland Park; $33+; buy tickets here)
For the Full Festival Experience: North Coast Music Festival | August 29–31
Billed as "summer's last stand," the fest will feature an eclectic mix of artists ranging from eccentric MC Kid Cudi to EDM all-stars Bassnectar and Nicky Romero. There also seems to be an animal theme running through this year's lineup, which includes Dr. Dog, Cashmere Cat, and headliner Snoop Dogg. (Union Park; $149 for three-day passes; buy tickets here)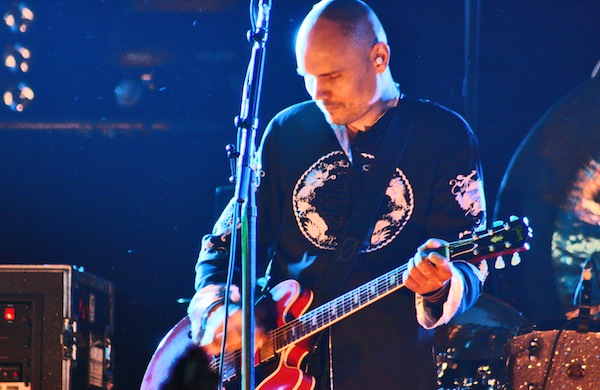 For Pumpkins and a Picnic: Billy Corgan at Ravinia | August 30
There's no telling whether Corgan will bring back Smashing Pumpkins standards, break out new songs from the Pumpkins' forthcoming 2015 releases, or showcase selections from his Siddhartha-inspired, eight-hour synth jam from earlier this year. Just hope whatever's playing pairs well with a lawn picnic and bottle of chardonnay. (Highland Park; $38+; buy tickets here)
For International Sounds: World Music Festival | September 11–21
In years past, the annual World Music Festival has featured performances in Millennium Park, Grant Park, Humboldt Park, and Daley Plaza, amongst other indoor locations. Although this year's schedule is still taking shape, you can probably count on bidding farewell to summer with eclectic performances from around the globe. (Various locations; free)
Photo of Guster by KaneJamison.com (Flickr)
BY: Emily Wachowiak
Guide Staff Writer
Emily Wachowiak is a Chicago-based writer and editor.