Chicago's Best Hangouts For A Blind Date
BY: Katie Kahn |
Dec 30, 2014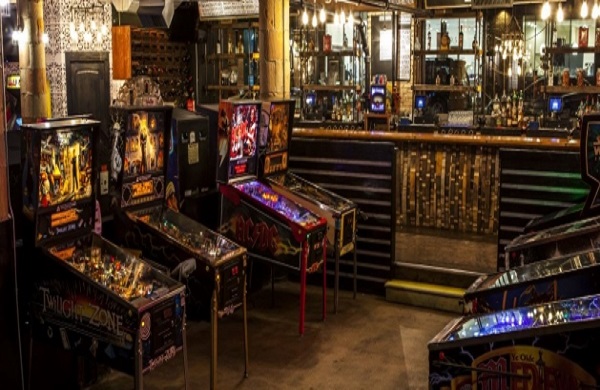 Blind dates, love 'em? Hate 'em? You got to start your romance connection somewhere and a good ole fashioned blind date set-up can be a fun, yet often awkward way to meet your next potential boyfriend or girlfriend. When you don't have the opportunity to do the Q&A pre-screening of your date via Tinder or Hinge, you are left with a lot of room for unchartered conversation territory. While grabbing drinks at a bar or dinner is the traditional route, you need to ensure that if the conversation isn't flowing there is something to do or discuss to help fill in any awkward pauses. Even if there ends up being no spark of chemistry, at least you will have gotten to try a fun spot!
Headquarters Beercade
With locations in River North and Lakeview, this spot is lined with vintage arcade and pinball games. While challenging each other to arcade games and letting your competitive side show, you can sip on their large rotating craft beer selection and delicious handcrafted cocktails.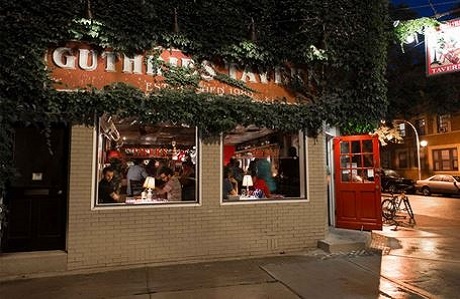 Guthries Tavern
A neighborhood gem, stocked with board games that will be sure to bring nostalgia from some of your favorites games from growing up. This might help strike up some conversation about each other's childhoods. If you are sinking your dates battle ship and get hungry Guthries has an array of take-out menus that can be delivered right to your table.
Diversey-River Bowl
Can you think of a better way to get to know someone than by sharing a lane? Diversey-River bowl is a retro bowling spot in Lincoln Park with great beer specials and good bar grub. Hopefully the only strike of the night happens in your bowling game…
Eataly
Get lost wandering around the two levels of Eataly together. Try a variety of food stations, restaurants and explore the market all while sipping on vino or birra. You will have sensory overload, so if the conversation falls short you can people watch or discuss all of the different foods and beverages you have tried. The gelato or Nutella crepes stations are a great way to end the night!
The Shedd Aquarium
Cross something off your Chicago bucket list by visiting the largest indoor aquarium in the world. Get to know one another among the Jellyfish, penguins, dolphins and other aquatic animals. The Shedd Aquarium is also home to one of the best views of the city--a sure way to impress your date!
Margie's Candies
A sweet idea for a blind date is Margie's Candies which has been a Chicago institution since 1921.The homemade candy and ice cream parlor has provided a sugar comma to a wide array of celebrities: Meryl Streep, The Beatles, Al Capone and The Rolling Stones. Making for a great conversation piece over an ice cream sundae!
Now it's time to get set-up on your next blind date!
BY: Katie Kahn
Katie Kahn is Co-founder of the blog Kel & Kate (kelkate.com). The blog focuses on fashion, lifestyle, food and travel. Katie is a social media enthusiast and a lover of red wine, vogue and all things Hermes. Follow Kel & Kate on twitter, Instagram and Facebook @kelandkate!