Chicago's Music Cognoscenti Share Seven Holiday Albums You Won't Want to Burn with the Yule Log
BY: Collin Brennan |
Dec 16, 2013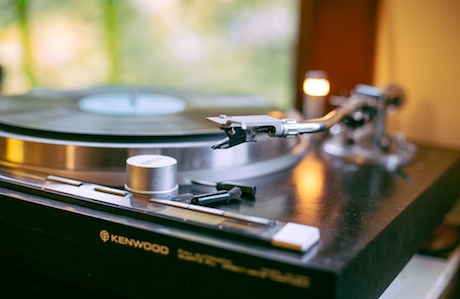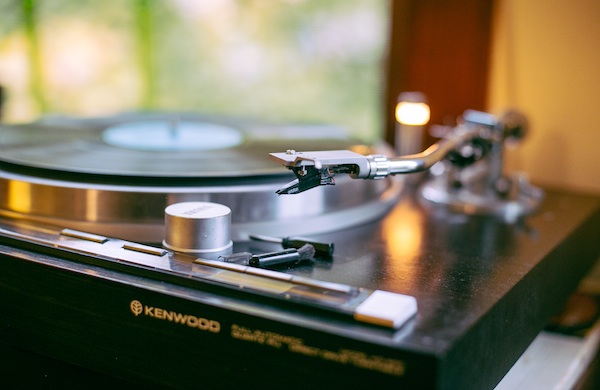 Contrary to what the radio station at Walgreens would have you believe, not everyone enjoys having their ears steamrolled by Mannheim Steamroller. To wrap up our hard-hitting
holiday album coverage
, we asked music critics from Pitchfork, the A.V. Club, Consequence of Sound, CHIRP Radio, and even a local record store to share some of their own favorite wintertime albums. Their answers reveal something we suspected all along—that a holiday album doesn't have to be
about
the holidays at all. Christmas may remind you of messy breakups as much as jingle bells or of bebop jazz as much as baking pies, but it's still Christmas, after all.
Elliott Smith, From a Basement on the Hill
"Word to the wise: Don't invite Elliott Smith over for the holidays. Unless you want to soak up waves of tears with wrapping paper or sneeze into crumpled-up Santa napkins, it's probably best you skip the late bard. I only wish someone had told me that nine years ago when I left my girlfriend for a college fling, only to feel as lonely as the songs off
From a Basement on the Hill
. Christ, I remember driving the 600 miles home for the holidays that December and just listening to 'A Fond Farewell' again and again and again. It wasn't until I saw a sign for my exit that I realized I had been listening to the same record the whole time. On repeat. Even though I'm happy and years removed from those scars, I can't help but crawl back to Smith's posthumous, final record. Maybe it's a Pavlovian thing given all the Christmas bells and whistles."
– Michael Roffman, editor in chief, Consequence of Sound
Low,
Christmas
"My favorite holiday record is actually a holiday record. It's Low's
Christmas
, which came out on Kranky all the way back in 1999. Low's always been one of my favorite groups, and this record captures their ability to not only be lovely and dark but also beautiful and classic. I listen to this record nonstop throughout the holiday season, including when I'm decorating the tree at home. 'Just Like Christmas' is, I think, one of the new Christmas classics, and one that should be on the radio just as much as Mariah Carey's 'All I Want for Christmas Is You.'"
– Marah Eakin, The A.V. Club
"Low is a winter band. Being from Duluth, [Minnesota], they know a thing or two about cold weather. Their musical molecules are far apart. Years ago, I was in the car with my mother when Low suddenly came on the radio (WFMU) and did a live set of Christmas songs. She loved the Low
Christmas
album when she unwrapped it that year. Years later, shortly after my grandmother died, I saw Low perform Elvis's 'Blue Christmas' at the
Old Town School of Folk Music
. It fit so perfectly with what I was going through, and it helped me relate to someone else who felt the same way. Both were strong emotional experiences and I'll always have a strong bond to Low's
Christmas
album."
– Paul Nixon, Laurie's Planet of Sound
Thelonious Monk, Straight, No Chaser 
"When the winter holidays start to roll around at my place, the bebop records start to get pulled with a far greater frequency, especially Thelonious Monk's
Straight, No Chaser
. I don't know whether I'm emulating a classy holiday party I saw in a movie once or if it's the early childhood blur of Snoopy's various fall/winter celebrations and Vince Guaraldi that seeped into my brain, but the Thanksgiving–New Year stretch continues to feel like the perfect excuse to focus on jazz to near exclusivity. Whatever the reason, there's little better than crowding into a kitchen with friends and loved ones, letting the good feelings, the oven full of baking pies, Monk's lithe, lustrous piano, and Charlie Rouse's expressive tenor sax all contribute to the warmth in equal portion."
– Adam Kivel, managing editor, Consequence of Sound
Air Supply, The Christmas Album
Anne Murray, Christmas Wishes
"I closely associate Christmas with my mom and the music she played during that stretch between Thanksgiving and Christmas. She had a cassette with
The Christmas Album
by Air Supply on one side and on the other,
Christmas Wishes
by Anne Murray (the first of Murray's
seven
Christmas albums). My mom didn't have awesome taste in music (obviously), but when she died in 2002, I kept the cassette and now treat it like a Christmas decoration. I don't have a usable cassette player—I've heard those songs a million times anyway—but I like to keep that tape close, just to see her handwriting and remember when the soft, smooth holiday sounds of Air Supply and Anne Murray wafted through our house."
– Kyle Ryan, The A.V. Club 
Bob Dylan, Christmas in the Heart 
"The Christmas album is a no-fail format for most popular vocalists, who seemingly have to do little more than trust their normal tone to sweeten the prewritten songs. With Dylan, who here sounds like he's ready to expel a fur ball, the concept is a more difficult sell. During his polarizing Christian period (1979's
Slow Train Coming
through 1981's
Shot of Love
) Dylan funneled his newfound religious humility into mystic message-songs. On
Christmas in the Heart
, he's in an ironic position whether or not he's singing directly about JC: whereas he began his career in a thoroughly purist folk scene, here he's performing songs that are inherently commercial. You get the feeling, however, that he admires these songs as much for their simplicity as their communality. For those of us who have not just internalized the traditional numbers here but have also spent hundreds of hours listening to the bard through times good and bad, the record sounds a lot like home."
– Mike Madden, Pitchfork
Hauschka, Snowflakes and Carwrecks
"Despite what you've heard, Christmas is really all about dualities. On the surface it appears extreme, proclaiming to be the most wonderful time of the year, but this is only half true. Sure, Christmas is definitely about ecstatic joy, jittery anticipation and overindulgence, but on the other hand, it's also about disappointments, melancholy moods, and bitter cold. After all, we couldn't count our blessings at the end of the year if we didn't have some regrets to stack them up against. We can only know happiness because we've known sorrow. It's a poignant time of year like that, y'know? There's a vast expanse of ambiguity going on between the North Pole of pleasure and the South Pole of pain. Somewhere between the beautifully delicate intricacies of a snowflake and the ferocious ugliness of a car crash we find the true nature of Christmas. Set to music, it sounds like Hauschka. For
Snowflakes and Carwrecks
, think John Cage doing "A Charlie Brown Christmas." You can hear the gentle snow falling from the opening track, streets of white lights flickering unpredictably, like a prepared piano. But it's not always lovely. Sometimes it's confusing, or even sorrowful. This is Christmastime. Sometimes we cry tears of joy, sometimes tears of sadness. It's the most dualistic time of the year."
– Dylan Peterson, CHIRP Radio
Photo: Stephanie Bassos, Groupon
BY: Collin Brennan
Guide Staff Writer
Collin is a senior editor and a staff writer for Consequence of Sound. He self-publishes zines and moderates writing workshops for The Chicago Publishers Resource Center (CHI PRC).