Chicago's Top 5 Most Instagram Worthy Dishes
BY: Caitlin Lee |
Jan 8, 2015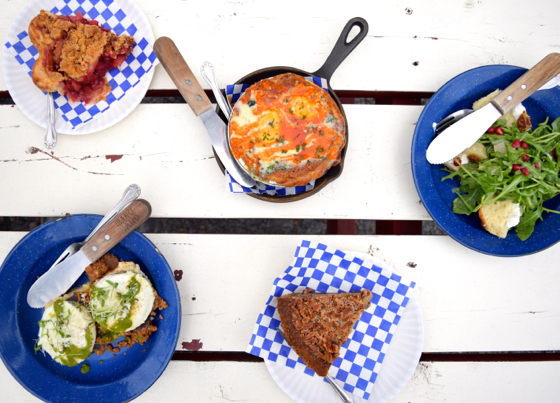 Blue Door:
For the artsy, or wannabe (we won't judge), foodie. The rustic atmosphere mixed with drinks served in mason jars equals pure Instagram perfection. The apple pie & bacon grilled cheese is just as drool enabling as it is picture perfect.
Homeslice Wheel House:
It's like Homeslice is asking, rather begging, you to take an Instgram there. The Chicago banner backdrop practically screams for you to hold up your pizza & take a snap in front of the sign. If you're able to hold off that long before devouring your food, that is.
Yolk:
If you're as indecisive as we are then say hello to the Tour de France at Yolk. The "french toast flight" of banana nut, sweet orange, & lemon poppyseed all topped with vibrant fruit & sauces is sure break your record likes.
Au Cheval:
How could this NOT be on the list? The single burgers are doubles and the doubles triple, so you know you're in for a great Insta already. Layered on top of the massive open face buns & patties lie ham and cheese fondue topped with a fried egg.
Bang Bang Pie & Biscuits:
Gingham napkins & colorful pastries make Bang Bang Pie & Biscuits such an Instagram natural you'd think the Logan Square bakery was meant for it. Delicious treats that will make your followers want what you're having.