GROUPON GUIDE TO CINCINNATI
Travel Tip Sheet: Cincinnati
BY: Tyler Clark |
Aug 19, 2014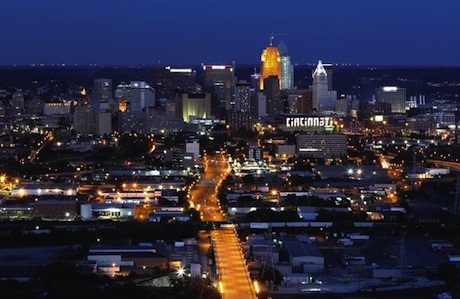 There's more to Cincinnati than baseball and reruns of WKRP. As one of the earliest major settlements along the Ohio River, this gateway to the Midwest was a cultural capital when Chicago was still a backwater trading post. Seeing it in a single trip is impossible, but these things to do will provide an ample taste of Cincy's charms while leaving you hungry for more.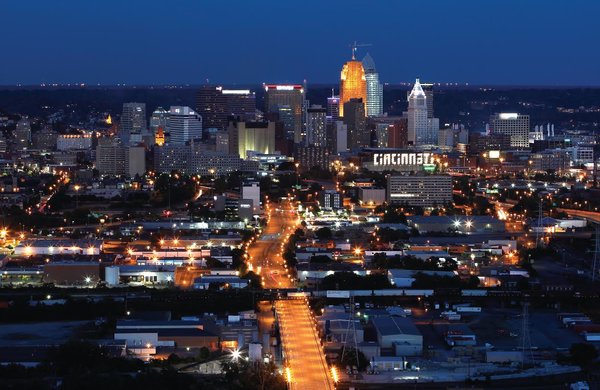 Things To Do
Peer into the past in Over-the-Rhine. Apart from the rumble of cars, Over-the-Rhine looks much the same as it did at the end of the 19th century. The original home of the city's German population, the neighborhood—situated just north of downtown—retains more than 1,100 buildings of historical value, a concentration that led the National Register of Historic Places to put the whole area on its list. While you're there, get a taste of local culture at the Ensemble Theatre (1127 Vine St.) or the Know Theatre of Cincinnati (1120 Jackson St.), where boundary-pushing plays often attract actors from New York and Chicago looking to burnish their regional chops.
Stroll the slopes of Mount Adams. Although Mount Adams now hosts a posh river neighborhood, its slopes still bear traces of their working-class Catholic founders. Amid rowhouses that feel plucked from Georgetown or San Francisco, you'll find the pilgrimage steps that lead to the Holy Cross-Immaculata Church (30 Guido St.), whose vestibule opens onto a terrace with panoramic views of the river and neighboring Kentucky. The neighborhood was also once the production headquarters of the world-renowned Rookwood Pottery Company; seek out some of the pottery itself at the nearby (and free) Cincinnati Art Museum (953 Eden Park Dr.).
Spot hipsters in the wild. Northside is downtown's lefty uncle, a chilled-out bohemian enclave that channels the spirit of crunchy college towns from Berkeley to Bloomington. After a cup of coffee at Sidewinder (4181 Hamilton Ave.), head across the street to Shake It Records (4156 Hamilton Ave.), where you'll find a knowledgeable staff waiting to clue you in to local favorites ranging from classic blues to new acts like Wussy and the Heartless Bastards.
What to Eat
Eat Cincinnati chili with the locals. For most people, "Cincinnati chili" means a stop at ubiquitous chains such as Skyline or Gold Star. However, if you want to eat like a local, head to Camp Washington Chili (3005 Colerain Ave.), a 24-hour diner praised by no less than the James Beard Foundation for its authentic take on the regional classic.
Honor the city's bygone breweries. Once upon a time, Hudepohl and Schoenling made Cincinnati one of the Midwest's brewing capitals. Time and recessions drove the big guys out of business, but Cincinnati's brewers never forgot their heritage. Head back to Over-the-Rhine for a visit to one of the neighborhood's resurgent breweries, grabbing a craft pint at Rhinegeist Brewery (1910 Elm St.) or Christian Moerlein Brewing Company's Moerlein Lager House (115 Joe Nuxhall Way).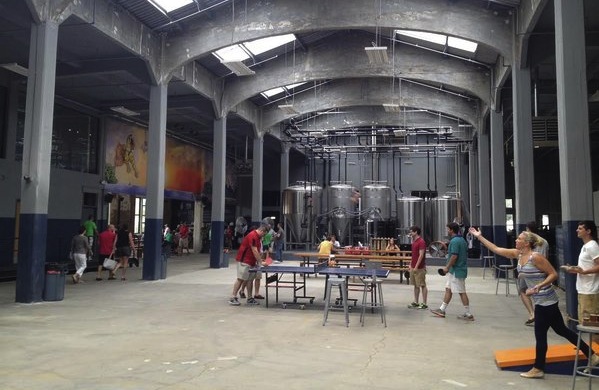 Have a sausage party at Jungle Jim's. A holdover from Cincinnati's days as a meatpacking town, goetta is a local breakfast sausage cut with pin-head oats and flavored with a fragrant combination of thyme, rosemary, and bay. While you can find it at nearly any diner in the city, grab a cooler and make a pilgrimage to suburban mega-grocery Jungle Jim's (4450 Eastgate S. Dr.). Not only will you find an ample selection of frozen goetta ready to take home, but a 200,000-square-foot grocery store the size of a mid-size airport. Kangaroo meat? Indian candy bars? A talking, animatronic Campbell's soup can? You're going to need a bigger cooler.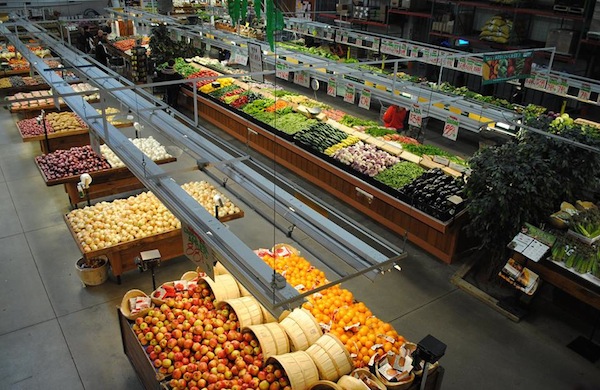 Where to Stay
Step into the 1930s at Carew Tower. Although it's no longer the tallest building in Cincinnati, Carew Tower retains the Jazz Age ambition and art-deco embellishments that made it downtown's crown jewel in the 1930s. The building is home to the Hilton Cincinnati Netherland Plaza (35 W. 5th St.); book a night here, then marvel at the Brazilian rosewood, Louis Grell murals, and Rookwood fountain before heading down for a nightcap at the high-ceilinged bar. You'll almost be able to hear the sweet sounds of Doris Day, who made her debut in the hotel's Pavilion Caprice.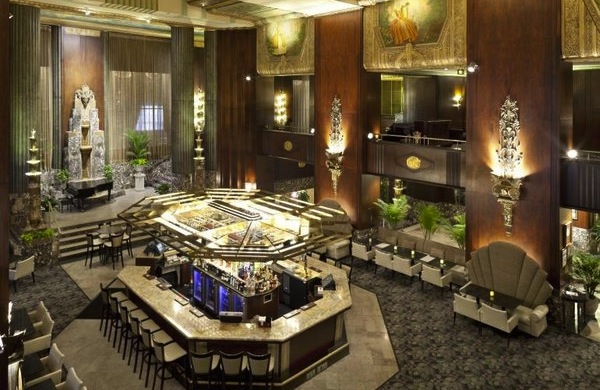 Planning a longer stay? Check Groupon for more things to do in Cincinnati.
Photos: Skyline by The Enquirer/Jeff Swinger; Rhinegeist Brewery and Bar at Palm Court courtesy of Cincinnati USA; Jungle Jim's Fairfield courtesy of Jungle Jim's
BY: Tyler Clark
Tyler is a writer, storyteller, and musician from Chicago. His stories have appeared on stage at shows including Mortified, Story Club, and Lethal Poetry.