Crystal Waters's Five Essentials to Throwing a Great Dance Party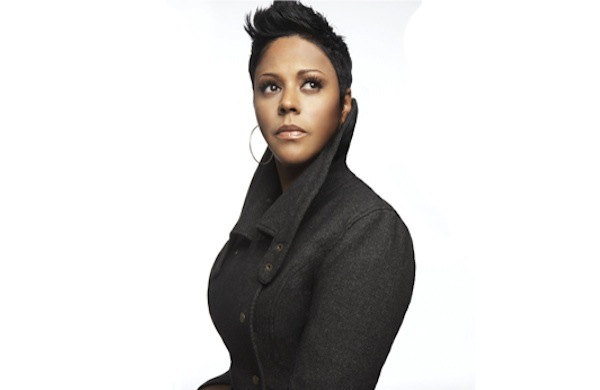 Since Crystal Waters's ubiquitous single "
Gypsy Woman (She's Homeless)
" became a nightclub staple in the early '90s, the legendary house singer has danced beneath disco balls the world over. These days, Waters collaborates on house and EDM singles with renowned DJs like Chris Cox and Armand Pena; she's even compiling remixes for a release celebrating the 20th anniversary of her hit "
100% Pure Love
." On Saturday, May 24, she'll get hips moving at Chicago's
Riv Reunion #2
, an annual event that transforms the historical
Riviera Theatre
into a nightclub for one night only. Waters headlines alongside throwback acts Rappers Delight and Colonel Abrams, as well as DJ Kenny Jammin' Jason and house legend Farley Jackmaster Funk. It sounds like one hell of a bash. To make sure we're prepared, we asked Ms. Waters what she looks for in a great party. We'll give you a hint: it's not pin the tail on the donkey.
1. A Nontraditional Location
"The number one thing is a great location," Waters said. "I think some of the best locations I've been to have been businesses that have been converted, or unusual spaces." She recalled an abandoned car dealership, a converted gas-station restaurant, and, most surprisingly, a two-story McDonald's in Amsterdam. I'm lovin' it, indeed.
2. The Right Stage
"There's nothing worse than seeing a DJ in the corner," Waters said. "People want to be entertained. They need a great stage with lighting, smoke, [and] confetti. The best parties have dancers that come out and perform for a little while. People want to see a visual, more than just a DJ standing on a box."
3. A House Music DJ
"House goes through a lot of different spectrums, from pop and dance to underground, so you have a chance to get a lot of types of music in—to mix the old with the new." Above all, Waters reminded us, "dance music is made to make people
dance
." She tends to favor tighter sets over longer ones. Her tip? "[Give them] an hour or two. That keeps things moving."
4. Live Instruments
"[It's always great] when there's a live percussionist to play along with the music. Even better, some people will hand out tambourines—kiddie tambourines so they're not too loud—egg shakers with sand inside, and, my personal favorite, the whistle. I think [the instruments help] you get more involved with the music. And even if you don't want to dance, at least you're doing something. You can't help but party when all that stuff is going on."
5. A Bit of the Bubbly
"I'm going to speak for myself—for women," Waters said. "You should start off the night with champagne. … Don't get too drunk. And by the end of the night, I've gotta end with vodka lemon drops." Oh, and Jägermeister. It ain't a party without some Jäg.
Crystal Waters will headline the Riv Reunion #2 at the Riviera Theatre on Saturday, May 24. Doors open at 8 p.m. Buy tickets here.
Remember: Groupon is your hookup for concerts in Chicago.