Culture Crashing at Seattle's International Festivals
BY: Naomi Bishop |
Jan 16, 2014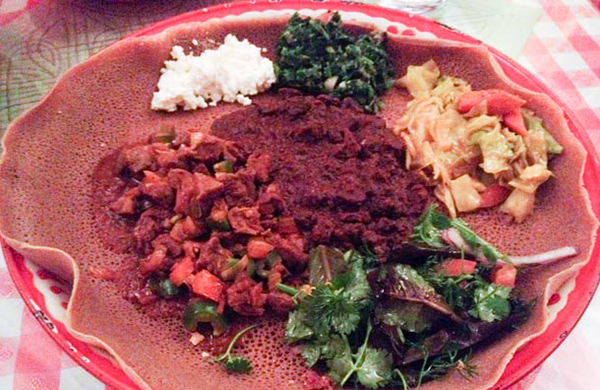 The best part about the international festivals that happen throughout the year in Seattle is that nobody's ever actually crashing—the whole city is invited to these parties. Wherever they come from, immigrants and their descendants carry on the traditions of their native lands, recreating the celebrations they remember, usually in the form of dancing, music, and (everyone's favorite) food. Seattle is not a very diverse city, but all of the small communities that throw the festivals open the door to their friends and neighbors, sharing their culture, their holiday, their traditions, and their snacks with anyone who wants to join. In general, the events are free, fun, family-friendly, and a great way to learn more about fellow Seattleites. Wondering where to start? Here are a few perennial favorites:
Bon Odori
Seattle's Japanese community celebrates this mid-July festival with a huge dance party that basically takes over the street, with all comers encouraged to join in—no experience necessary. In addition to the dancing and music in the street, the booming Taiko drums are played, crafts displayed, martial arts demonstrated, and of course, Japanese snacks are on offer, such as yakitori (fried noodles) and onigiri (rice balls).
Pista sa Nayon
Almost three percent of Seattle is Filipino (the tenth largest Filipino population in the country), and this is their festival—which is the largest outdoor Filipino festival in the country. Each summer, Pista sa Nayon ("town festival") takes over Seward Park in south Seattle for a day in the end of July, offering professional and amateur entertainment (singing and folk dancing), food booths, and information about community services. Look for stands frying up lumpia (spring rolls) and cooking longanisa (sausage).
Syttende Mai
The Ballard neighborhood is not as Scandinavian as it once was, both in culture and in population, but the Syttende Mai parade (literally, the 17
th
of May) is a tradition that remains. The holiday celebrates Norway's Constitution Day, and Ballard's celebration is the largest outside of Norway. Along with music and dance, there is a lunch at which Norwegian dignitaries speak, and the centerpiece of the event, the parade.
Ethiopian New Year
Ethiopian restaurants are extremely popular in Seattle and the population is large; however, their community festivals are just getting started. Ethiopian New Year is the biggest one—2014 will be its fifth year. It is an informal event put on by the Ethiopian Community Mutual Association in September, featuring music, dancing, games, and food.
Missed the festivals? Don't worry, there's always something to do in Seattle.
BY: Naomi Bishop
In need of an outlet for her effervescent enthusiasm for all things edible, Naomi Bishop started sharing her thoughts on food at her blog, TheGastroGnome, in 2006. Her lack of fear—she'll eat anything and go anywhere—lead her to discover restaurants hidden in plain sight or find the most delicious needle in the haystack of a menu. Her writing appears on Serious Eats, Eat Your World, and in the Seattle Weekly. Download her app, Unique Eats of the Northwest to find the best restaurants you've never tried.