GROUPON GUIDE TO WASHINGTON-DC
Cultural Activities to Gift, for the Hard-to-Buy-for Person on Your List
Art doesn't have to be intimidating, and neither does the experience of buying an art-related gift. Read on to discover some of our favorite ideas for hard-to-buy-for gifts—because taste is so subjective, the key is to focusing on experiences over physical items—plus helpful tips for attending the symphony, ballet, and opera.
But first, narrow your search by answering the following question:
The Music Lover
Gift ideas for men and women who go nowhere without headphones and a conductor's baton.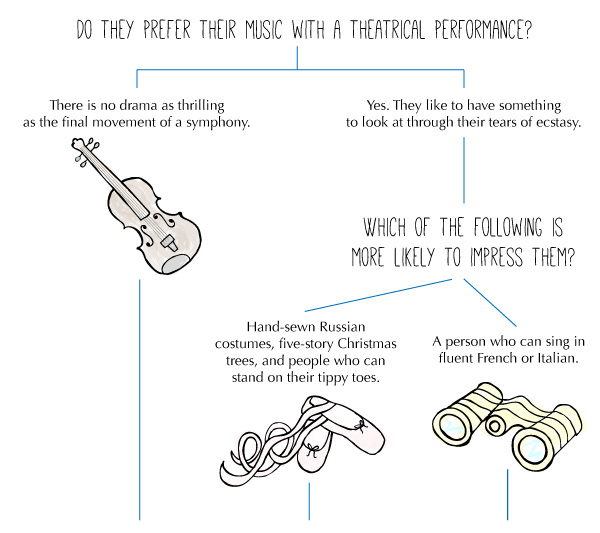 Your loved one might be a regular at the symphony, opera, or ballet, but that doesn't mean you are. If you're accompanying your Culture Vulture to the event, follow these tips. To learn more, read our guides to symphony, ballet, and opera etiquette:
Before you go, read the libretto (the show synopsis printed in the program notes). Familiarizing yourself with the story ahead of time means you can sit back and focus on the performance itself.
Dress nicely, but don't feel intimidated. Evening attire is no longer required; dark-wash jeans and a nice shirt are perfectly acceptable.
Pay attention to when others are clapping. Generally speaking, audiences are encouraged to applaud only at the completion of an act (opera), an entire piece (orchestral works), or a variation (a solo dance in ballet).
The Art Lover
Gifts for women and men who refuse to tell the whole story about how they acquired an authentic Da Vinci.