Date Night in Lincoln Park
BY: Jasmine Feldmann |
Nov 1, 2013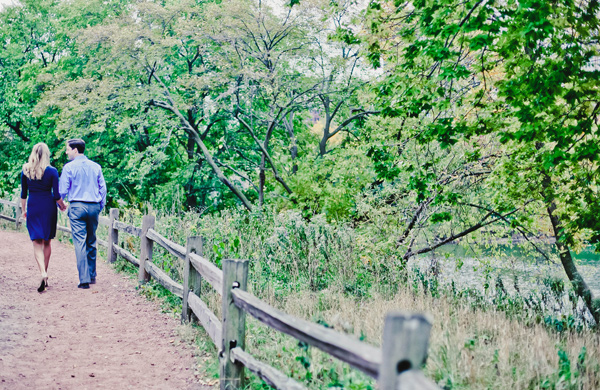 The fall is for running through crunchy leaves, wearing bulky sweaters, and sipping on bracingly warm drinks. And in Lincoln Park, you can do all those things on this four-stop date-night itinerary.
Pars Cove (435 W. Diversey Pkwy.)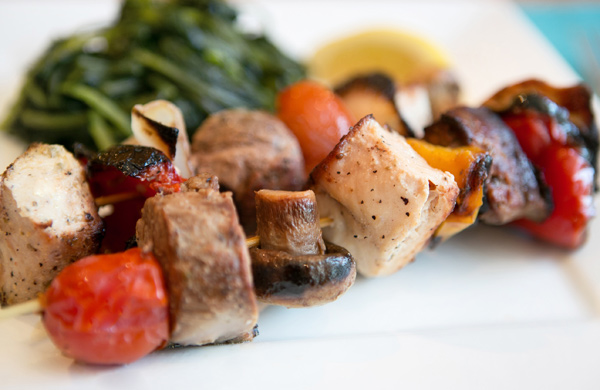 The patio at Pars Cove sure works hard to make a meal romantic. Set against a backdrop of regal brick turrets and the restaurant's charming Eastern-inspired sign, dates can split a four-course meal of Persian specialties. Meals start off with a choice of drinks. The elegance of the surroundings makes you want to be classy, so instead of our usual beers, my date and I went for a classic martini and a glass of wine. Waiters with hard-to-pinpoint accents then brought out a veritable Persian feast. A plate full of mezzes—Mediterranean appetizers—was followed by entrees in a choice of sauces. Though the walnut-pomegranate sauce called to me, I stuck with a fall theme and ordered spicy chicken in a warm yellow-orange saffron sauce. After plates were whisked away by the friendly, still-can't-identify-his-accent waiter, an older gentleman brought out a dessert of ice cream topped with a brownie, cinnamon, apples, jam, and a drizzle of honey. If that isn't enough to charm the hell out of you, the owner (presumably?) brought the lady of the table a single red rose while slyly handing the man the check. Double bonus. Although the rose-bearing gentleman may offer you warm drinks and more hospitality, politely refuse. You've still got one heck of a date to finish.
North Pond (2610 N. Cannon Dr.)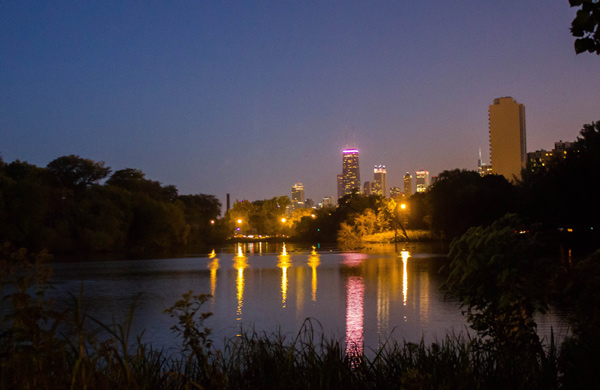 Though not strictly on the way to your next destination, the foliage-lined path that leads to North Pond is the best way to enjoy the sunset after a filling meal. The path winds its way past odd statues, kids at a jungle gym, and many cyclists before it hits North Pond. There, you'll get views of not only geese that sound like they're trying to start the city's worst band but also the city skyline lighting up for the night. Pro tip: you might want to take pictures. Don't. It will probably ruin the romance of the moment, and unless you've got a great camera, all you'll get is squiggly blurs.
Alternate Stop: Aaron's Apothecary (2338 N. Clark St.)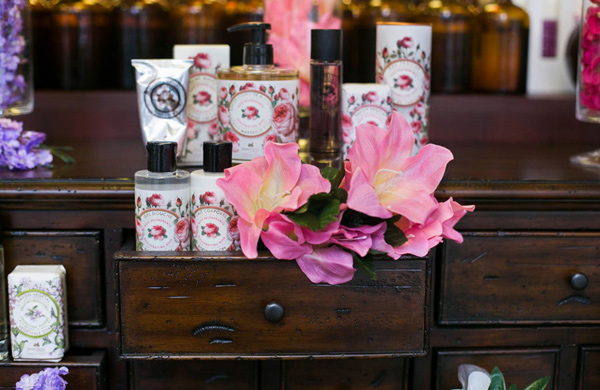 If you plan this date on the early end, then stop into this shop modeled after Old-World pharmaceutical stores. Woo your date as you sample different perfumes and find small gifts among the curiosities and perfumeries. Although my date and I did not make it in time to swap gifts in the store, we did have time to forlornly press our noses to the window.
The Galway Arms (2442 N. Clark St.)
I've been to lots of Irish pubs, even the oldest Irish pub in Dublin. Still, I was giddy when walking into the Galway Arms. The bar feels like a rich uncle's mansion, with towering fixtures featuring clocks, beer-themed stained glass, and the hazy glow of Christmas lights. On chillier nights, the staff even turns on the fireplace. We grabbed a seat at the curved red leather booth just next to the bar and looked over the
hot-drink menu
. Even though we were a few weeks too early in the season to sample their steamy drinks, one day I'll go back for the Cinnamon Toast, a blend of Captain Morgan, warm cider, a dash of cinnamon, and an orange wedge. Instead, I ordered my usual Irish pub favorite, a black velvet: a crisp, yellow layer of Magners Cider topped with a foamy layer of Guinness. The result is a creamy, sweet drink worthy of a few rounds more than you anticipated.
B.L.U.E.S. on Halsted (2519 N. Halsted St.)
From the Galway Arms, it's a quick jaunt over to Halsted for the next destination: B.L.U.E.S. on Halsted. Depending on the time, you can hopefully grab a seat for this long-standing blues showcase. When we visited, one-time regular Mike Wheeler returned to the stage after a year's absence to get the house grooving. Most of the crowd seemed to know each other, with one 88-year-old regular celebrating his birthday by out-dancing most people half and even a quarter his age. Although the backdrop is mostly beer signs and venue-branded T-shirts and baby onesies, the drinks are affordable and the crooning music keeps you swaying to it late into the night. When the evening does come to an end, while you wait for a bus or train home, you can top off the night with the most autumn thing imaginable: a cold-nosed kiss.
Photo: © Stephanie Bassos, Groupon
BY: Jasmine Feldmann
Guide Staff Writer
Jasmine is a small-town Iowa girl makin' it in the biggish city. She loves thrifted dresses, pretending to be Mata Hari, Halloween, making her own extra-greasy lotions, sensible shoes, picnics in cemeteries, jet-setting around the world in coach class, and finding ways to incorporate more chilis into her life.