GROUPON GUIDE TO WASHINGTON-DC
A French Food Expert Talks Cooking Techniques and "Clothing-Optional" Cake
BY: Picky Panda |
Apr 14, 2015
In this installment, Groupon's food correspondent the Picky Panda talks to renowned pastry chef, cook, author, and French food expert David Lebovitz. His most recent book, My Paris Kitchen, bookends recipes for multi-course French meals with stories straight from the city of love. The The Guide had already consulted him on some obscure French cooking facts, but the Panda was itching to know more.
PICKY PANDA: Let's say I'm an American who has never tried French cooking. Or, let's say I'm a large bear who doesn't know what France is. Is there an easy way to incorporate French cooking philosophy into my routine?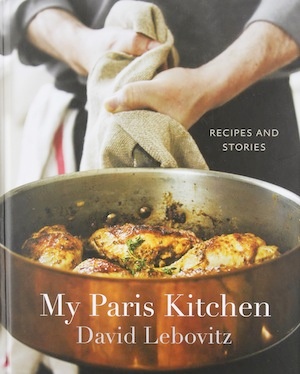 DAVID LEBOVITZ: Well, French cooking is really about building flavors. It's not about complexity, it's about heating the butter with shallots, frying them, getting the flavor out, adding the food, cooking it with salt and herbs … building flavors, rather than just putting stuff in a pan and cooking it.
So, a lot of the best French food is not difficult at all, it's very easy. Things like coq au vin, chicken with red wine sauce, or the mustard chicken that's on the cover of my book ... you sautée these ingredients, and then you put them together and simmer them. I think that's something that we lost. Lots of people want to steam vegetables, [and that's] very easy, but often not very tasty.
The crock pots that are so popular these days in America, it's actually braised cooking. You put everything in and let it simmer. Whereas the French would sautée the onions first, and so forth.
It seems like a lot of it relies on classic, surprisingly simple methods. But are there any new trends in French cooking right now that you're excited about?
I think there's a movement with younger chefs to be more exploratory, and to use ingredients not traditionally found in French cuisine. To be more vegetable-friendly, and to create more vegetable-centric cuisine. And I think that's really admirable! There's a lot of [chefs doing it]. There's Gregory Marchand at Frenchie, there's Bertrand Grébaut, he's the chef at Septime. They're doing very modern but clean French food.
I love vegetables! Well, I love one vegetable in particular. But more on that later. My Paris Kitchen is your first book to incorporate savory recipes—you're usually a sweets kind of guy. How did that make your process for writing this book different?
My Paris Kitchen is a much more linear story. It's a story about my life in France … the whole idea of a multicourse meal, which is very important in France, helped keep the narrative for the book going. It was very easy to start with appetizers, main courses, salad and cheese, and dessert.
People still eat in courses [in France]. Even at home. I have friends who are half my age, and they still eat their meat first, and then they have vegetables, and it's kind of funny. I'm like, "Couldn't you just put it all on the same plate?" And they're like, "Oh, no no no."
I don't own plates, but I hear they're awesome. Speaking of awesome, My Paris Kitchen contains stories as well as recipes. Were there any awesome stories that you wish had made it in, but didn't?
There's one that I'm not allowed to share. My editor wrote in the margins, "Too much." I did include [most of] the story—it was about a cake I had while I was at a nudist island. I hate to say "clothing-optional," but I don't know how you say it in English. I talked about how much I liked the dessert I was having, and my editor crossed out the reaction I had to it and said it was too much. That's why writers have editors.
Okay, my last question has to be: how would you put your own spin on bamboo? I really think I'm going to try something new this time.
I've actually cooked a lot of Asian food in my life, so I've had bamboo shoots and so forth. What I would do is sautée them with chicken, and some lemongrass and ginger, of course, and do a really nice stir fry.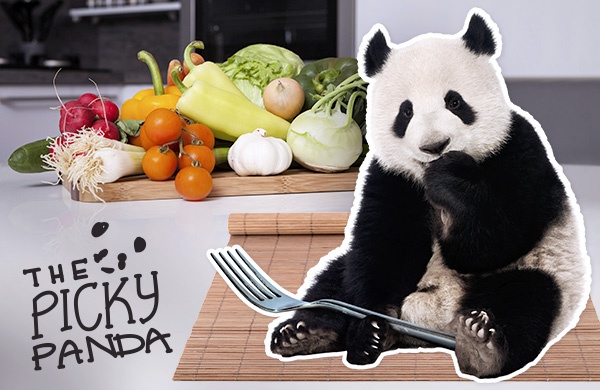 About the Picky Panda:
As a giant panda, I eat up to 30 pounds of bamboo a day. But after I got a job writing for the The Guide, I found out that not everyone eats bamboo exclusively. (And that not everyone is a giant panda! Geeze!) Now, I'm on a mission to learn all I can about the world of food, cooking, and restaurants by talking to some of the greatest culinary minds of our time.
Previous Picky Panda Talks: