Do Your Taxes with Hellogoodbye, Then Catch Their Show at Lincoln Hall
BY: Kelly MacDowell |
Apr 10, 2014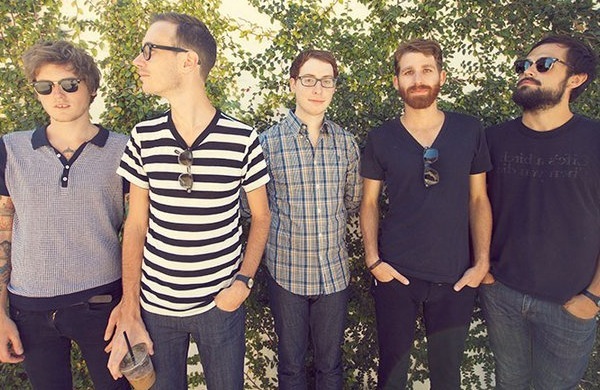 So, you put off doing your taxes. That's fine. Just use Hellogoodbye's emo-pop lyrics as inspiration, and file in time to catch the band's Tax Day show.
"(Everything Is) Debatable" sounds like the title of a long-winded treatise on existentialism, but it's actually the title track of
Hellogoodbye's
2013 album. And thankfully, it's more about partying than philosophizing. The up-tempo song mingles swirling synthesizers with a catchy hook about throwing up your hands and dancing. Sartre would certainly
not approve
. Hellogoodbye's musical style seems to reflect its members' personalities—judging from their
tour photos
, these guys are no strangers to a good time. So it sort of makes sense that their upcoming show at
Lincoln Hall
falls on Tax Day, giving Chicagoans something to look forward to on that most loathed of holidays. Of course, if you're the kind of person who waits until the last minute to
file your taxes
, you might miss out on the fun. Never fear: we've put together a sampling of Hellogoodbye lyrics to propel you through April 15 without drawing ire from the IRS.
8:54 a.m.
"The Magic Hour Is Now"
You can't escape its raw power,
It's coming up, the magic hour is now.
There's something viscerally exciting about being up against the clock. It's you against the world—or at least you against the series of blank spaces on your W4. This is the magic hour…it's time to show that you are a living, functioning adult.
8:55 a.m.
"Summer of the Lily Pond"
I was wrong that I've been right before,
I was wrong about it then…
But I won't be wrong again.
Okay, you were wrong. Like, totally wrong. This is awful. Did you claim yourself as a "0" or a "1"? Why must humans be reduced to numbers? Why can't it be summer already?
10:15 a.m.
"Swear You're In Love"
No, I never meant to be vague.
There's just this thing.
No, I don't know how to explain what I mean by "thing."
You caved and called your Dad. He's not being very helpful. He keeps asking how you got this number, and why you keep calling him "Dad."
2:54 p.m.
"(Everything Is) Debatable"
Everything is debatable,
Everything is debatable.
On second thought, the existentialist undertones on this song can't be denied. You're looking at the clock, but it's laughing at you. Literally laughing, like some kind of surrealist nightmare.
4:15 p.m.
"And Everything Becomes A Blur"
All we feel disintegrates,
Just dip your feet into the lake.
Now that you've established that nothing matters and everything is meaningless, you might as well give up. Lake Michigan is starting to get warmer, isn't it? Why not go for a swim? They say the lake's waters impart mental clarity, and the magical ability to calculate how much interest you paid on your student loans last year.
5:05 p.m.
"A Near Death Experience" Whew! You blacked out for a moment there, but it looks like you made it.
6:24 p.m.
You sidle up to a barstool at Lincoln Hall and nosh on mac 'n' cheese until the show starts.
Hellogoodbye plays Lincoln Hall on Tuesday, April 15, at 8 p.m. Tickets are $14 and can be purchased here.
Listen to the title track from
Everything Is Debatable
:
Photo courtesy of Hellogoodbye