Lincoln Hall: The Bigger, Louder Sibling to Schubas
BY: Kelly MacDowell |
Feb 28, 2014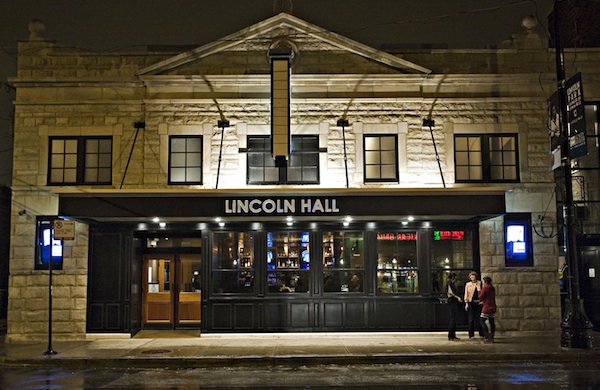 The Schuba brothers' second venue hits all the right notes: the intimacy of their first stage, the sound of a small arena, and a dash of Chicago history.
---
Check Out Our Featured Article for Lincoln Hall:
What Do Gord Downie, Neko Case, and Steve Albini Have In Common? A Band Called The Sadies.
Travis Good and The Sadies have collaborated with a dizzying number of artists. Their latest victim, as it were, is Gord Downie of The Tragically Hip.

Gord Downie and The Sadies will be at Lincoln Hall on Saturday, May 10.
---
By the mid-2000s, Chris and Mike Schuba had built a parent-like reputation among up-and-coming musicians visiting Chicago. At
Schubas Tavern
, the Lakeview venue the brothers co-own, they introduced countless artists to the city's music scene and supported them with more shows as they gained traction. But for all its charms, Schubas isn't the largest of venues. So when it came time for these acts to graduate to a higher level of fame, the brothers were left to wave goodbye from the doorstep of their Southport Avenue club. Eventually, the Schubas grew tired of watching bands outgrow their Lakeview stage. In 2009 they broke ground on Lincoln Hall, a mid-size venue in Lincoln Park with the increased capacity and technology maturing artists need. They invested $250,000 on the audio alone, even hiring a sound architect to outfit their venue with equipment recommended by Michael Jackson's former sound engineer. The resulting sound is loud enough to make ripples in your drink, but it doesn't overwhelm the space; any excess reverb is absorbed by plush curtains and acoustic panels. The audio setup is complemented by a hi-def projection screen behind the stage, as well as dozens of LEDs.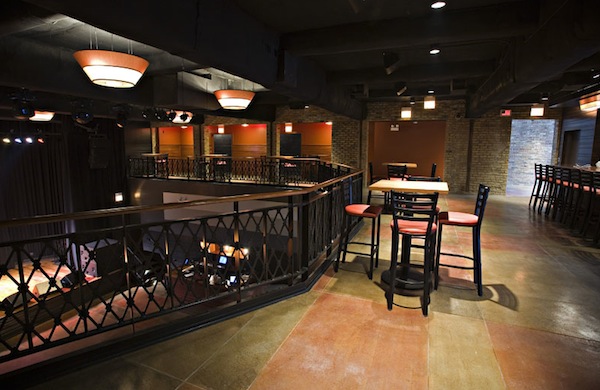 Even with all these AV bells and whistles, Lincoln Hall somehow retains an intimacy that recalls its sister venue. The stage is certainly bigger, but the low-rise construction keeps musicians close enough to hand off a guitar pick. There's a full bar on the right side of the room, from which servers ferry Half Acre and Revolution drafts straight into the hands of standing audience members. And there's no getting stuck behind the sound booth, either, as it's smartly tucked against the back wall. But before you even get to the music hall, you'll enter through a restaurant that's teeming with the aromas of burgers, pizza, and yes, Schubas' famous mac 'n' cheese. Bands set up their merch tables in the restaurant, right beneath a wall of show posters designed exclusively for that night's event. Over the past five years, the lineups depicted have included rising stars and thriving favorites from any number of genres—indie darlings the Walkmen, soul singer Charles Bradley, electronic acts M83 and Purity Ring, and even local icons Wilco. In fact, Wilco helped with the engineering of Lincoln Hall, providing the venue with some of their stage monitors and signal-processing systems (the equipment bands need to hear themselves onstage). It's a very Chicago touch, as is the venue's continued involvement with Pitchfork Festival pre-parties and Lollapalooza aftershows. The latter are some of the hottest tickets in town, as artists tend to let loose a bit more than they might have during their festival performance. During a 2013 Haim aftershow, for instance, the sisters invited their parents onstage for a cover of "Mustang Sally." As for the Schuba brothers, they're happy enough in their own role as parents—especially now that they never have to wave goodbye to their grownup kids.
Find deals on things to do in Chicago throughout all of Groupon.
BY: Kelly MacDowell
Kelly's first concert was Fleetwood Mac and her first career was in the beauty industry. Now a style and music writer, she loves Project Runway and her dog, Watson.