Do Your Valentine's Makeup in 15 Minutes Flat
BY: Michelle Schuman |
Feb 6, 2014
"A lot of times, women think they have to wear a ton of makeup for Valentine's [Day]," said FactorArtists Emerging makeup artist Kat DeJesus. Thanks to the recent bare-faced makeup trend, however, Kat said that this year, "you're going to see … a lot of fresh skin." With more than 10 years of industry experience, she knows that the clever use of a few key cosmetics can have as much impact, if not more than, an entire drawer full of makeup.
Besides, isn't it better to spend more time on the date than getting ready for it? In that spirit, Kat created two simple yet striking looks—one with a bold pink lip, the other with a sultry smoky eye—that won't keep your valentine waiting.
Fresh and Glowing
Time needed: 10 minutes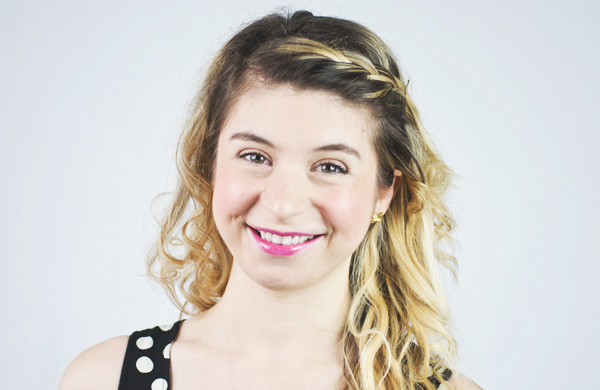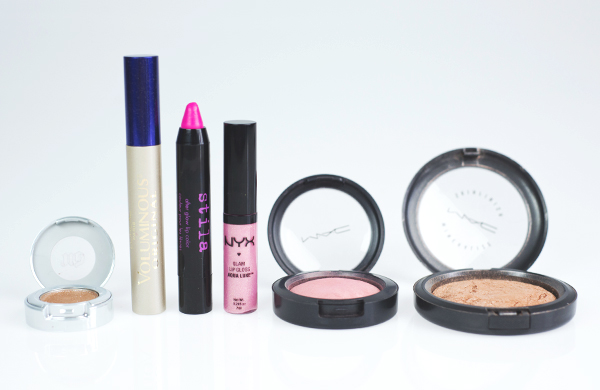 Makeup used: Urban Decay Moondust Eye Shadow in Space Cowboy ($20); L'Oréal Voluminous Original Mascara in Blackest Black ($7.29); MAC Mineralize Blush in Dainty ($25); MAC Mineralize SkinFinish Highlighter in Champagne; Stila After Glow Lip Color in Electric Pink ($9); NYX Glam Lip Gloss Aqua Luxe in High Society ($6)
The process: skip foundation, press on gold eye shadow, highlight cheekbones
True to her word, Kat embraced Amelia's fresh skin by skipping foundation altogether. Instead, she started with the gold eye shadow, applying it all over the lids and into the creases. She pressed the shadow on with a flat brush to prevent the shimmer from falling upon Amelia's cheeks.
Next, Kat added a pop of color with mineral blush. She used a brush that barely covered the apples of Amelia's cheeks ("This will give you more precision," Kat said) and bounced it onto the cheek instead of swiping. This motion gently layers product on, preventing a heavy line that's hard to remove or blend.

With a fluffy brush, Kat added a light layer of highlighter to the highest point of Amelia's cheekbone for dimension. Using her finger, she also dotted a bit of highlighter into Amelia's cupid's bow to make her lips look fuller. (Note: Kat said those with oily skin should skip these steps.)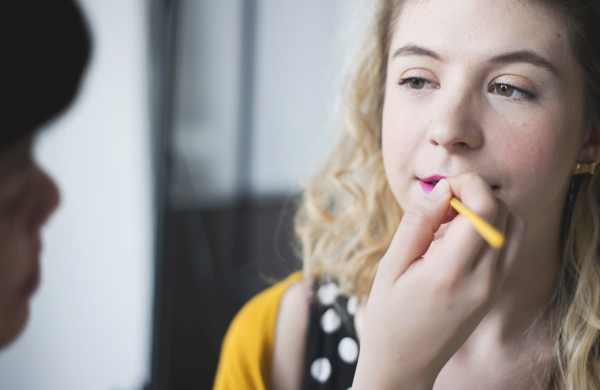 To keep things light, Kat finished the eyes with just mascara—curling them first so as not to pull out any lashes—and some under-eye concealer. She completed the look with a bold pink lip, which Kat thought was a fun alternative to classic red. She chose a fairly sheer lip crayon and paired it with a shimmery pink gloss to give it more staying power.
Dramatic and Smoky
Time needed: 15–20 minutes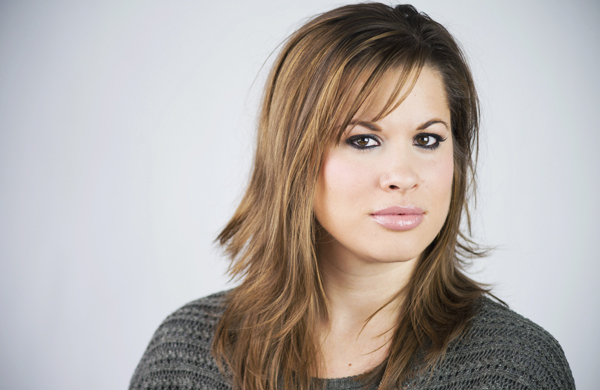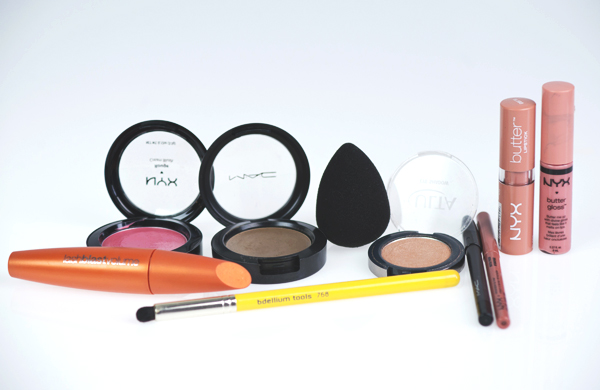 Makeup used: Ulta Eye Shadow in In the Buff ($7); MAC Pro Longwear Eyeliner in Definitely Black ($19.50); MAC Pro Sculpting Cream in Coffee Walnut; NYX Rouge Cream blush in Glow ($6); CoverGirl Lash Blast Volume Mascara in Very Black ($8.99); NYX Retractable Lip Liner in Nude ($4.50); NYX Butter Lipstick in Snow Cap ($6); NYX Butter Gloss in Crème Brûlée ($5); beautyblender Pro single blending sponge ($19.95); smudge brush
The process: sweep shimmer shadow across the lid, smudge on eyeliner, contour cheekbones, dust on rosy blush
"This look isn't a full-on smoky eye," Kat said. "[But] it provides the same impact with less work." She began with an eye shadow a little lighter than Marla's skin tone, noting that shimmery shadows are easier to blend than matte ones. She swept it across the entire lid and above the crease, following the natural curve of Marla's eye.

Then, with a very soft eyeliner, Kat drew a thick line across the upper lash line. "It doesn't have to be perfect, you just have to get as close to the lash line as possible," she said. With a smudge brush, she blended the liner up onto the lid, then swept over it in a back-and-forth motion. She followed the same steps for the lower lash line but drew a thinner line. (Kat stressed that you must work quickly through these steps—dried eyeliner won't blend as well.) To keep Marla's eyes from looking small, Kat dotted a little shimmery shadow in the inner corners.
Kat then put concealer under Marla's eyes to brighten them and clean up a bit of fallen eye shadow. (If you prefer wearing any kind of foundation or tinted moisturizer, apply it now.)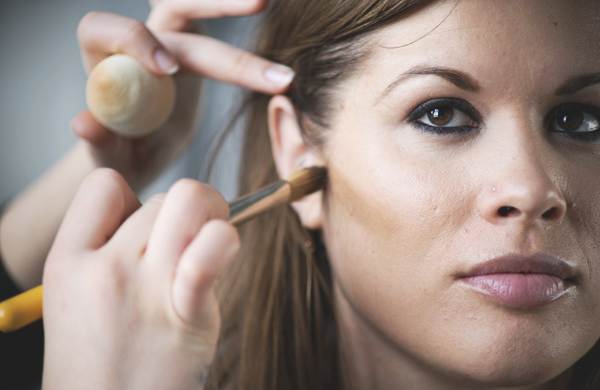 Next, Kat contoured Marla's cheeks with sculpting cream. Starting below the cheekbone, in line with the temple, she created a line that continued down toward the mouth. (It will look scary, but only for a moment. She suggested starting lightly and checking symmetry by stepping 3 feet back from the mirror.) She then dabbed a moist blending sponge into the skin to soften the effect. With a rosy blush, Kat colored the apples of Marla's cheeks, blending again with the sponge before setting the entire cheeks with powder.
Kat then applied a lengthening mascara, wiggling the applicator at the base before pulling it up through the lashes. She balanced the dramatic eye with a nude lip, filling in the entire lips with liner before layering on lipstick and a matching gloss.
Photo: Tim Burkhart, Groupon
BY: Michelle Schuman
Michelle is a freelance fashion designer and dancer from Detroit. She has traveled the US extensively (and loves it!), but her biggest goal is to travel abroad.