"Dress Up" Your Wardrobe at this Atlanta Fashion Boutique
BY: Megan Elliott |
Mar 24, 2014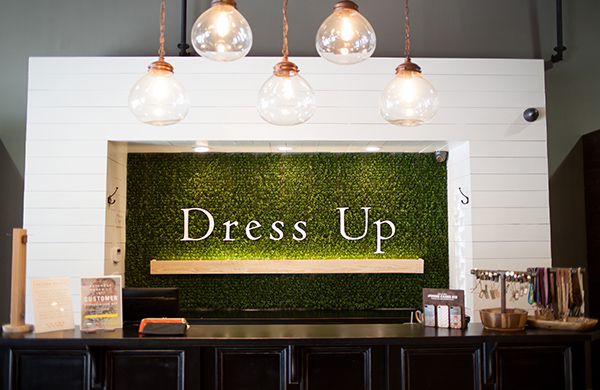 There are several options when it comes to boutique shopping in Atlanta—we're a city that loves to shop—but depending on your tastes and budget, finding the perfect fit can be a bit of a task. After living and shopping in Atlanta for about a year and a half, I was so pleasantly surprised when I found what has now become my favorite place to shop: Dress Up.
Dress Up is a local boutique shop with 10 locations in Georgia. After opening in 2009 just north of Atlanta, owners Derrick and Danielle Case decided to expand and open more shops in town. "Our customer base continued to ask us to come 'into the perimeter', so we did! It has been an awesome experience to say the least!" they share.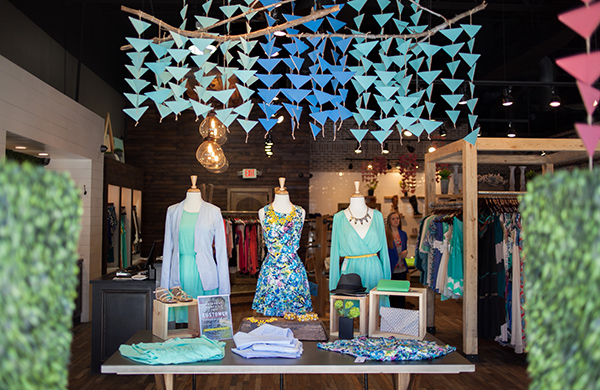 Upon arrival at Dress Up, customers are instantly transported to a charmingly chic world of fashion. With rustic and earthy décor like reclaimed wood and faux greenery, it's hard to believe the shop isn't located in a storybook. Dress Up perfectly combines that homey, welcoming aesthetic with clean, modern and cheerful elements to create an environment you never want to leave.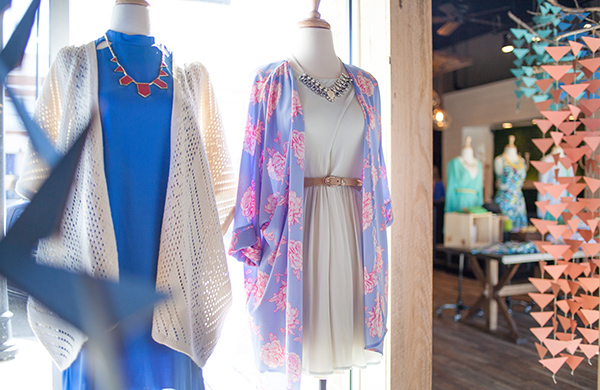 Not only is the shop itself incredibly pleasing to the eye, but the clothing and accessories that Dress Up offers are unique and on trend. And as if that's not enough, a glance at a price tag will send you into a state of euphoric bliss. "Our prices are extremely competitive for the area, and we go above and beyond to make our stores feel like our prices would be 2-3 times the cost of what they are," reveal the owners.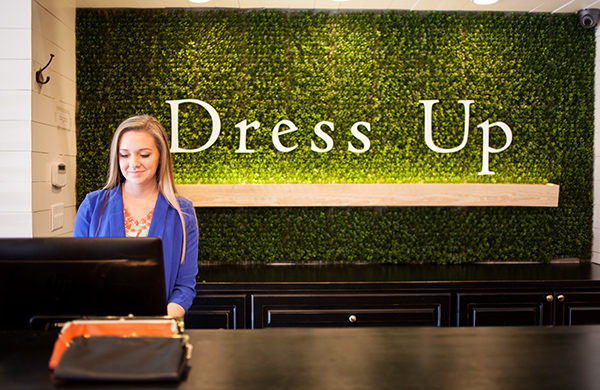 With such a lovely storefront and budget-friendly pricing, it's already almost too good to be true. But the perks of Dress Up don't stop there. The staff of enthusiastic and friendly ladies make the experience of shopping at Dress Up that much more enjoyable. These employees go above and beyond to make sure customers find exactly what they are looking for without being overbearing or pushy in the slightest.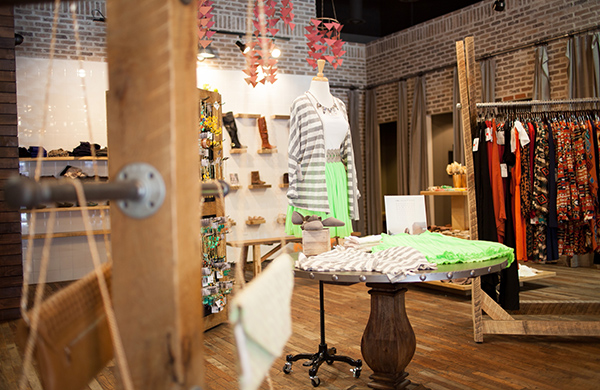 The Dress Up owners put a lot of importance on their staff; "We pride ourselves on giving the customers 100% of our attention and spend a minimum of 20 hours training every employee to meet our standards," Derrick and Danielle share. They also "interview hundreds to find the perfect Ladies of Dress Up."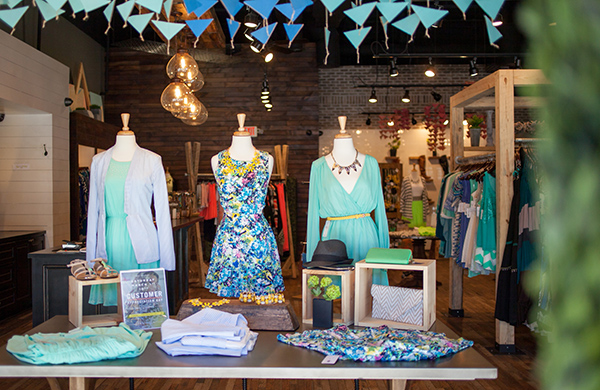 As a very experienced shopper, I find shopping at Dress Up to be a dream. But don't take my word for it. Visit any one of Dress Up's Atlanta locations for yourself.
All Photos by Johnny Cheng Photography
BY: Megan Elliott
Megan Elliott is the creator and voice behind the fashion lifestyle blog, Lush to Blush. After moving to Atlanta from a small town in Florida, she made it a goal to take advantage of her new surroundings and visit as many local establishments as possible. Follow her on her journey as she discovers the award winning restaurants, as well as the hidden gems that Atlanta has to offer.