Drink Away the Winter with Tim Kinsella's Cocktail-Themed Playlist
BY: Will Landon |
Jan 7, 2014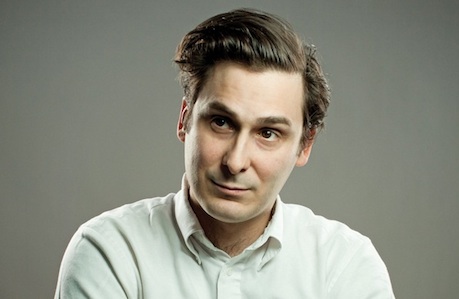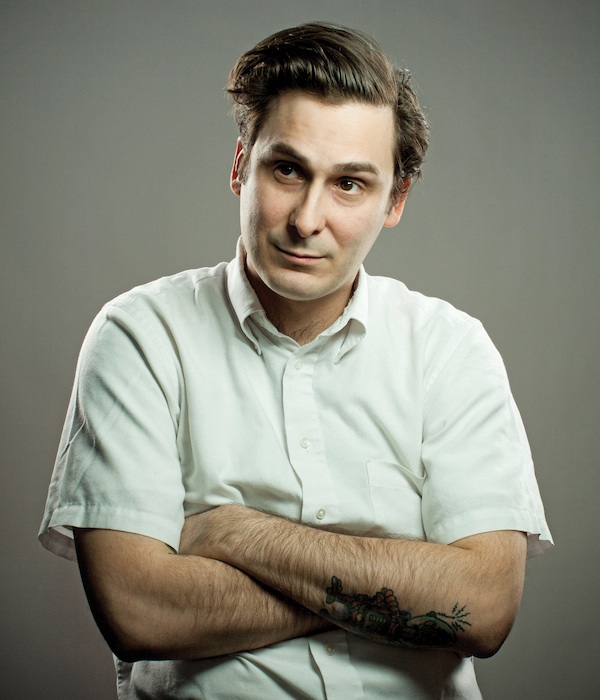 For Chicago musician and author Tim Kinsella, the city's frigid weather isn't necessarily a bad thing. "[Winter in Chicago is] perfect for me," he says. "I have a sort of natural bias toward not leaving my house. I also have a natural bias toward all-consuming loneliness, so it's good to have things to make sure I don't leave." The brutal cold (and the occasionally neck-high snow) often force Kinsella to stay inside and work on his craft, whether he's exploring spacious song arrangements for his band,
Joan of Arc
, or preparing lessons for the creative-writing class he teaches at the
Graham School
(1427 E. 60th St.). Between those gigs, Kinsella can be found pouring stiff drinks at
Rainbo Club
(1150 N Damen Ave.) in Ukrainian Village. One perk of his bartending job: he's allowed to make his own playlists to mix cocktails to. Kinsella acknowledges that the winter's dreary weather influences the music he listens to. During this time of year, he's increasingly likely to put on a Joy Division record. "You never hear a shaker come in," he explains. "There's no harmonies. It's just black and white music." We asked Kinsella what else he might include on his winter barroom playlist. "A lot of singer-songwriter stuff," he speculated, returning to the season's dominant theme of loneliness. Here are seven of his top selections—each paired with a drink Kinsella can mix for you at Rainbo Club.
1. David Bowie – "Quicksand"
With its dejected lyrics and mournful string accompaniment, this is a great song to listen to while drinking alone with your regrets. With everyone else busy bundling up for the trip home, a
negroni
with
Letherbee
gin makes for the perfect companion as the night winds down.
2. The Walker Brothers – "Make It Easy On Yourself"
Don't try to spare my feelings, just tell me that we're through
. With lyrics like that, it's no surprise that Kinsella credits the Walker Brothers for "another good regret song." But it's not all doom and gloom—perhaps the warm, vintage sound can help you feel better about feeling terrible. Take the Brothers' advice and make it easy on yourself with a
hot toddy
mixed with rum from
CH Distillery
.
3. Mekons – "Chivalry"
This tune—penned by Chicago-based Welsh musician
Jon Langford
—is "all about staying up and drinking and not remembering what happened," Kinsella explains. Enjoy it with a hearty
IPA
such as
Wild Onion Brewing Co.'s Hop Slayer
. When the tears begin to fall into your glass, the beer's aggressively hoppy profile ensures that you won't taste them.
4. Guy Clark – "Desperados Waiting for a Train"
A bold tale about the life of desperados demands an equally assertive cocktail. Kinsella suggests listening to this ballad while drinking bourbon, so sip along with a
Koval
whiskey
old-fashioned
.
5. Sisters of Mercy – "Ribbons"
As one of England's most popular goth bands in the 1980s, Sisters of Mercy were known for their bleak guitar melodies and dark, brooding vocals. The band's melancholy themes go down a little easier with a bitter
sazerac
—especially one made with
Few Spirits'
rye whiskey.
6. Leonard Cohen – "Everybody Knows"
One of last century's most prolific singer-songwriters has penned a slow, pensive tune that perfectly complements a bout of creativity. Raise a toast to Mr. Cohen with a glass of
red wine
, which Kinsella says can be a useful tool for easing into a creative state. Pick up a bottle at
Life's a Cabernet
(1937 W. North Ave.).
7. Joan of Arc – "Stamina"
When Kinsella drinks coffee, he says, "[it's not to make me feel] like I'm gonna go take the world by the balls." Instead, he and his Joan of Arc bandmates use the caffeine to boost mental clarity. When working on new material, they focus on making the familiar unfamiliar—as a line in the song "Shown and Told" goes, "There are corners of your home you've never noticed before." According to Kinsella, this is as close to a thesis statement as Joan of Arc comes. Prime yourself to listen to the band's appropriately themed "Stamina" with a mug of
Big Shoulders
coffee
.
Photo courtesy of Chris Strong.