Drinking to the Kentucky Derby: Five Bars for Great Bourbon Cocktails that Aren't Your Average Julep
BY: Lisa Ladehoff |
May 2, 2013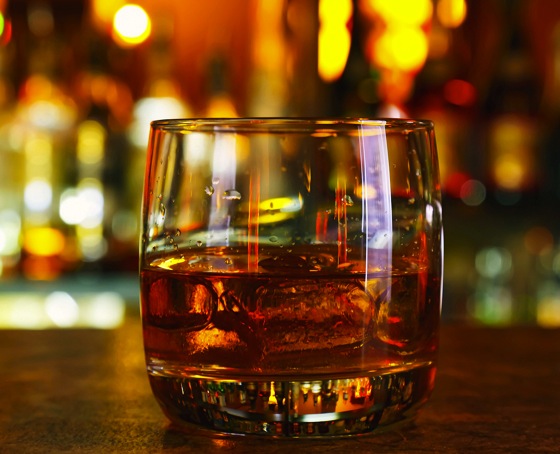 This Kentucky Derby weekend, establish a new tradition by avoiding the overwrought mint julep and finally retiring that ridiculous hat. Instead, sip on refreshing bourbon cocktails at one of these five bars and restaurants in celebration of the ponies or just to celebrate drinking. Headwear is optional.
Big Jones | Andersonville
This Andersonville spot draws inspiration from the cuisine and cocktails of a handful of southern regions, from New Orleans to Appalachia. Sip on the
Chatham Artillery Punch
, a delicious—and dangerous—combination of citrus, brandy, bourbon, rum, green tea, and muscatel, topped with champagne.
The Violet Hour | Wicker Park
The Violet Hour changed the game for cocktails in Chicago. One of the first places to elevate drinking to a new level of refinement and sophistication, its menu is divided into sections by spirit, which makes browsing for bourbon-based cocktails an easy task. Try the
Blinker
, composed of Old Forester bonded bourbon, grapefruit, raspberry, and Peychaud's bitters.
Sable Kitchen & Bar | River North
Technically, Sable is a hotel bar. But don't shy away if you're a resolute local—the bartenders here know their stuff, and many of the cocktails' components are made in house. If you're feeling adventurous, order a dealer's choice—whatever your bartender loves drinking and making at the moment. Otherwise, go for a
Fools in Paradise
, made from W.L. Weller Special Reserve bourbon, cinnamon-infused pear brandy, demerara, and lemon.
Nightwood | Pilsen
Nightwood chef Jason Vincent was just named Best New Chef by
­Food & Wine
magazine, so you can soak up the booze in your belly with great, locally sourced fare at this South Side hot spot. Try the
Wrong Way Up
, a mix of Buffalo Trace bourbon, crème de cacao, Carpano Antica vermouth, lemon, and mulling-spice bitters, a combination  that may or may not leave you upside down.
Weegee's Lounge | Logan Square
Off the beaten path of Logan Square's growing collection of cool bars and cocktail lounges, Weegee's dark interior and unassuming vibe make the drinks that much more impressive. The bartenders specialize in classics, so go for a
sidecar
or
old-fashioned
before trying your hand at shuffleboard or crowding into the photo booth to record the evidence.
BY: Lisa Ladehoff
Guide Staff Writer
A native of the city of big shoulders, Lisa is a small-shouldered books and booze enthusiast living on Chicago's Northwest side with a large cat, a tiny bar, and a medium-sized library.