Eight Reasons We Love Edgewater
BY: Marla Depew |
Feb 13, 2015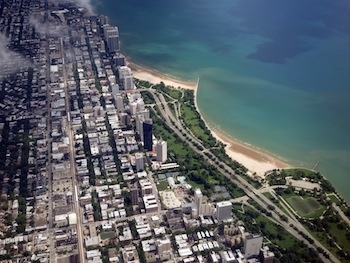 1. You have your pick of beaches—and beach activities.
You can spike a volleyball at Foster Beach, attend an impromptu dance party at Kathy Osterman Beach (aka Hollywood Beach), build a sandcastle with youngsters at Thorndale Avenue Beach, or crack open a book while perched on a rock at Berger Park Beach.
Photo courtesy of Edward Stojakovic, Flickr
2. You might learn a new language.
Thanks to a continual influx of immigrants from countries including Sweden, Ethiopia, Bosnia, and Mexico, Edgewater's streets reverberate with a multitude of languages and dialects.
3. You can brush up on your history.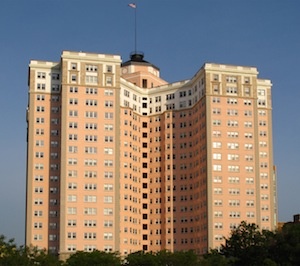 There are nine neighborhood buildings listed on the National Register of Historic Places, including the Edgewater Beach Apartments. It's the sole remnant of the famous Edgewater Beach Hotel complex, which in its day famously hosted American presidents and Hollywood movie stars.
Edgewater Beach Apartments. Photo courtesy of JohnPickenPhoto, Flickr



4. You can explore the Lakefront Trail.
Depending on your point of origin, the vehicle-free path begins or ends in Edgewater at Sheridan Road and Ardmore Avenue. Hop on your bike, lace up your running shoes, or grab your skateboard and zip along the paved path past Lake Michigan and sprawling greenery.
5. There are neighborhoods within the neighborhood.
Did you know that the bustlingly independent Andersonville is actually a sub-neighborhood of Edgewater? The same goes for the historic Lakewood-Balmoral corridor, the tree-lined Edgewater Glen, and the Lake Michigan–adjacent Edgewater Beach.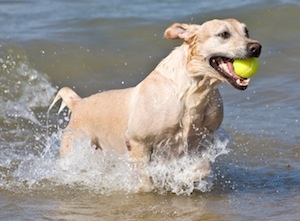 6. You can make a new four-legged friend.
With a dog beach carved out just north of Foster Beach and plenty of pet-friendly housing, the neighborhood boasts a large population of canine residents.
Photo courtesy of Steve Stearns, Flickr
7. It's easy to get there.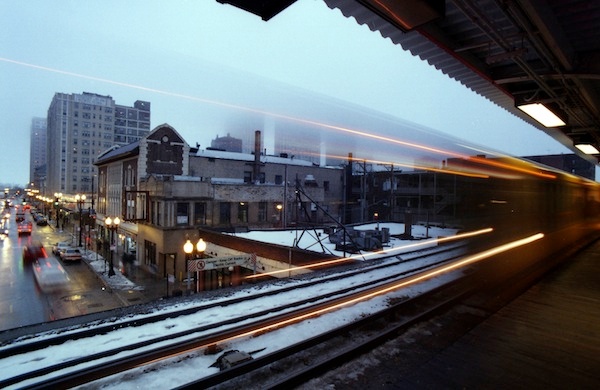 Bryn Mawr Station. Photo courtesy of Thomas Anderson, Flickr
The Red Line hosts four stops (Berwyn, Bryn Mawr, Thorndale, and Granville), the Broadway bus snakes along the diagonal corridor, the Clark Street bus weaves through Andersonville, and several buses along Sheridan deliver residents north to Rogers Park, south past downtown, and lots of places in between.
8. It's packed with great local businesses.
Along its corridors, you can find a charming mix of shops: everything from boutiques and fitness centers to cafés and eateries. To see some of our favorites, check out Groupon's exclusive collection of deals from Edgewater businesses.