Electronic Music Fans: It's Time to Get Excited About Gladkill and Sugarpill's New Record Label
BY: Emily Wachowiak |
Mar 21, 2014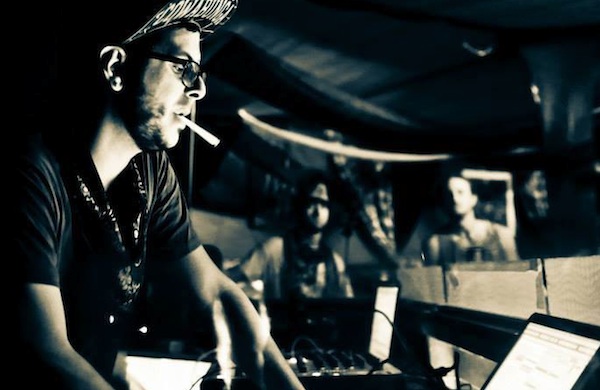 The April 5 Gladkill and Sugarpill show isn't just part of a tour—it's the launch of a record label. We ask the EDM artists what it's like to break all the industry rules.
Gladkill
and
Sugarpill
don't just have names that rhyme. Their sensibilities are also fully in tune with each other's, which is apparent to anyone who's seen them on their latest tour. The EDM artists stand on the stage side by side, mixing their distinctive electronic tracks into a single, seamless composition. "We know each other's music so well," Gladkill said. "We can mix on the fly. … [We] communicate verbally and nonverbally." Lately, the duo has been collaborating offstage, as well. They're fresh off the launch of
Foundations Recordings
, a record label dedicated exclusively to electronic music. We caught up with the two musicians ahead of their
Saturday, April 5, show at Bottom Lounge
. They were happy to reflect on what Foundations might mean for their fans, their fellow musicians, and themselves. We've broken it down into seven things you need to know about the newest home for electronic music.
1. It's about a sound—not a genre.
Together, Gladkill and Sugarpill have cultivated a unique musical style that combines danceable bass rhythms and hip-hop samples with carefully rendered melodies. It's not something that easily fits under the umbrella of one genre. "It really homogenizes music to give it a particular genre name, because people [start to] look for very specific things," Sugarpill said. "It closes more doors than it opens." Instead of hewing to genre norms, the duo built their label exclusively around their own constantly evolving sound. "We noticed that a lot of up-and-coming young artists are experimenting with so many different sounds, and we're finding a lot of stuff that inspires us through [them]," Gladkill said. "We want to give them the opportunity to be heard by our fanbase." So far, Foundations has released tracks from California-based artists
Morillo
,
Beshken
, and
DAILON
, with releases from Russian mixer
Gillepsy
and other international artists on the way. Gladkill and Sugarpill will also be releasing a split EP in early April through the label.
2. It's inspired by the coolest sci-fi series of all time.
The name Foundations Recordings was inspired by Isaac Asimov's sci-fi Foundation novels. "The whole premise is there's a world of science and logic that's fighting against a dying empire," Gladkill said. "I feel like we're doing the same thing, breeding an alternative grassroots music against the mainstream." The name also refers to the duo's passion for strong composition. Gladkill mostly schooled himself in music theory, while Sugarpill has years of classical training under his belt. They look for the same in their artists, emphasizing solid musical foundations instead of just rhythms and beats. "You can build anything off that solid foundation," Sugarpill said, "no matter how experimental or weird it might be."
3. It's the Boost Mobile of record labels—no long-term contracts.
Breaking with industry tradition, Foundations Recordings doesn't demand exclusivity from its artists. Musicians are free to release single tracks or EPs through Foundations while collaborating with other labels on different projects. "The minimal commitment thing is really important for up-and-coming artists that don't really know what relationships are going make the most sense for them long-term," Sugarpill said.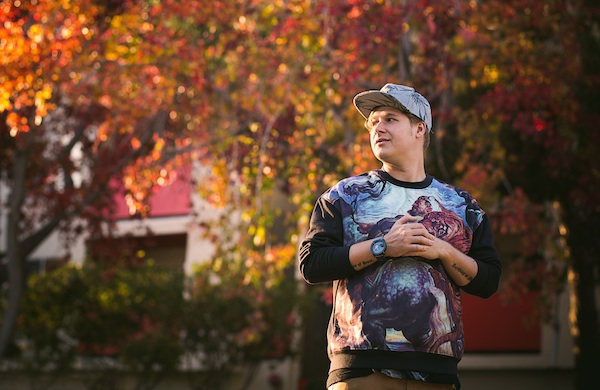 4. Fans can expect plenty of freebies.
The label is taking a similarly modern approach when it comes to its releases, many of which will be digital. The plan is to unleash tracks through traditional online distributors such as iTunes while also streaming them on SoundCloud or offering free downloads via Bandcamp.
5. Don't worry, vinyl geeks. Not everything will be digital.
"Everybody's name looks good on a vinyl record," said Gladkill, who explained that the label plans to release as many albums as possible on the classic medium. Foundations hopes to get deep into the merch business as well, with clothing and products geared toward a lifestyle brand similar to that of
Headtron
, a DJ collective the duo is tight with. "We'd like to branch out into more design-oriented T-shirts instead of those stupid logo tees," Sugarpill said. "[Something] that's interesting to wear without blasting off the name."
6. A tour is kicking things off, and fans can expect some surprises.
On their current tour, Gladkill and Sugarpill have been more focused on producing live collaborative sets than audio-visual displays—but it seems like the tour venues have been picking up that slack. Hula-hoopers and live painters have graced the stage at several shows so far, and Sugarpill hinted that the Chicago show may feature similar performances from local artists. "We'll make it worthwhile for sure," Gladkill said.
7. It's just a coincidence that their names rhyme.
The names Gladkill and Sugarpill go together so well that it feels intentional, but it's only a happy coincidence. Gladkill's moniker "is literally just my last name with a few letters changed," the artist said. Sugarpill, on the other hand, sees his name as descriptive of his musical approach. "I leave a lot of stuff to the cerebral," he said. "It moves on the dance floor, but it's also something you can listen to and digest in your head and make your own. … I think translating that vibe live is what I try to go for."
See Sugarpill's translating skills in action when Gladkill and Sugarpill come to Bottom Lounge (1375 W. Lake St.) on Saturday, April 5, at 10 p.m. Click here to purchase tickets.