GROUPON GUIDE TO LOS ANGELES
Here's The Rub: Fabulous & Affordable Massages In LA
BY: Romy Schorr |
Sep 11, 2012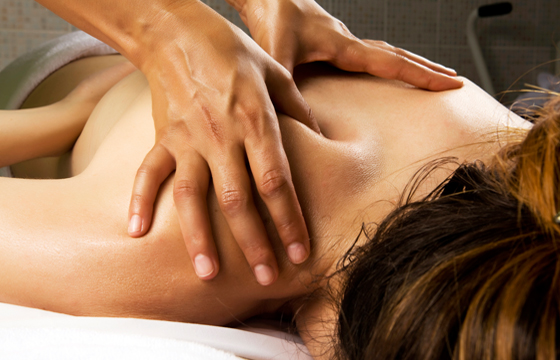 Let's face it, living in Los Angeles is a breeze: idyllic weather, pretty people, and regular celeb sightings to name a few of the perks. However, there is one annoying  downside -Traffic! I don't know about you, but the traffic situation in LA has gone from bad to worse. I find myself constantly frazzled about getting places on time and strategizing the best routes to get me places on time with minimal stress. So my antidote to this constant stress and the frenetic pace of life in LA is treating myself to regular massages. Although I adore a good rub, massages can get a little spendy, right? Well, there is no need to sacrifice pampering and relaxation if you are on a budget, so I've taken some time to scout some of the best areas and locations in Los Angeles for top notch, 'get those nasty knots out' massage places for a fraction of the price of their chi-chi counterparts. Sound good? Here are some of my favorite areas:
The San Fernando Valley
is super easy to navigate and find parking, so I am rather partial to this area. The Valley (as it is more commonly know as) has a plethora of Asian Foot Massage joints along Ventura Blvd. that offer high quality, relaxing one hour massages in a cushy chair, fully clothed for about $20-$35 including tip! You get to soak your feet, have your kinks worked out and they spend most of the time on your feet (my fave part). The best of the bunch is
Happy Feet in Encino
 because it's clean, well laid out and it has a waterfall in the middle, which makes it feel like a relaxing Asian spa.
Korea Town
(located in the Mid-Wilshire district of LA) is filled with great affordable spas where you can get amazing skilled shiatsu massages (a pressure point massage) for about $50/hour. I can honestly say that I have had some of the best massages ever in Korea town. As an added bonus, you can use the saunas, hot tubs and steam rooms and add a Korean scrub to your massage (can you say hello baby fresh skin!) and for typically under $100 including tip. My hands down fave is
Olympic Spa
  intimate, authentic, women only and top notch services. I leave blissful and transformed every time I visit.
Thai Town
(located on the outskirts of Hollywood) is known for delicious authentic Thai food restaurants and amazing healing Thai massages. Thai Massage is typically performed on the floor, wearing loose fitting clothing for 1 ½ hours (for about $65) and combines Ayeurvedic medicine, Hatha yoga like stretching and Chinese acupressure. I had the most profound Thai massage experience with a Thai Massage Master at
Thai Sabai in Thai Town
  It was intense, relaxing and tremendously therapeutic, I loved it!
BY: Romy Schorr
Romy is a Los Angeles based Lifestyle and Beauty Blogger and a maven on all things beauty, fashion, food, wine, travel, culture and lifestyle events. Romy is constantly scouting the cultural landscape for the latest and greatest products, places and services around the country and especially in SoCal and LA.
Ever since she was a little girl, Romy has been a passionate beauty junkie and nothing gives her greater joy than discovering something new, sharing it with others and impacting their lives in a positive way. That is why, almost four years ago she created Romy Raves, a blog that offers honest, thoughtful and in-depth coverage of beauty trends, product reviews, giveaways, travel, culture and lifestyle events that Romy deems RAVE worthy!
Romy also has a Master's Degree in Counseling Psychology and she is a Professional Moderator. She owns her own qualitative marketing research firm called Schorr Creative Solutions, Inc. and has worked in research for over 15 years conducting focus groups on topics like beauty, entertainment, consumer products, food, beverages and toys. Romy loves talking to people about diverse topics, asking strategic questions and understanding emotional connections to products and brands
Romy is currently the West Coast Brand Ambassador for Avon and a Brand Ambassador for Aveeno. Her current professional affiliations include: Cosmetic Executive Women (CEW), Beauty Industry West (BIW), International Fashion And Beauty Bloggers Organization (iFABBO) and Two Point Oh! LA.