GROUPON GUIDE TO WASHINGTON-DC
A Pregnant Style Blogger's Perfect Brunch Outfit
BY: Mae Rice |
Jun 5, 2015
Isa Giallorenzo, the street-style blogger behind Chicago Looks, hasn't gone out for cocktails or coffee lately. While pregnant, she's been indulging in other ways, chief among them leisurely brunches. "Dinner is such a commitment. Brunch is so light. You're just hanging out," she said. In terms of brunch food, she loves a good ol' plate of hashbrowns, but also the all-organic fruit bowls at Owen + Alchemy, a juice bar in Chicago's Logan Square.
She also loves dressing for the occasion, as it allows her to experiment with her pregnancy style. Below, she put together her favorite brunch outfit, which, strangely enough, doesn't include a single piece of maternity wear.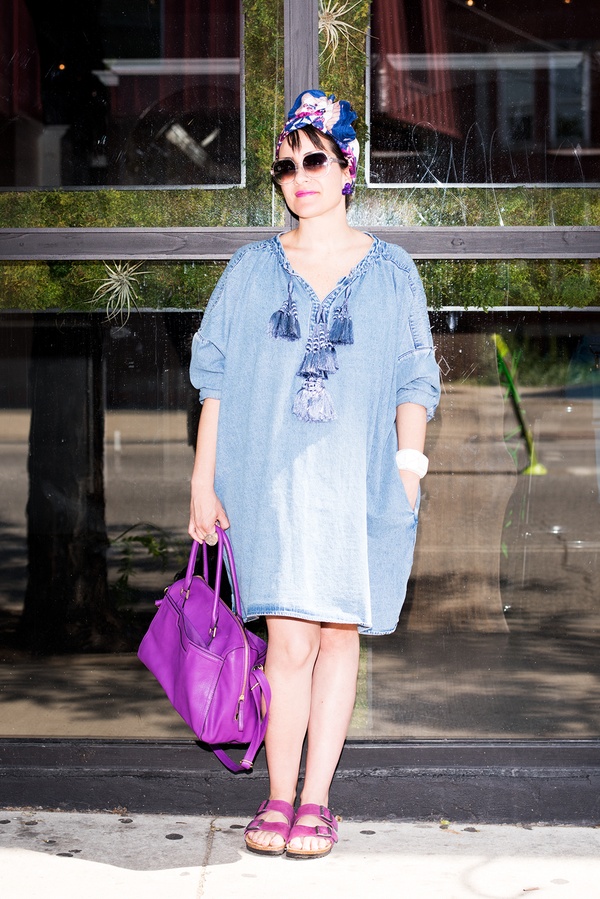 "I think brunch has to be easy, but also kind of festive... I try to do something that will make my friends happy to look at me."
Her go-to outfit hinges on her current favorite piece—a tasseled chambray tunic that's "really roomy" but not officially maternity-wear. "I'm trying to build my wardrobe… with pieces I can wear after, too," she said.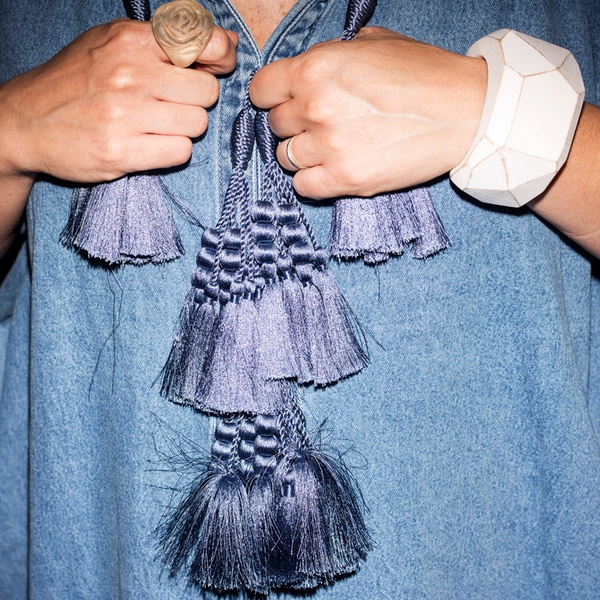 "Dress for your body, dress for your taste, dress for your budget. Feel good. I would say, try to dare a bit, and if it feels fake, go back."
She then put on a head scarf, one of her daytime staples—"because your hair might not be so good from the day before"—and added accessories that matched its purple color story. Isa loves purple so much, she owns glasses and sunglasses in the hue, which match her purple smartphone case, purse, and Birkenstocks.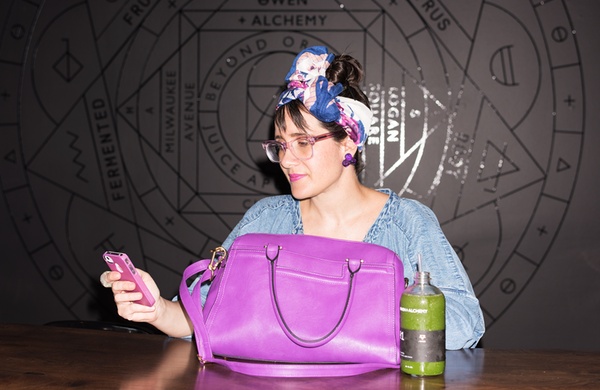 Isa's pregnancy style is a major departure from her usual sensibilities. For one thing, she's had to quit heels cold turkey. "I thought I would be able to get away with wedges, but [my feet] have to be totally flat. You've got so much more weight on you." She's also had to ditch her beloved defined waistlines, trading them for flowy tops and skinny pants. Pregnancy pants don't fit her well, but she's found that sizing up in her usual leggings works great.
"I buy maternity, but I also just buy bigger sizes, and men's too. Sometimes I buy men's T-shirts."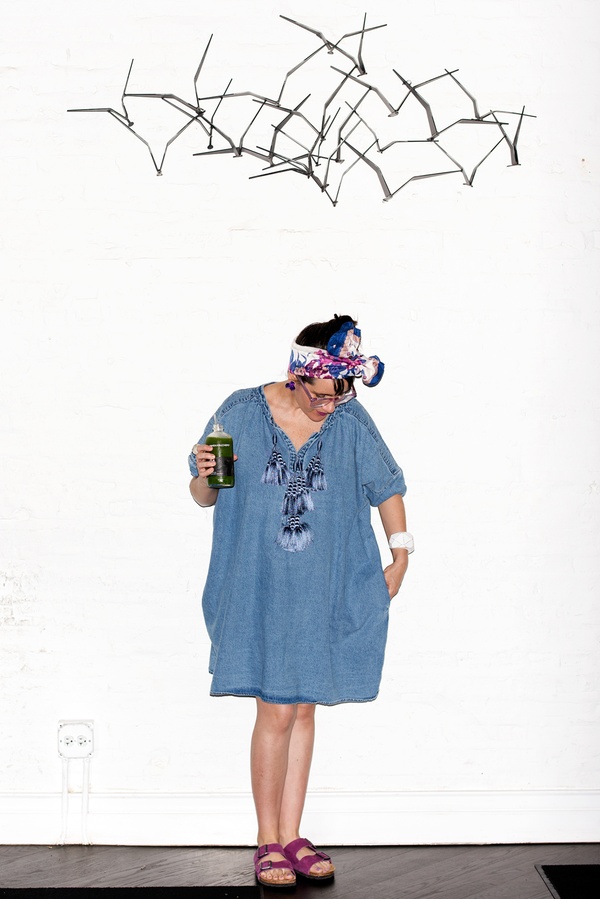 Overall, Isa's outlook right now is positive, whether you're talking to her about brunch or about life.
"I've been so happy that I'm pregnant. I don't have to worry about my weight much. People are nice to me, and smile. I highly recommend this experience."
Check out even more stylish peeps: