Fashion Road Trip!
BY: Kelly MacDowell |
May 23, 2014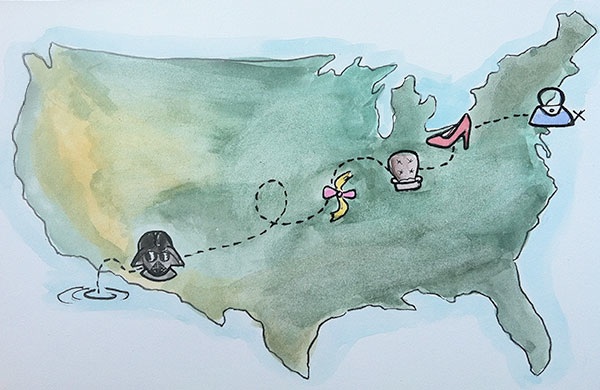 This summer, you could embark on a road trip with the same tired goals, such as "see the majestic Grand Canyon" or "get across state lines." Or, you could give your summer itinerary some panache by visiting these five fashion museums, which exhibit everything from vintage Balenciaga to John McClane's blood-stained undershirt. Our journey begins—where else?—in New York City.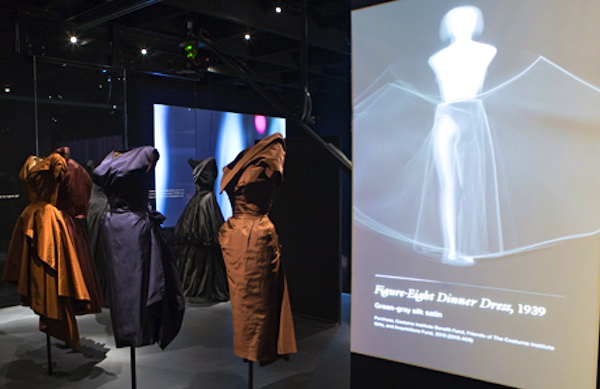 1. Anna Wintour Costume Center at the Metropolitan Museum of Art | New York City
For decades the Met's Costume Institute Gala has been a stage for fashion-forward celebs to debut bold new looks (witness this
mohawk headpiece
Sarah Jessica Parker wore for 2013's
PUNK: Chaos to Couture
event). But on May 8 the museum began a new chapter, unveiling renovated galleries and a new name that honors
Vogue
's iconoclastic editor-in-chief, who's served as a frequent board co-chair. This makes now a great time to visit, especially since the collection—which includes upwards of 35,000 pieces from five continents and seven centuries—can't be displayed year-round due to the fragility of the textiles. Another reason to go now: special exhibit
Charles James: Beyond Fashion
, featuring 65 of the 20th-century couturier's most extraordinary gowns, only runs through August 10.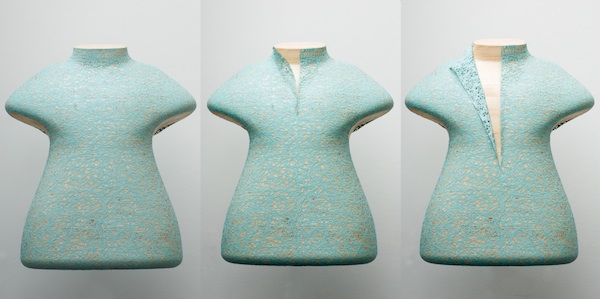 2. Kent State University Museum | Kent, Ohio
Though tucked away in a corner of Northeast Ohio, KSU's museum owes its existence to Hollywood. In 1981, costume designer Shannon Rodgers, a veteran of Cecil B. DeMille's 1934
Cleopatra
, donated more than 4,000 period costumes and accessories in order to create an archival extension of KSU's esteemed Fashion Design and Merchandising School. But the museum's eight galleries examine far more than costume design. Two exhibits this summer include
The Great War: Women and Fashion in a World at War
(opening July 24), a retrospective of World War I–era style, and
Shifting Paradigms: Fashion + Technology
(through August 31), which explores futuristic design techniques such as 3D printing.
3. Textile and Fashion Arts Collection at the Indianapolis Museum of Art | Indianapolis
Not only will this museum make you fawn over a dream wardrobe you'll never get to wear (including vintage pieces from Dior, Balenciaga, Gaultier, and Chanel), but it'll also get you drooling over furniture you'll never get to sit on. That's because the collection is a broad overview of all kinds of textiles. Numbering among its more than 7,000 pieces are Japanese upholstered chairs, African embroideries, and the world's largest collection of Baluchi rugs and weavings (76!).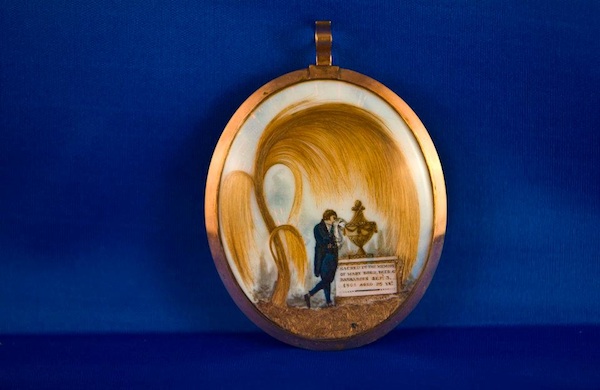 4. Leila's Hair Museum | Independence, Missouri
Feeling a little off from all the Funyuns you've eaten on this trip? Embrace that weirdness with a stop at Leila's Hair Museum, where you can view a former hairdresser's collection of art made of—yup—hair. This destination lacks the majesty of the other locales (it's a fluorescent-lit former office building), but that's not to say it doesn't have a touch of glamour: a collection of celebrity hair includes strands snipped from Michael Jackson and Marilyn Monroe. Most of the museum's other pieces are more than 100 years old, focusing on the popular Victorian tradition of weaving hair into jewelry, wreaths, and even paintings.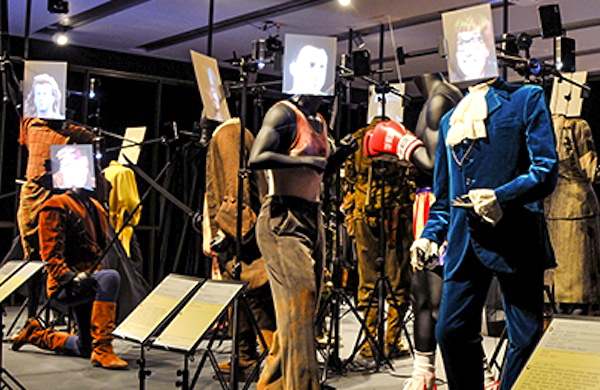 5. Hollywood Costume Exhibit at the Phoenix Art Museum | Phoenix
It's the end of the line. You're exhausted. Only one man can help you get your mojo back: Mr. Austin Powers. View his blue velvet suit alongside
more than 100 other costumes
from films such as
Fight Club
,
Titanic
,
American Hustle
,
Star Wars
, and
Harry Potter and the Half-Blood Prince
at this exhibit, which runs through July 6. A big part of the fun is the presentation. Instead of heads, the mannequins feature small flat-screens that play footage of each character's face on a loop. And many mannequins strike familiar poses: Spider-Man climbs down the wall, and
Kill Bill
's the Bride dives through the air with her Hattori Hanzō sword (oh yeah, there are props, too). You can also watch movie clips and listen to interviews with actors, costume designers, and directors.
Visit Groupon to find other Chicago museums to check out.
Illustration: Jennifer Jackson, Groupon
BY: Kelly MacDowell
Kelly's first concert was Fleetwood Mac and her first career was in the beauty industry. Now a style and music writer, she loves Project Runway and her dog, Watson.