Style Spotting in Chicago
BY: Editors |
Nov 18, 2015
We gave photographer Andrew Nawrocki a simple assignment: roam the streets in search of Chicago's most stylish citizens.
Here's what he's seen so far.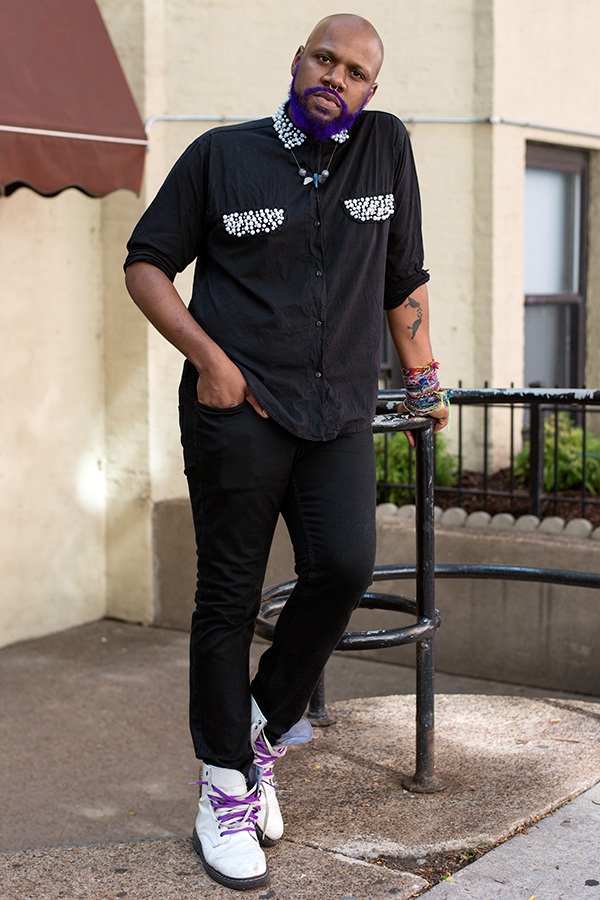 Ty Huey, 30: "The beard is part of my drag show. I perform as bearded drag queen Lucy Stoole every second and fourth Wednesday at the Double Door's Fabitat night."

Lyntuan Jones, 23: "I designed this hat, bag, and these pants myself using canvas that I splatter painted."

Brandon Jamal, 20: "I like long, drapey tops. I buy most of my shirts in the women's maternity section."

Ketija Ratniece, 24: "This necklace is actually a camera strap."

Troy Parrish, 38: "The accessories make the outfit; particularly these lucite brooches."

Andrew Caruso, 24: "I wanted to be dapper and summery today."

Maddie Madding, 42: "Disco Queen."

Mario Chisowski, 48: "I'm inspired a lot by my grandmother. She introduced me to fashion."

Jordan Dismuke, 24: "I like to modify a lot of my pieces myself. I'll go thrifting and then cut something up, or add a patch or a pin to make it my own."

Jennelle Taylor, 28: "My body is my canvas, and my style is how I express myself artistically."

BY: Editors
The Guide: we cover the coolest food, beauty, and entertainment trends happening nationwide.