GROUPON GUIDE TO WASHINGTON-DC
The Style Icon of New York Fashion Week? Dorothy Gale of Kansas.
BY: Michelle Schuman |
Sep 15, 2014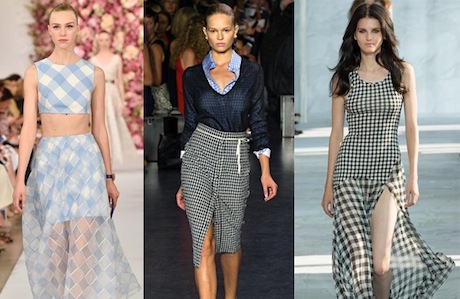 The Wizard of Oz
's Dorothy Gale may seem like an odd inspiration for high fashion, but the designers at the Spring/Summer 2015 Mercedes-Benz Fashion Week managed to pull it off. Country-blue gingham was a staple on the runways, courtesy of heavyweights like Michael Kors and Diane von Furstenberg. But not all of the coming spring's trends were new. A few of last season's (and even last year's) most covetable styles have returned, reimagined to suit a vernal palette. Below, we've showcased a few from each camp: the new and the newly refashioned.
The New:
Gingham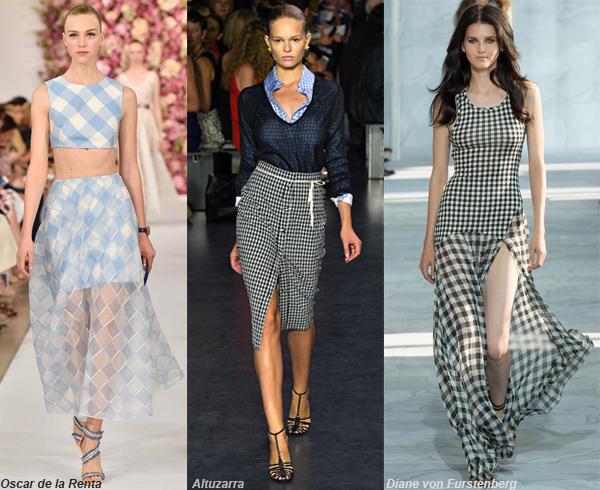 This girlish print was given a modern, sophisticated makeover on the runway, adorning racy dresses and modern dusters. Oscar de la Renta played with the pattern's scale, while Altuzarra and Diane von Furstenberg glammed up the traditional version of the textile for button-up pencil skirts and flowing gowns.
Flared Trousers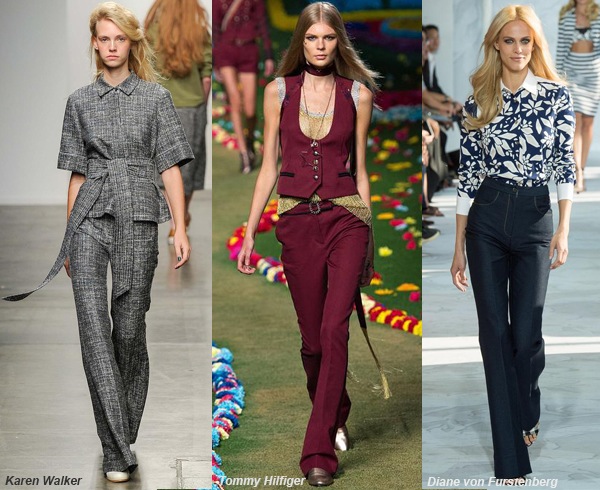 The last few seasons have seen a break from the ubiquitous skinny pant. This season, Karen Walker, Tommy Hilfiger, and Diane von Furstenberg took it a step further, showcasing '70s-inspired flared trousers. Hilfiger's sat low on the hips, while Von Furstenberg opted for high-waisted denim in a chic dark rinse.
Hats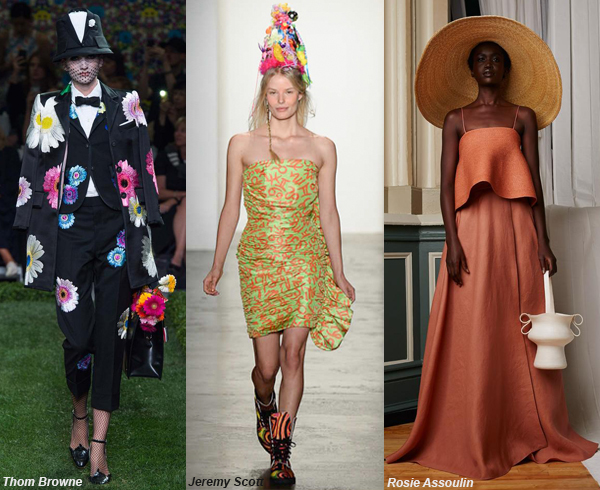 Perhaps inspired by Pharrell's now-infamous Grammys hat, designers sent all kinds of quirky headgear down the runway. Thom Browne's offbeat caps resembled tuxedos. Jeremy Scott's headpieces were rumored to be a collaboration with Miley Cyrus, who designed all the jewelry for the show. We don't expect to see many of these about town come spring, except for maybe Rosie Assoulin's glamorous wide-brimmed hats.
The Updated Favorites:
Minimalism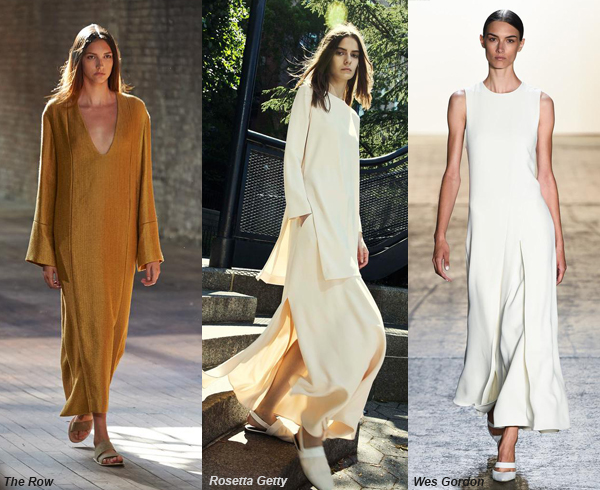 Back from spring 2014, this trend was revived in a less constricting format than its somewhat androgynous predecessor. The largely monochromatic looks were flowy and voluminous, making them ideal for a hot summer's day. The Row's looks had Asian and African inspirations, while Rosetta Getty's ensembles showcased sophisticated use of volume and movement. Wes Gordon's dresses were simple but uniquely wearable, offering clean, streamlined designs that hugged the body beautifully.
Anoraks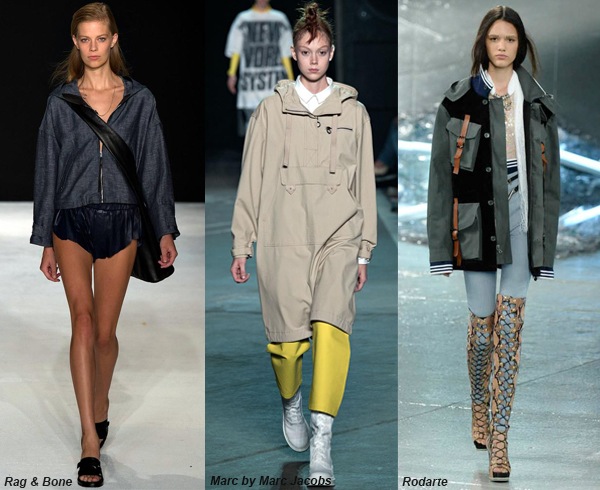 It's challenging to update a classic like the anorak, but these jackets are not like last season's '90s-inspired looks. Rag & Bone debuted a waist-length, cropped parka, and Marc by Marc Jacobs surprised with masculine anorak dresses. The inventiveness was in the details of Rodarte's otherwise classic anoraks—the Mulleavy sisters updated theirs with leather straps and sporty stripes.
Sporty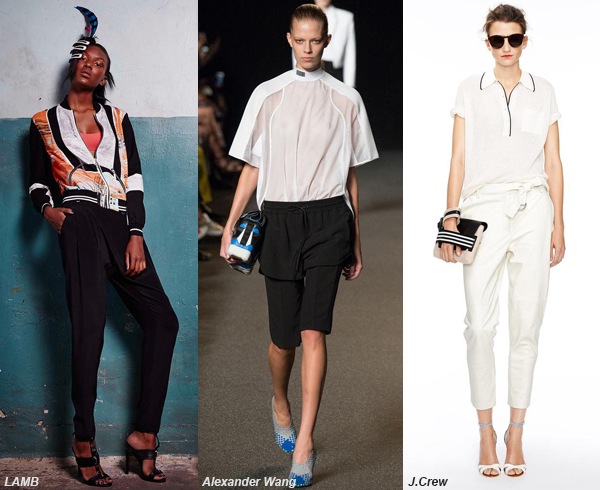 This season's take on the sports-inspired trend has matured. Instead of sweet tennis dresses, LAMB's Gwen Stefani channeled African and rock 'n' roll styles to add edge to her track jackets. Alexander Wang updated his signature sporty style with futuristic, layered styles and graphic sheath dresses. J.Crew subverted the trend with delicate, lady-like polos.
Browse Goods for women's apparel and accessories, or check out ideel's high-end fashion boutique: