Five Apps That Make Exercise Feel Like a Video Game
BY: ASHLEY HAMER | 7.31.2014 |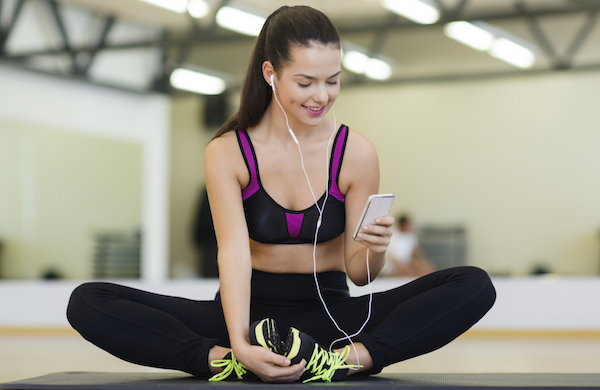 Choosing to exercise or play video games no longer has to be, well, a choice. These interactive smartphone apps turn you into the game's main character to make exercise as exciting and addictive as a favorite first-person shooter.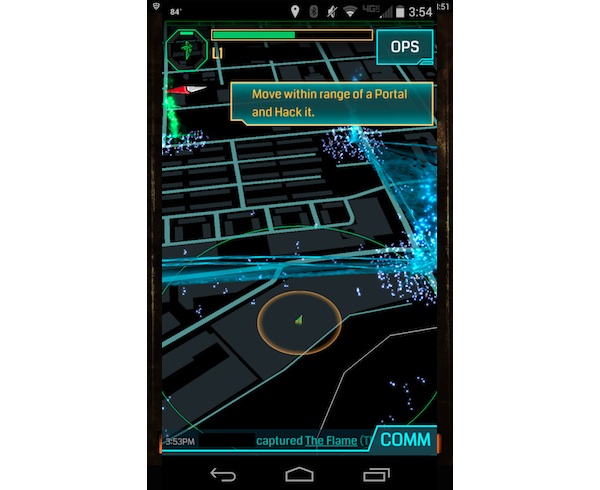 For Walking
Ingress | iOS and Android (Free)
Your origin story: A mysterious alien race has opened thousands of portals on Earth that emit a strange energy known as Exotic Matter. You must choose between siding with those who believe the energy is uplifting the human race (the Enlightened), or those who fear it's setting the stage for invasion (the Resistance).
Your journey: A map shows all the portals in your area, which inhabit sculptures, historic sites, and other areas of interest. You seek them out and "hack" them, trying to claim them for your side. As you find them, you're walking healthy distances and exploring parts of your city you might not have before.
Pro tip: You compete to hack portals with other local players, so the most robust gameplay occurs in cities with larger populations.

The Walk | iOS and Android ($1.99–$2.99)
Your origin story: After a bomb explodes in a Scottish train station, you're given a mysterious package that could save the world. Over 51 game episodes, you'll walk the length of the UK as you evade police and enemy agents, and investigate the bomb detonation.
Your journey: As you walk, the app counts your steps and rewards you with new clues and advancement to new episodes. Progress is tracked even when your phone is in your pocket or purse, which means it accounts for everything from a trip to the bathroom to a decision to take the stairs instead.
Pro tip: At nearly 1 GB in size, this massive app is best for those with plentiful hard-drive space.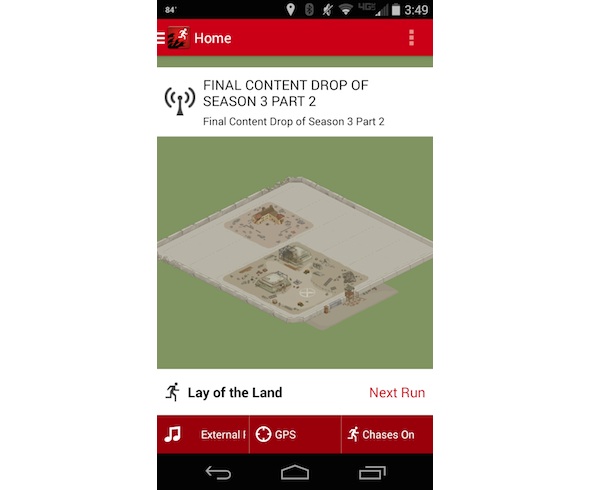 For Running
Zombies, Run! | iOS and Android ($3.99)
Your origin story: The zombie apocalypse is here, and humanity is forced to fight for its survival. When your helicopter is hit by a mysterious rocket on its way to bring supplies to Abel Township, you're recruited as a runner for your home base.
Your journey: A friendly radio operator keeps an eye out for zombie hordes as he gives you instructions for each mission. As you run a real-life route, you'll collect virtual supplies for your fellow survivors. (The developer also offers a 5K-training version of the app for those who crave a more structured workout plan.)
Pro tip: Enable "zombie chases" and the app will alert you when the undead are in pursuit. It's a fun-slash-terrifying way to work speed intervals into your run.
BattleSuit Runner Fitness | iOS and Android (Free–$0.99)
Your origin story: In this sci-fi adventure app, you play the role of DeltaSuit, a soldier armed with a futuristic battlesuit who's tasked with completing military missions.
Your journey: You can choose your adventure depending on your pace—slow down and you'll be responsible for saving hostages, speed up and you can help capture the retreating hostiles. Once you've completed a mission, you earn resources with which to repair and upgrade your battlesuit for the next workout.
Pro tip: Your music playlist integrates seamlessly into the storyline, which creates a cool personalized feel. (Fair warning though, the Android version is only compatible with the antiquated Android Music Player or WinAmp apps.)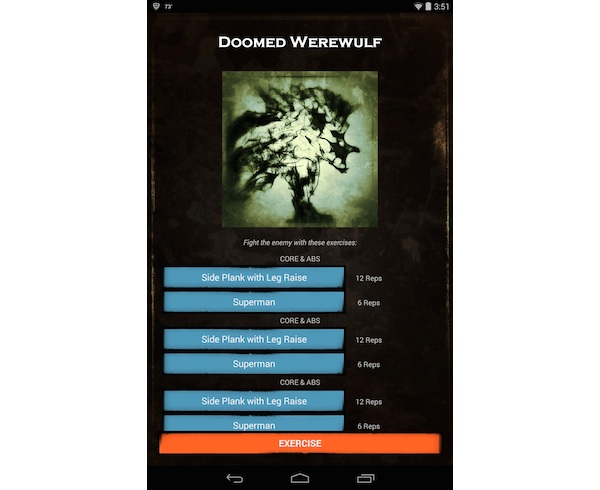 For Strength Training
Adventure Workout | Android (Free)
Your origin story: In this simple RPG, you battle ogres, goblins, and werewolves in order to save the princess of the Black Kingdom.
Your journey: As you flip over a virtual card that reveals the identity of your next enemy, a workout routine appears, complete with instructional diagrams and timers that help you complete each upper-body, lower-body, and core exercise correctly and effectively. Those tricep dips are sure to strike fear into the heart of the Ice Goblin!
Pro tip: Don't have an Android? Ninja Fitness (Free–$0.99) is an iOS-only app that uses a similar approach, but instead helps a 3D ninja level up.
BY: Ashley Hamer
Guide Staff Writer
Ashley Hamer is a musician, marathon runner, and science lover. When she's not writing for the Groupon Guide, she writes about science for Mad Art Lab.