Five Great Views of Seattle that Aren't from the Space Needle
BY: Molly Metzig |
Mar 16, 2015

Driving through Seattle, you seem to get a new panorama at every turn: lush swaths of parkland and skyscrapers glitter in the reflection of Lake Washington and Puget Sound. The iconic Space Needle offers fabulous views of the city and surrounding mountains, but admission is about $20, and it gets crowded. Fortunately, there are lots of other spots in the metro area where you can get some of the best views in Seattle for free and with less hassle.
1. Kerry Park on Queen Anne Hill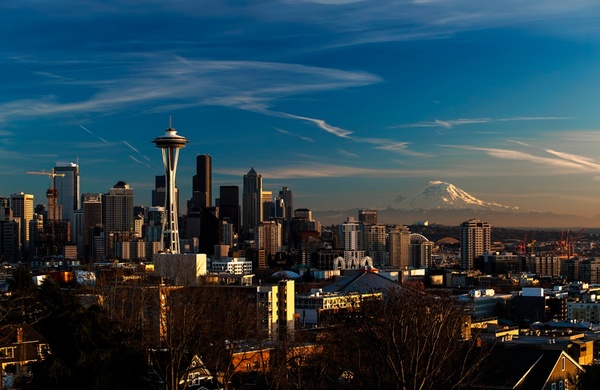 From this hilltop just a mile from the Space Needle, you can see what sets Seattle apart from other cities. The Needle features prominently in the view; the monument's neighbor, the sculpturesque EMP Museum, seems to billow in the breeze. To the right of the skyline are two other Seattle stunners, Puget Sound and Mount Rainier.

2. Gas Works Park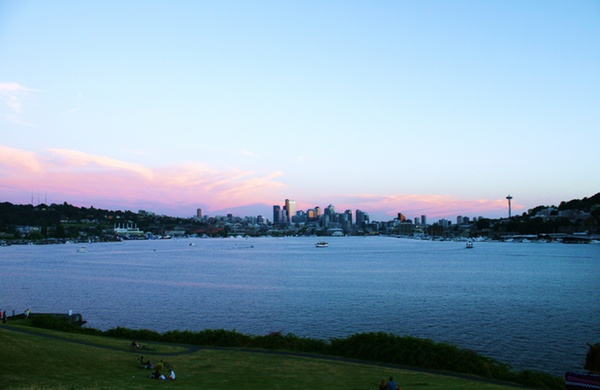 The waterfront Gas Works Park is named for the decommissioned gasification plant on its grounds—a rusty relic that would look right at home in a steampunk novel. I've even seen locals in full costume LARPing on the sweeping lawn here. The people-watching is good, but the view across Lake Union is better—you can see the full skyline. Glorious.
3. Golden Gardens Park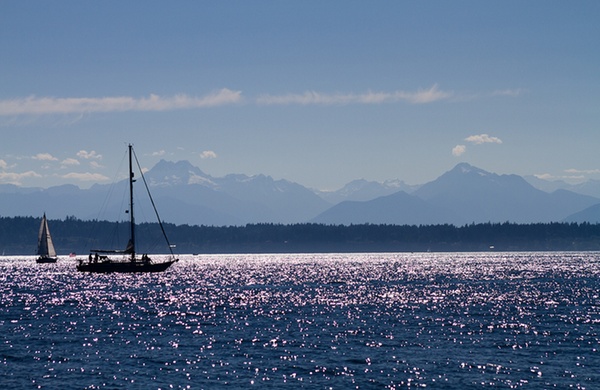 Go to this beach on Puget Sound and you might forget you're in a major city. Instead of the skyline, you see just the Olympic Mountains, elevated forests, and harbored yachts. After a visit here, you start to understand why Seattle is a perennial magnet for people who love the outdoors. Come for the sunset, stay for the bonfires afterward.
4. Volunteer Park Water Tower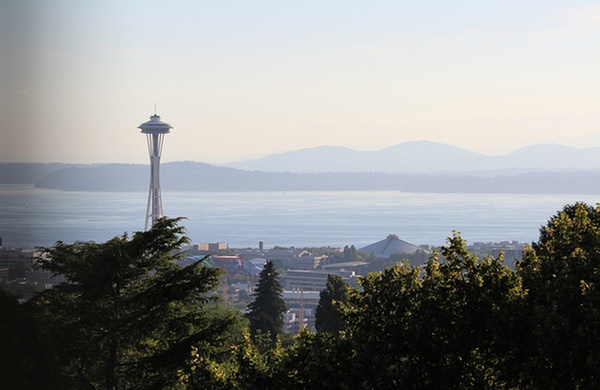 You can only access this spot by climbing a 107-step staircase, and there's no elevator. But once you reach the top, you'll be rewarded with some of the best views in Seattle and a huge variety of vantage points. The Volunteer Park water tower offers 360 degrees of views. Look for Queen Anne Hill, the Space Needle, Lake Washington, downtown Bellevue, and Mount Rainier.
5. A Plane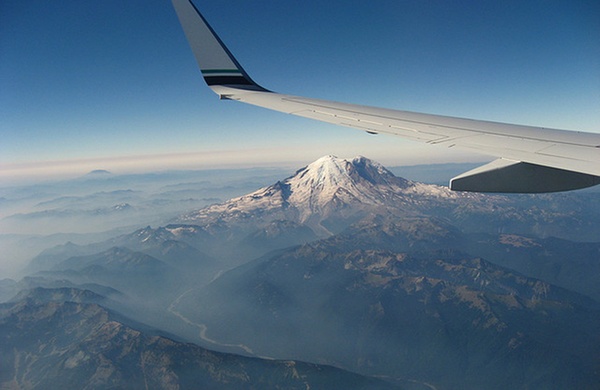 A few stars need to align for this one: you'll need a window seat not above the wing, relatively clear skies, and a daytime flight. But the sight—enormous mountains rising from a landscape of glittering rivers—is seriously sublime. If the stars don't align, switch to Plan B: a Seattle helicopter tour where you can pick the sights (window seat guaranteed).

Photos: Downtown Seattle by Tiffany Von Arnim; A view from Gasworks Park, Seattle WA. by Quy Dinh; 20100612102836 by Matthew Townsend; IMG_0517 by Tiffany Von Arnim; and seattle_nyc_ 9-13-2007 3-10-09 PM by iurikothe. All images used under under CC BY 2.0.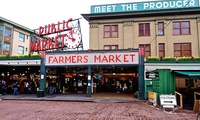 BY: Molly Metzig
Molly has been to nine countries, but loves traveling in the United States. Her favorite trip is the drive from San Diego to Eugene (Go Ducks!).