Five Champagne-Spiked Cocktails
BY: Lisa Ladehoff |
Feb 12, 2014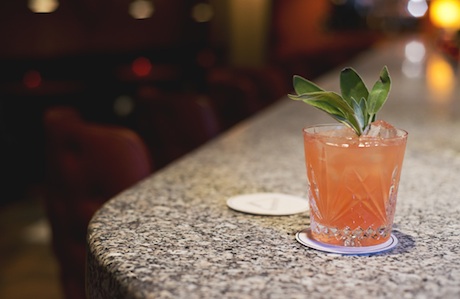 Bubbles are always romantic, but champagne gets boring after about two glasses. So mix it up (and in) with five cocktails with bubbly.
Punch House (Pilsen | 1227 W. 18th St.)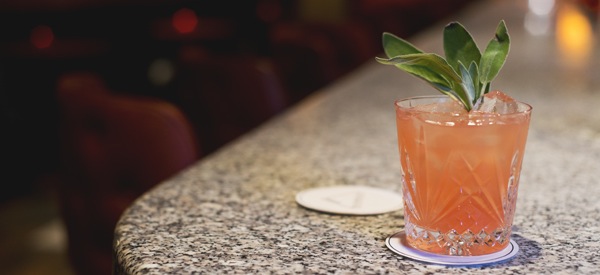 The
Space Juice for Jered
at this retro-swag basement bar is a
perfectly balanced punch
made of aged reposado tequila, grapefruit, lime, Aperol, black pepper, sparkling wine, and sage. Served in cute little cups and topped with a floating sage leaf, the sparkling wine fades blissfully into the background as the ice melts, but be forewarned—this drink is boozier than it tastes. After a few of these, you may be inspired to scrawl the initials of you and your date on the blackboard-painted walls of the bathroom. Luckily, it's just chalk.
The Barrelhouse Flat (Lincoln Park | 2624 N. Lincoln Ave.)
Not all of the cocktails listed on the
menu
under "Bubbles" contain champagne or sparkling wine, but they range from classics (
French 75
) to contemporary originals, like the
Tiffani Amber Thiessen
(Rittenhouse Rye, El Dorado 12-year rum, Lustau dry Amontillado sherry, Lemon Hart 151, lime, cane syrup, house orange bitters, and sparkling wine). You might have to wait, but it'll be worth it if you snag a seat at the upstairs speakeasy-style lounge, where you can sip drinks in tall, comfy wingback chairs or at the tiny, intimate bar.
Acadia (South Loop | 1639 S. Wabash Ave.)
The topmost section of Acadia's
cocktail offerings
is labeled "Forager's Cocktails," and just beneath that, the phrase "joy of discovery." Indeed, bizarre ingredients like beet powder, eucalyptus, and olive ice cubes are found across a compelling list of cocktails that practically begs to be explored. The
Bellinimo
(a cool, modern take on the boring bellini) is a mix of Aperol, sparkling vouvray, pink peppercorn liqueur, and grilled peach ice cubes.
The Berkshire Room (River North | 15 E. Ohio St.)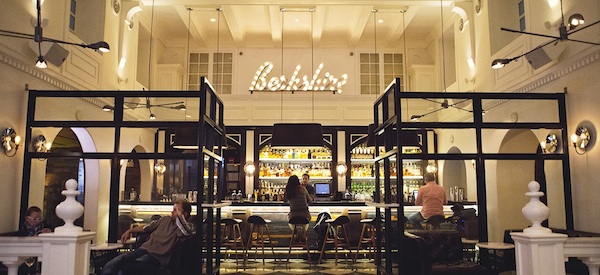 As I once noted, The Berkshire Room is a
great place for a date
if you're the kind of person who goes on those. The
Autunno
(Italian for "autumn") manages to successfully combine cozy and light components with vodka, cider, Montenegro (a 40-herb Italian amaro), and sparkly prosecco. You and your date—or whoever—can cozy up over a couple in one of the long, low-lit rooms that bookend each side of the thoughtfully designed bar.
Tiny Lounge (Northcenter | 4352 N. Leavitt St.)
Tiny Lounge has been around forever, and for good reason. Loyal patrons flock to this chic yet unpretentious cocktail lounge on the fringes of the Northcenter neighborhood—and now you have an excuse to go, too. Try the
Bittersweet
, a saccharine-sour love pentagon between Campari, Finlandia grapefruit vodka, Luxardo maraschino liqueur, grapefruit and orange juices, and cava.
Photo credit: Timothy Burkhart, Groupon