GROUPON GUIDE TO WASHINGTON-DC
Five Great TV Dads, from Tywin Lannister to Pa Ingalls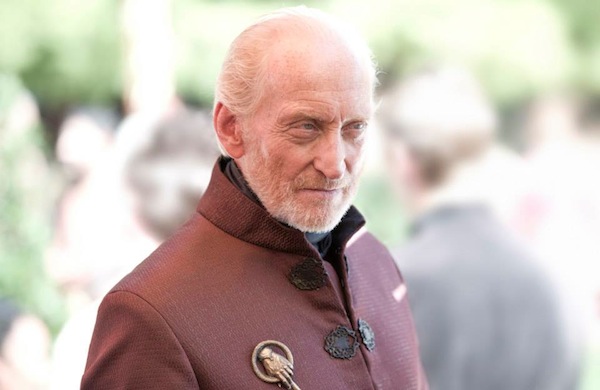 Film, drama, and literature are filled with memorable fathers—who can't think of Atticus Finch or
Finding Nemo
's Marlin without getting a little sentimental?—but the small screen has seen its fair share of unforgettable dads, too. Some are paragons of virtue, while others are complex and conniving. Whatever the case, all of them should remind you to get your old man a gift already. Check out our
Father's Day Gift Shop
and get cracking.
Spoilers and fatherly wisdom below.
Tywin Lannister – HBO's Game of Thrones
Yes, Tywin is a terrible person. But part of being a parent (and grandparent) is preparing your kids for the real world, and Westeros is as cruel as it gets. We're still #TeamTyrion, but Old Man Lannister has his good moments—at the very least, he seems to be the only one who knew how to handle Joffrey. Besides, it's not like Ned Stark's kids are faring all that well.
Best Dad Quality:
telling hard truths |
Best Grandpa Moment:
sending the king to bed
Charles "Pa" Ingalls – NBC's Little House on the Prairie
Raising three girls on the frontier couldn't have been easy, but you wouldn't know it from watching Michael Landon's performance as Pa. Even the scary stuff (dangerous railroad work, hunger, getting accidentally shot in the stomach by his daughter) seemed to be under his control.
Best Dad Quality:
nicknames, Half-Pint! |
Best Dad Moment:
celebratory fiddling
Coach Eric Taylor – NBC and DirecTV's Friday Night Lights
Coach Taylor is a great father figure to the Dillon Panthers. But he's no slouch when it comes to his own daughters either, especially teenage Julie. Throughout the show, he helps her through heartbreak, dispenses top-notch wisdom, and keeps himself from blowing a gasket when she hooks up with her college professor. A+, Coach.
Best Dad Quality:
inspirational speeches |
Best Dad Moment:
sentimental ping-pong
Burt Hummel – FOX's Glee
When we meet the stoic mechanic father of then-closeted teen Kurt, it's easy to see why the young man is nervous about coming out. But Burt surprises both Kurt and the audience, proving to be one of the most accepting and big-hearted dads in TV history.
Best Dad Quality:
pride and understanding |
Best Dad Moment:
"Single Ladies"
Keith Mars – UPN and The CW's Veronica Mars
Keith Mars passed many great qualities onto his daughter: expert sleuthing skills, witty banter, a knack for getting into trouble. But while those traits have led to many adventures, it's their unwavering loyalty and love that really win the day.
Best Dad Quality:
dad jokes |
Best Dad Moment:
that time he saved her from a freezer that was on fire
Photo courtesy of HBO