Five Important Lessons for Beginner Gardeners and People Who May Have Killed the Only Houseplant They've Ever Owned
BY: Mel Kassel |
May 22, 2014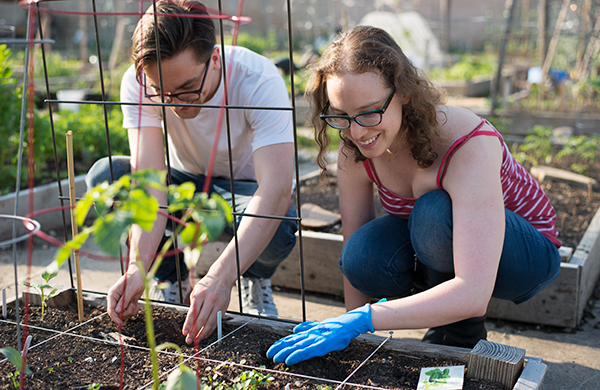 When I moved into my college dorm room, my mother's gift to me was a jade plant. She said that they were notoriously hardy, and that I would only need to water it every once in a while, when its leaves looked parched.
It died within a year.
Until now, killing that jade plant was the only experience I'd had with gardening. So, when I first heard about the Peterson Garden Project—I visited its Holiday Market for a winter article—I didn't think I'd become a member. It was the project's program coordinator, Lindsay Shepherd, who convinced me that even a jade-plant-murderer could grow her own food. She told me that the vast majority of the project's participants were first-timers, or "Grewbies."
Here's how it works: you're assigned a 4'x8' raised bed in which to grow organic, edible plants. The nonprofit has rented out several vacant lots full of these beds, and they call them Victory Gardens, a reference to the pop-up gardens that civilians put together during World War II. Throughout the growing season (early spring to fall), you plant, water, and harvest your veggies in the company of your neighboring gardeners.
My boyfriend and I signed up for a raised bed in February. Since then, I've been prepping and planting, hoping to atone for my past crime and nurture some seedlings to life. Though harvest time isn't here yet, I've learned a few key lessons about gardening in the city. If you're a total beginner, like I still am, then maybe these tips will save you some time and embarrassment.
Shop for home-and-garden deals, or if you're too tired to till, look for local deals at restaurants.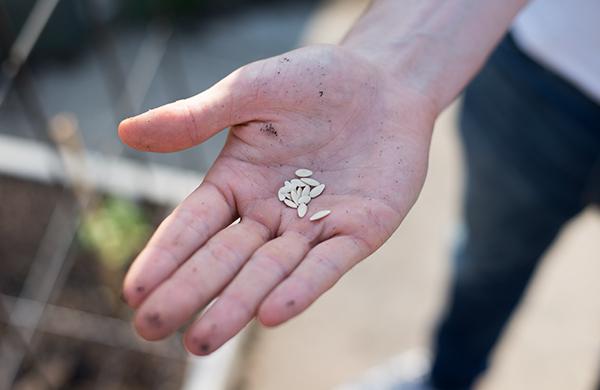 1. SCHEDULING MATTERS
What I thought: When it gets warm enough, you plant all your seeds, and everything grows at once, and you show up one day in the summer with one of those cornucopia horns and fill it with bounty.
What I learned: Plants are picky about the weather conditions. You can't just jam your peppers into the ground in early May, because they like the heat. Likewise, you should wait to plant cucumbers until the season has fully warmed up. Lettuces, on the other hand, can withstand a little cold, and some plants (e.g. radishes) might even benefit from cooler nights.
Gardeners will often plant one type of vegetable in the spring, then replace it with another in the summer, so the garden is anything but static. (I'm probably going to have to move my arugula out of the way to make room for some sprawling tomatillos.)
If you want to know what you can plant when, check the backs of the seed packets you buy—they'll usually say something like, "plant 4–6 weeks before last frost," and have additional information on the ideal climate.
2. LOCATION MATTERS
What I thought: Gardening in Chicago is no different from gardening in New Mexico or Maine. The sun shines everywhere, right? I mean, I guess Hawaii is different, because it's the only place with pineapple farms?
What I learned: Okay, you know how the US is split into time zones? Well, it's also split into "climate" zones. Eleven of them. Your zone is how you know which plants are likely to grow, and which plants you should avoid for the sake of your dignity. According to this interactive map from the USDA, four of those zones cross Illinois. So, not just your state, but your city can determine how you garden.
(That's why the Peterson Garden Project's instructional book is called Fearless Food Gardening in Chicagoland—it would be a nigh impossible undertaking to make a catch-all, month-by-month guide to gardening in America.)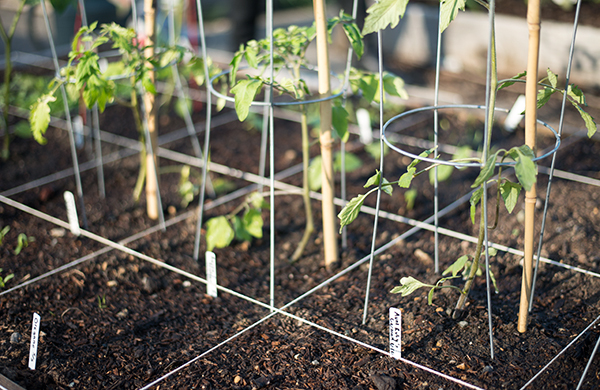 3. PLANT VARIETIES MATTER
What I thought: All tomatoes are the same. They are red, squishy, and gross. I am only going to plant them because my boyfriend likes them, and he's the one who does the cooking.
What I learned: Tomatoes are like beetles: beautiful and multifarious. They have crazy heirloom varieties that aren't anything like the boring red ones you're used to. (An heirloom is an old variety of plant that isn't grown on a large scale; many gardeners like to cultivate them to preserve the past, and because they taste awesome.) You can grow purple tomatoes, lumpy tomatoes, sweet tomatoes, and tomatoes with awesome names, such as Green Zebra, Moonglow, and Mr. Stripey.
I ended up buying four types of heirloom tomato plants for my garden: Nebraska Wedding (they're orange!), Aunt Ruby's German Green (they're green!), Sheboygan (they're oblong!), and Rosso Sicilian (they're good for making sauce!).
4. ECONOMICS MATTER (SOMETIMES)
What I thought: It's always cheaper to grow your food than it is to buy it. Plant everything! Grocery stores are bastions of capitalist greed!
What I learned: There is such a thing as cost-effective gardening. Sometimes, it's actually cheaper to shell out at the store or the market. Potatoes, melons, pumpkins, and squash, for example, won't yield a lot, though they take up a lot of space.
Still, lots of people stand by the adage of "grow what you want to eat." Even if you're spending a bit more in the long run, the veggies you've raised tend to taste better than the ones you've adopted. Or so they tell me.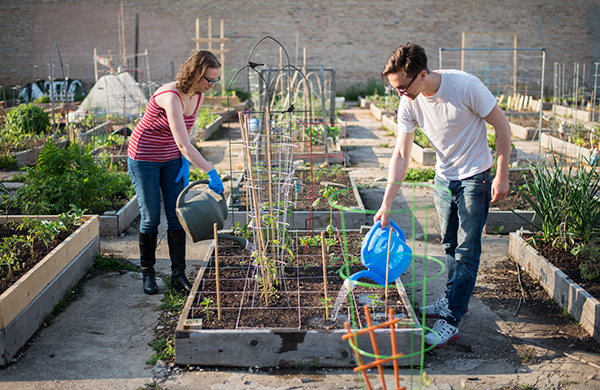 5. TALENT DOESN'T MATTER
What I thought: To garden well, you need to have an innate, borderline-obsessive kinship with plants, dirt, and the outdoors.
What I learned: You just need gloves and a bit of time, man.
Shop Groupon for home-and-garden deals, or if you're too tired to till, look for local deals at restaurants.
Photos by Andrew Nawrocki, Groupon
BY: Mel Kassel
Guide Staff Writer
Mel writes about food and beauty trends. She would rather give up chocolate than onions.