Five Places to (Almost) Avoid the Holidays
BY: Courtney Ryan |
Dec 5, 2013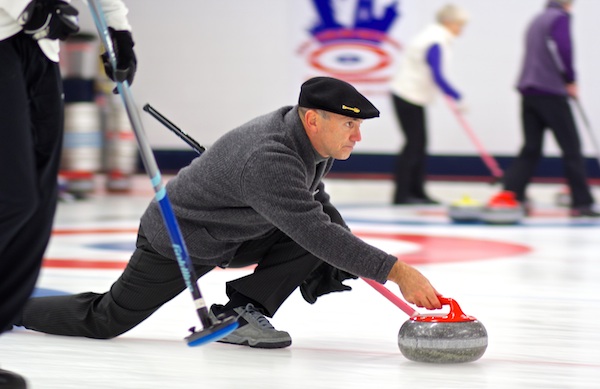 Just because you don't follow the Lucy van Pelt code of reserving December for "Santa Claus and ho-ho-ho, and mistletoe and presents to pretty girls" doesn't mean you have to be a reclusive Charlie Brown for the whole month. Instead, take advantage of Chicago's wintery activities that
aren't
accompanied by Mannheim Steamroller.
Winter Gardens at the Chicago Botanic Garden
If it's peace and quiet you seek, then there is perhaps no better spot than the
Dwarf Conifer Garden
after it's been pummeled with snow and bleached with the kind of piercing sunlight only crisp, cold air can produce. The winter wonderland stretches to the
Malott Japanese Garden
, where fernleaf maples and junipers cast a second shadow landscape across the curving paths. Amid the silence it's not rare to hear the silvery chatter of winter birds such as goldfinches, nuthatches, and owls.
(1000 Lake Cook Rd., Glencoe. Through Sunday, January 5, from 8 a.m. to 6 p.m. Admission is free.)
Jingle-Free Ice Skating at McKinley Park 
Anyone who has looped around
Millenium Park
's ice rink knows it's a battle to complete a lap without getting elbowed in the kidney or catapulted over a stray toddler. Toss into the mix a soundtrack of tired carols, and you have Christmas cheer at its most chaotic. A number of
Chicago Park District rinks
provide a relaxed alternative, but we like McKinley Park for its accessibility by car or train (35th/Archer Orange Line), small crowds, and close proximity to the donuts of
Huck Finn Restaurant
. The rink doesn't have lockers, so be sure to pack light and bring cash.
(2210 W. Pershing Rd. Through Sunday, February 23, weather permitting. $6 for skate rentals.)
Learn Curling with Chicago Curling Club
Rather than hurling yourself across the ice, why not hurl a granite stone instead? Often considered one of the
world's oldest sports
, curling might be a more established winter tradition than even Santa Claus. During 2.5-hour sessions at the Curling Club, you'll learn how to play the game from a USCA-certified instructor and complete two matches before enjoying what curlers refer to as broomstacking: pizza and beer.
(555 Dundee Rd., Skokie. Select weekends and weekdays; see the schedule. $75 per session; $35 for midweek half-day sessions.) 
Winter Beaching at Northerly Island, Montrose Beach, and 63rd Street Beach 
It's never too cold to hit the beach, especially if crowds and jolliness aren't your thing. Sure, lots of people gripe about Chicago winters, but that's exactly what makes beaching so attractive when the Northern Hemisphere is oriented away from the sun. The waves are dark and treacherous, the snow-capped sand is smooth and sludge-free, and any husky owner will tell you that dog watching is at its prime. Each of our recommended beaches are notable for their vastness—making them perfect places to build snowmen or cross-country ski.
"Bah Humbug! A Sour Christmas" Beer Tasting at Jerry's Sandwiches
Hating on Christmas shouldn't be a solitary act. Thankfully, the folks behind this gourmet Wicker Park sandwich shop appreciate that. Over the course of four hours, ticket holders can sip unlimited pours of craft brews, including sour ales from
The Bruery
and
Goose Island
and specialty Christmas beers. But don't think that the abundant flow of alcohol will turn this event into a cheery, Fezziwigian affair. Dark seasonal films have been queued up for the flat-screens, and spectral DJ Dýrbjörn Grimsbørg will keep the soundtrack nice and murky.
(1938 W. Division St. Tuesday, December 17, from 6 p.m. to 10 p.m. Admission is $28.50.)
Photo: Chris Neseman