Five Reasons Jesse Malin Might Just Make You Jealous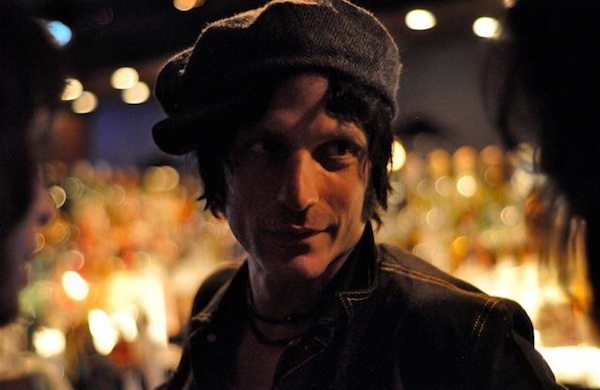 Jesse Malin has achieved quite a lot in a career spanning nearly 40 years. Especially considering he's in his 40s.
When Jesse Malin takes the
Beat Kitchen
stage later this month, he's likely to earn some new fans. After all, Malin's thoughtful, gutsy songs are easy enough to love. But we're not here to talk about love. We're here to talk about another emotion: envy, specifically as it relates to Malin's undeniably impressive career. Here are the five most compelling reasons to be jealous of Jesse Malin. We didn't even include
his awesome hair
.
1. He started his career at the age of 12, and it wasn't on Star Search.
Malin started writing songs as soon as he got a nylon-stringed guitar in his hands. He found a reel-to-reel recorder with an attached microphone, taped the whole thing directly to the guitar, and starting creating. The young musician wasted no time, booking and performing his first gigs with a hardcore act called Heart Attack. The group released several records, toured the continent, and broke up—all by the time Malin was 16.
2. He paved the way for the Strokes.
After Heart Attack disbanded, Malin shed the harder parts of hardcore and became the frontman for D Generation, a garage outfit influenced by the trashy glam bands of New York in the '70s. The group toured the world, collaborated with producer Ric Ocasek of The Cars, and, after a lengthy hiatus, is set to release another album. Their early successes paved the way for the garage revival of the early 2000s, which brought us the Strokes and the White Stripes, among others.
3. Cool producers love him.
In addition to former Cars leader Ocasek, Malin has worked with celebrity producers of all stripes. Daniel Rey and Andy Shernoff, both celebrated vets of the NYC punk scene, and Tony Visconti, who produced Bowie and T. Rex, have all worked with D Generation. And then there's Ryan Adams, a longtime friend of Malin's who was so impressed with the singer's early solo efforts that he offered to produce his debut album.
4. He's buddies with the Boss.
After contributing his take on "Hungry Heart" to the benefit album
Light of Day: A Tribute to Bruce Springsteen
, Malin got the chance to do what most musicians only dream about: he recorded a duet with Bruce. "Broken Radio" appears on Malin's third solo release,
Glitter in the Gutter
.
5. He does what he wants, when he wants.
On Your Sleeve
is a collection of covers that have only one thing in common: Malin loves them. When Jesse Malin wants to include The Hold Steady, Elton John, Paul Simon, Jim Croce, and The Kills on one record, he just does it. When he wants to form a side project with Green Day in the wee hours of the morning, he makes it happen and calls it Rodeo Queens. When he wants to release some secret punk EPs with Ryan Adams under the pseudonyms Irving Plaza and Warren Peace, well, that's what he does. Following your gut and doing what seems like a good time might be a pretty solid career strategy.
Jesse Malin will be at Beat Kitchen on Thursday, April 24, at 8 p.m. Tickets are $12 and can be purchased here.