For the Birds: Birdwatching in Seattle
BY: Leslie Seaton |
Feb 10, 2014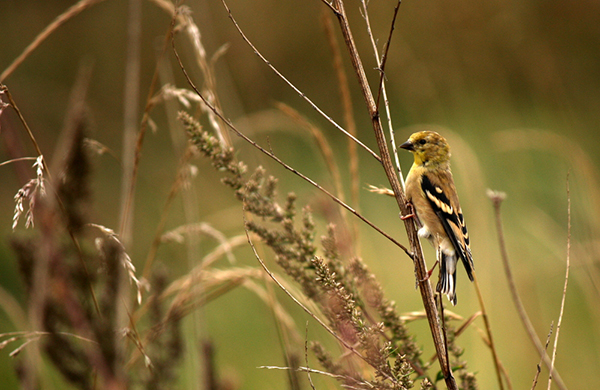 Birdwatching might have had a reputation as a slightly geeky activity for a particular subset of the tree-hugging population, but as the 15
th
most popular outdoor recreational activity (according to a survey by the U.S. Department of Agriculture and the U.S. Forest Service), it's clear its appeal in recent years has broadened. And for good reason: as many people work sedentary, indoor jobs, birdwatching provides an excellent way to encourage outdoor activity and deepens one's relationship with the natural world. Spotting and trying to identify birds can turn the outdoors into the venue for a visual and mental game that can help engage even those who normally feel restless or bored on a stroll outside. With the occasionally challenging nature of Seattle weather, Seattleites can use all the encouragement they can get to head outdoors. Fortunately, the times when weather is at its least appealing can also be excellent birding opportunities. Winter brings waterfowl, raptors, seabirds, and more. That tough stretch before summer starts is also the season of songbird migration. And any fitfully drizzly day can result in good spotting as birds take advantage of insects emerging from the soggy ground.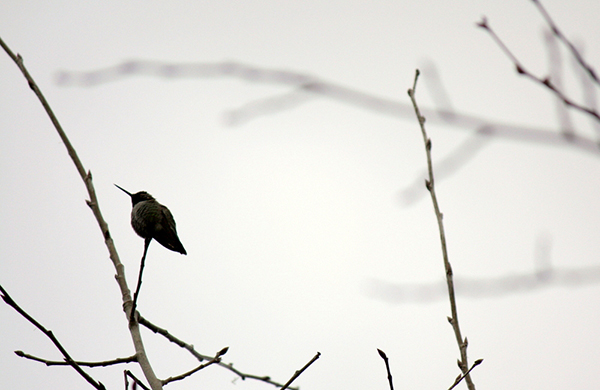 And for those who are curious but don't know a Wood Duck from a Wigeon or where to go to see either, Seattle is also home to many resources and great locations for the novice. The Seattle Audubon Society is, of course, a great place to start. Almost every month, they offer a free public guided walk. Binoculars are provided (although one does need to reserve them in a week in advance via a phone call to the Audubon Nature Store). They also offer classes and field trips to both members and non-members. Field trips generally have a shared car pool cost, and priority for sign-ups will go to members. Classes will have a higher cost for non-members. The Seward Park Audubon Center also offers many bird-focused, family-friendly programs. There are regular evening "owl prowls" and themed program days most Saturdays, often focusing on birds or some aspect of bird life. The Seattle Parks Department offers regular birding programs, many of which are free. Some are basic birding classes and walks; others might be focused on a particular species, like a visit to a Great Blue Heron rookery. While it's not regularly scheduled, the Discovery Park "Birding by Ear" program is particularly excellent and worth signing up for when it is offered. Once one's up to speed on the basics, the best way to hone one's skills is to practice, practice, practice. Fortunately, even within a busy city like Seattle, there are many places to see a great variety of birds while enjoying a walk outside.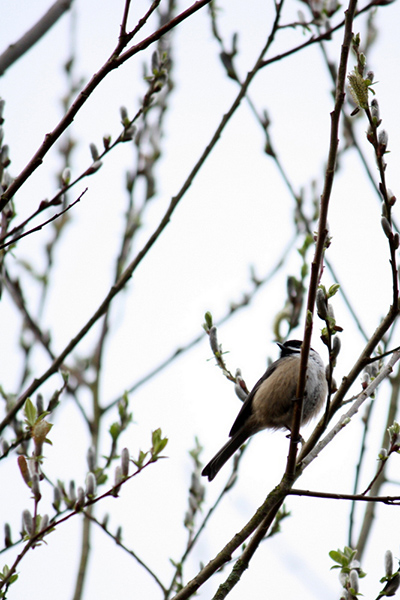 The Union Bay Natural Area (aka Montlake Fill) is an especially busy birding spot. Despite its humble origins (underneath this grassland and riparian area is an old landfill), it is now a hotbed of bird action, with around 200 species having been recorded as visitors. You can see who's been around lately via the white board in a kiosk at the east end of the area. It's updated regularly by birder and author Connie Sidles, who's written three books of essays about her near-daily visits to the Fill. The Fill can be usually be relied on for a variety of ducks on its several ponds, Redwing Blackbirds in the cattails by Lake Washington, Great Blue Herons on the shore or ponds, swallows and Savannah Sparrows flitting around the grasslands, and, sometimes, Bald Eagles flying from their nests down the shore. Across Lake Washington from the Union Bay Natural Area is the Washington Park Arboretum, with more excellent opportunities for waterfowl and Bald Eagle spotting. And most large Seattle Parks are also great spots for birdwatching, especially Seward, Discovery, and Carkeek Parks. For even more location ideas, including some beyond Seattle proper, Seattle Audubon Society's BirdWeb.org includes lists of hot birding spots, and the Washington State Audubon organization offers seven colorful and informative "Great Washington State Birding Trail" maps covering seven regions within the state. These maps are a great road trip inspiration and can be viewed online for free.
Find more things to do in Seattle.
BY: Leslie Seaton
Leslie Seaton runs the website Fresh-Picked Seattle, a comprehensive calendar of local food, free, and nature events. The site was started in December 2008, and in the past five years, she's hand-picked and listed thousands of local events – and attended hundreds of them herself! If you want to know when and where to go to learn Thai cooking, hear an author talk, take a kayak class, attend a free wine tasting, or a variety of other fun local activities, she's the person to ask.