Four FAQS for When You're Planning a Wedding on a Budget
BY: Liz Juranek |
Feb 29, 2016
Conversations about money are rarely easy, especially when you're planning the most important day of your life. But with the average cost of a wedding nearing $30,000 (and rising) according to The Knot, being comfortable discussing the price tag on bridesmaid gowns and who's paying for the ice sculptures is pretty important.
To help navigate, we asked two wedding planners—from opposite ends of the country and with fairly different clientele—how they keep things under budget. Molly McKinley, owner and senior planner at Molly McKinley Designs in Atlanta, has been featured in Southern Weddings and Occasions. Rebecca Iverson, of Seattle-based Blush Celebrations, works with couples who are more "nontraditional, which is the world I prefer to live in as well."
The following interviews have been condensed and edited.
Q: I don't have enough money for an open bar. Is a cash bar OK, or is it tacky?
MOLLY MCKINLEY: We highly discourage cash bars. We'd recommend doing beer and wine only, or having a limit based on what you believe your guests will drink.
REBECCA IVERSON: Cash bars are fine. Just prepare your guests in advance; over-communicate this via your attendants and family so it is not a surprise to them. Honestly, when people know it's a cash bar, they often just plan ahead with their own flask.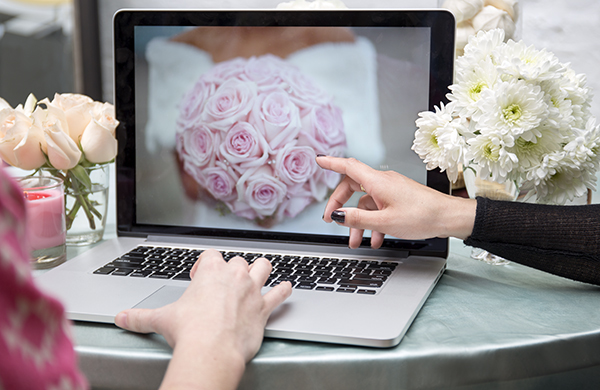 Q: My parents are paying for the wedding. How much say should they get?
RI: You need to be clear on all levels with all involved what expectations [everyone has] before any money is spent. These are big conversations to have, but when money is involved, and family is involved, it is best to lay it all out in the beginning so everyone is on the same page.
MM: Ideally, your parents are understanding of what your desires are, but sometimes, that's not the case … a planner [can] help mediate. [P]arents will usually trust a planner to help blend [everyone's] styles and opinions about money, et cetera. This is a relationship that takes a lot of tending to—make sure to constantly thank them, ask for input, explain your side of things. Also consider chipping in for things they don't find important that you'd really love.

Q: How do I compensate for a range of budgets in my wedding party without making anyone feel uncomfortable?
RI: To help cut costs for attendants, maybe don't pick the dress [or suit] for everyone, but instead give them a style and a color. Tell [bridesmaids] to … not bring a gift [to the bridal shower]; being part of your big day is gift enough. [R]ealize these people are adults and can make life decisions as they see fit. If being in the wedding stresses them financially, presumably they are close enough friends that they can continue the dialogue if you start it.
Q: I'm on a pretty tight ring budget. How can I stay within my price range and still have something I'll be happy with?
RI: If your dream bands are way out of your price range, consider getting some starter bands that stack and add to them on significant anniversaries or with the arrival of any children (two- or four-legged). Be creative!
For more on wedding etiquette, read this interview with the Washington Post's Ms. Manners.
BY: Liz Juranek
Liz is a beauty writer whose two greatest joys are red lipstick and her pet dwarf hamster.