GROUPON GUIDE TO WASHINGTON-DC
Miss Manners Sounds Off on Six Wedding Trends
BY: Rachel Matuch |
Apr 11, 2016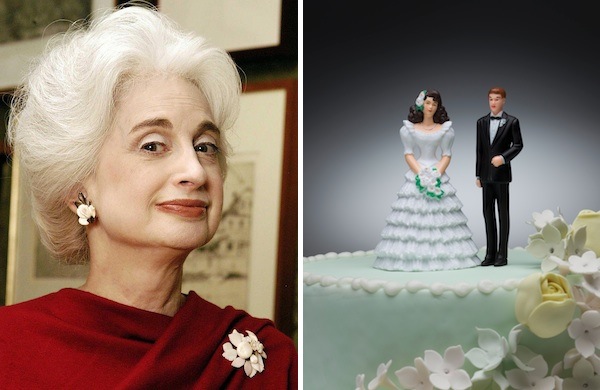 When asked how she knows her wedding was a success, Jacobina Martin's answer is matter-of-fact: "I'm still friends with everybody who was in [it]."
Her wry quip isn't surprising. Not only is she a faculty member of The Second City comedy training center, but she's also the daughter of Judith Martin—aka Miss Manners—the veteran Washington Post journalist who's famous for the never stuffy, always witty etiquette column she's written since 1978.
While planning her own wedding, Jacobina teamed up with her mother to write Miss Manners' Guide to a Surprisingly Dignified Wedding. The book was published in 2011, so we wondered what the mother-daughter duo would say about some new trends that have popped up since. They kindly obliged, evaluating six popular wedding trends (as espoused by that beacon of sound advice, The Internet).
1. Bridesmaids in different dresses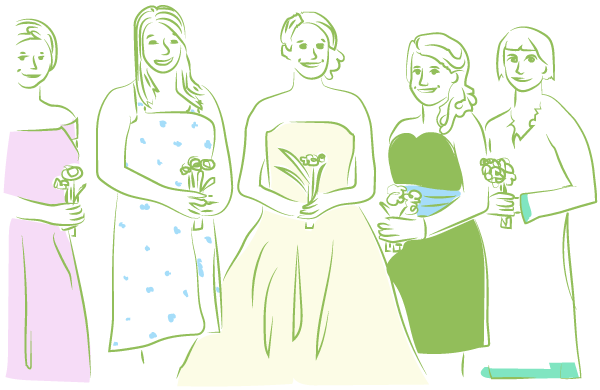 What the internet says: As seen here, many brides are ditching the one-size-fits-all bridesmaid dress and inviting their bridal party to wear dresses of their choosing, sometimes within a designated color scheme or theme. According to LaurenConrad.com, you should "limit the number of styles your friends can choose from" to make sure the overall look is cohesive.
What the Martins say: Jacobina did this exact thing for her wedding, and didn't even specify a color scheme. "People were shocked that I just told the women in my wedding party to wear a dress," she says. "I knew they'd be happy with the dress because they picked it themselves. And they looked like people—it didn't look like it was a Broadway show." They also see it as an opportunity to be gracious, as it allows bridesmaids to buy within their means.
2. Viral wedding videos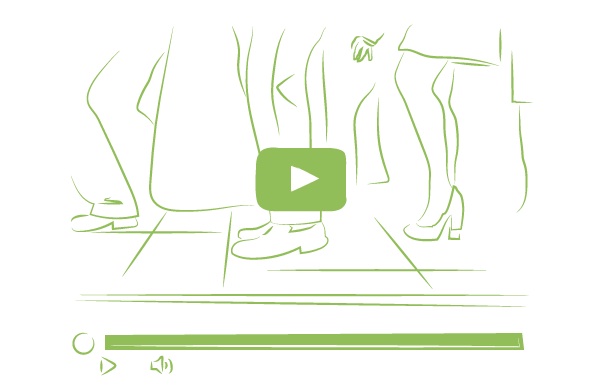 What the internet says: A few videos that have taken YouTube by storm in recent months: a bride singing as she walks down the aisle, a priest breaking into a rendition of "Hallelujah," and a rapping maid of honor.
What the Martins say: Judith calls this "'the show business wedding,' which we've written about and are not fond of."
Jacobina blames a cultural attitude that if it's not "camera-worthy," it's not worthwhile. "People think, 'It's not enough to have a traditional wedding, we have to do something that will go viral.'"
3. Family-style service
What the internet says: The Huffington Post predicted that family-style dining would be the "most popular food trend in 2014."
What the Martins say: "As long as the family service applies to how the food is served, not putting your family in service," Jacobina says. "I think that the overall theme that we always warn against is giving people a job. If a mother says, 'I love cooking a big Italian meal for everybody, I'll take care of it,' then wonderful. But if the bride is saying, 'This is what you're doing because I want to save money,' that's when we start to say 'No.'"
4. Registering for the wedding itself
What the internet says: GoFundMe.com now has a section of its website for couples who would like their guests to give toward the cost of the wedding.
What the Martins say: "There's ever a new twist in extortion for weddings," Judith says. "It's not a new trend—it's been going on forever, they just think of new ways to do it. But the idea that getting married is a fundraising opportunity is a repulsive idea."
Jacobina also pointed out that if you're "making someone pay for the party that they're going to, shouldn't they have some say? You can't complain, then, if they tell you what they want to eat."
5. Back to black tie
What the internet says: More and more couples are returning to the glitz and glamour of black-tie affairs. LaurenConrad.com recommends: "Take the guesswork out of your dress code by providing your attendees with examples of do's and don'ts on your wedding website."
What the Martins say: "If you're having an evening wedding and you want to make it black tie, fine," Judith says. "It's a formal occasion." She balked at the idea of a tutorial, though. "I would not care to go to a wedding where it was expected that I would misbehave and had to be told how to behave."
Judith's one caveat: "Don't fool with the black tie." Twists like "creative black tie" and other made-up dress codes confuse the matter.
6. Unplugged weddings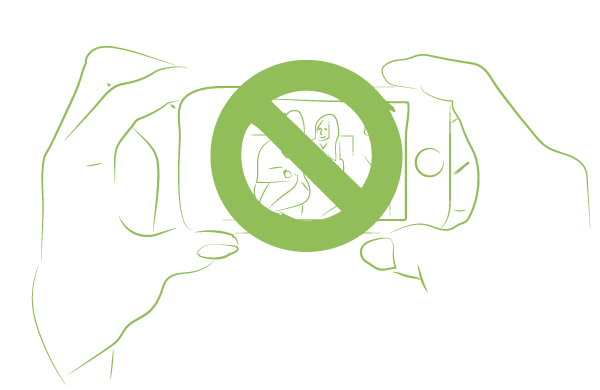 What the internet says: While some tech-savvy couples encourage their guests to document the event with custom hashtags, others may cringe when every relative with a camera phone jumps in the way of the photographer's shot. According to TheKnot.com, couples in the latter camp might want to set up a phone check at the door or add a note to their ceremony programs.
What the Martins say: They, too, are divided on this one.
Judith: "It's a shame that they have to [ask people to check their phones], but I understand."
Jacobina: "Mom, do you think it's okay to ask people to put it in a bowl or whatever, if you get checked at the door?"
Judith: "Yeah, check them at the door."
Jacobina: "I guess it's a little optimistic, but I would think that would go under the heading of not telling your guests how to behave."
Judith: "Well, you check your coat."
Get ready for the big day with deals on hair salons, nail salons, and teeth whitening.
Top photo courtesy of Judith Martin; illustrations: Gregory Blake, Groupon