Four Things to Do at RAW's Mosaic Artist Showcase
BY: Emily Wachowiak |
Mar 21, 2014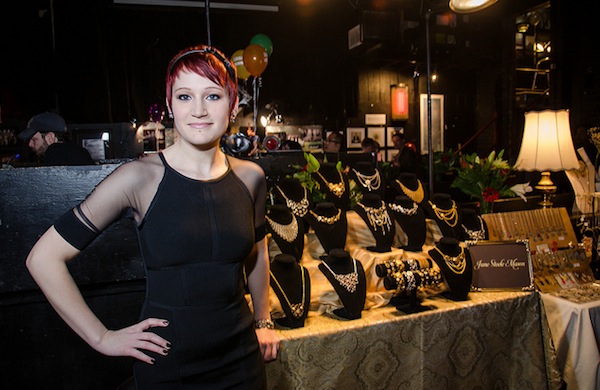 Forty emerging artists will set up shop at Bottom Lounge on March 27. Find out which bands, photogs, and designers to shake hands with before they make it big.
You may not have heard of any of the artists at
RAW's Mosaic showcase
, but that's precisely the point. The organization works exclusively with artists in the early years of their careers, giving them a space where they can display their work and network with other creative types. But the event is a windfall for attendees as well, who can take in local bands, burlesque performers, fashion shows, and gallery displays—all in one cash-bar-fueled evening. We surveyed the event's 40 artists to create this helpful itinerary:
1. Move Your Feet
Five bands will take the stage, including award-winning hip-hop artist
Teri "Lyric" Green
. Other can't-miss acts range from the smooth R&B jams of
Justin Ruff
to the punk-infused folk stylings of SXSW alums
The Future Laureates
.
2. Change Your Look
In addition to fashion shows featuring the '80s-style graphic tees of
Sugarcoma Clothing
and the couture gowns of
Prin by Prina Bagia
, attendees can browse unique taxidermy jewelry from
Flux of Feathers
. Complete your makeover by connecting with edgy hairstylist
Manon Saint-Wilde
and makeup artist
Ceejaye E. Iman
.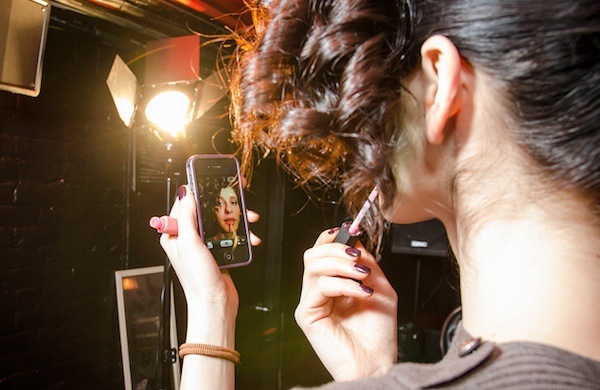 3. Feast Your Eyes
Mingle with artists of all mediums and fill in any blank spots on your apartment walls with
Rachel Sanfilippo's
dreamy photographs or illustrations and collages by
Brandon Minga
.
4. Get Lost
Bring your pencil to
Matthew Haussler's
booth. 2013's RAW Chicago Visual Artist of the Year doodles mind-bending mazes of cityscapes, animals, and
Star Trek
characters that will keep you occupied for hours.
RAW's Mosaic showcase takes place at Bottom Lounge (1375 W. Lake St.) on Thursday, March 27, from 7 p.m. to 1 a.m. Tickets are $15. The dress code is cocktail attire.
Photos: John Cousert