Franki Elliot Types Four Poems in Honor of Fall's Literary Releases
BY: Kelly MacDowell |
Oct 15, 2013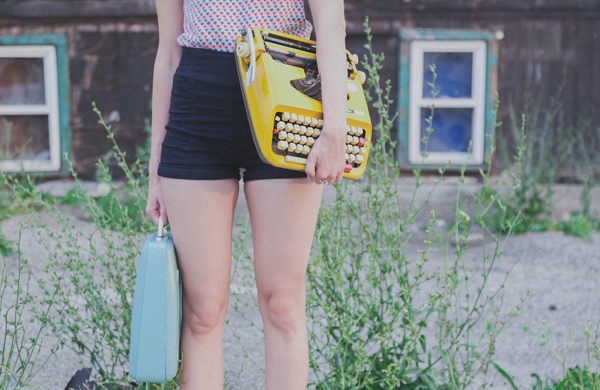 Franki Elliot's debut collection,
Piano Rats
, reads like a catalog of chance encounters. At various points, the poet recalls meeting a med student traumatized by human dissection, bedding a man with obsessive-compulsive disorder, and the Thanksgiving she happened upon old photos of women in an insane asylum. Along the way, she seems to take pleasure in blurring the line between friend and stranger. It's a theme that's consistent with her off-the-cuff free verse, which so often blurs the line between poetry and prose. Given her background, it's no surprise that Elliot's poems depend on such fluidity in meaning. Though she's still in her 20s, the Chicago native has already lived in three cities (the others being San Francisco and Los Angeles, her present home). Elliot is feeling at home in LA, but she concedes that her hometown has something special going for it. "I miss the sense of community I felt in Chicago," Elliot reflects, thinking back on her literary cohorts. "Everyone knew each other and supported each other." This might explain why, since her relocation, Elliot has continued to use Chicago as the backdrop for many of her poems. In one such poem, she writes about an old man she met on the patio outside
Alliance Bakery
:
Victorio has lived on Division Street
for 73 years. Back then, he said,
the streets were full of cowboys
and the churches with mobsters.
He was only good at two (2) things:
dancing & stealing cars.
At age 14, Victorio lost his virginity
to the most famous prostitute in Chicago
(her name was Lucy) and she told him,
"honey, kiss as many women as you can
but NEVER fall in love."
Lucy's advice inspired the title for Elliot's latest collection,
Kiss As Many Women As You Can
, which is due out on Tuesday, October 29, from publisher Curbside Splendor. This collection showcases a new writing style she's been experimenting with: impromptu typewriter poems. Elliot has spent more than a year lugging her baby-blue Smith Corona and pink Underwood typewriters to music festivals, beaches, and sidewalks across LA and Chicago. She invites passersby to prompt her with a single word or phrase, which she then uses to type up a custom poem on the spot. Elliot spends no more than five minutes on each poem, even the ones she receives commissions for via her new
Etsy
page.
Kiss As Many Women As You Can
is a collection of her favorites.
Four Poems for Four Chicago Authors
In anticipation of her upcoming release, we gave Elliot a chance to reconnect with Chicago's community of writers—specifically those who have also released new works this season. (She has already reached out to the arts community, as the book's unique design incorporates tear-out postcards created by local mixed-media artist
Shawn Stucky
). Accepting our challenge, Elliot set to work typing original poems for four of her Chicago-based contemporaries. Like all of the poems in her new collection, each of the following pieces was inspired by a single word. This time, however, the words were supplied by the authors and based on themes that relate back to their own work. The authors who participated include celebrated locals such as
Untoward Magazine
editor in chief Matt Rowan and
Bitches Gotta Eat
blogger Samantha Irby.
Book:
Vintage Attraction
by Charles Blackstone (Pegasus Books)
Release Date:
Tuesday, October 22
One-Word Prompt:
Booze
How It Relates to Vintage Attraction:
Listless community college professor Peter Hapworth falls in love with a celebrity sommelier he sees on television.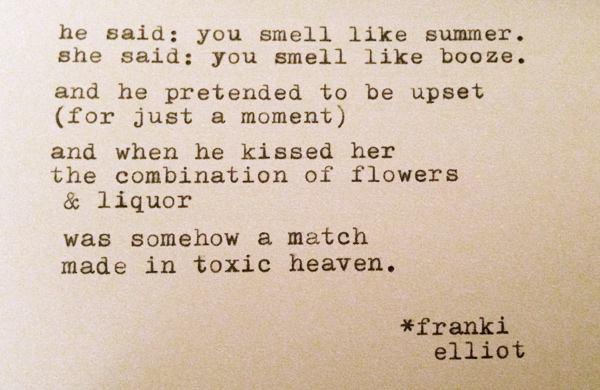 Book:
Meaty
by Samantha Irby (Curbside Splendor)
Release Date:
Available now
One-Word Prompt:
Salty
How It Relates to Meaty:
In the first essay of her new collection, Irby writes, "I need some salty dudes around to talk shit and giggle with me, and I need some sweet dudes around to keep me from killing ALL THE OTHER TYPES OF DUDES."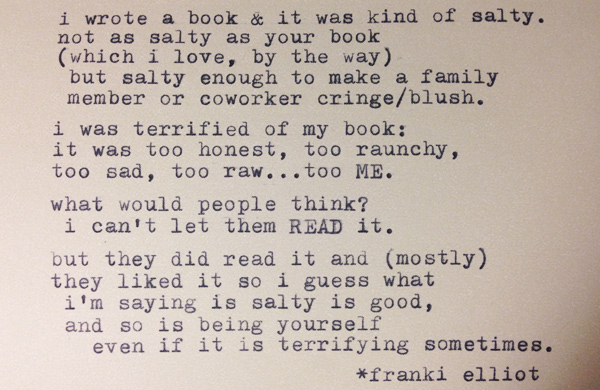 Book:
Why God Why
by Matt Rowan (Love Symbol Press)
Release Date:
Available now
One-Word Prompt:
Why?
How It Relates to Why God Why:
Other than being right there in the title, the word speaks to what Rowan sees as humanity's incessant need for information. His new collection of flash fiction features all kinds of people who grapple with this need, from superheroes with undesirable powers to manufacturers of murderous dolls.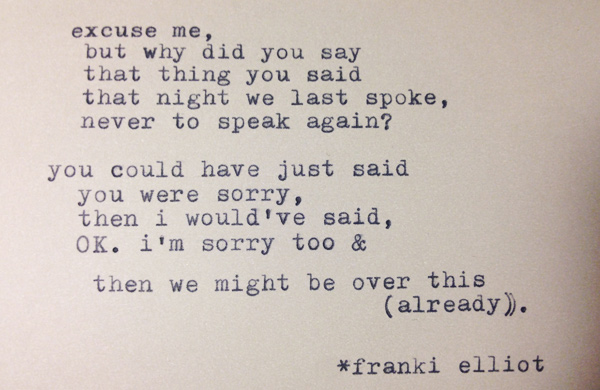 Book:
Sad Robot Stories
by Mason Johnson (Chicago Center for Literature & Photography)
Release Date:
Available now
One-Word Prompt:
Quieter
How It Relates to Sad Robot Stories:
Johnson selected the word from the very first line of his novella about a robot battling depression in a futuristic, postapocalyptic society: "The general consensus was that the apocalypse had made everything considerably quieter. Robot disagreed."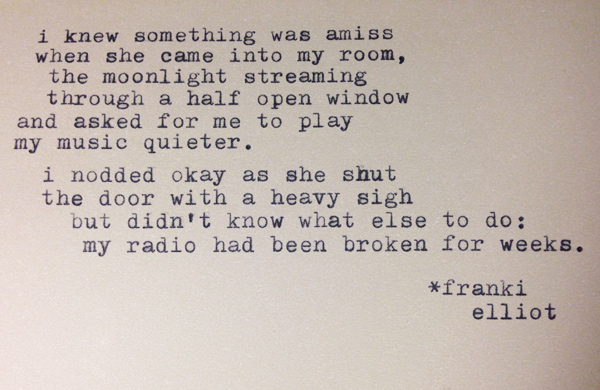 Franki Elliot's new collection,
Kiss As Many Women As You Can
, is due out on Tuesday, October 29, from Curbside Splendor. For more on Curbside Splendor, check out our interview with editor in chief Victor David Giron.
Photo: © Stephanie Bassos, Groupon; all other photos provided by Franki Elliot